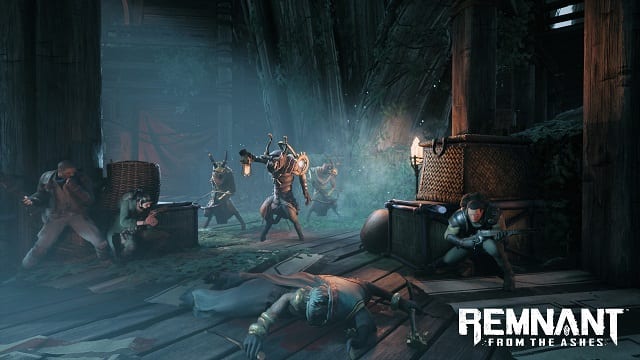 *
*****
*
Ferrara's always entertaining and a stylish, colorful writer. I'll grant him that (wholly apart from his atrocious content). It's particularly fascinating to read his sociological analysis of what is going on today among non-reactionary orthodox Catholics, in regard to Pope Francis.
*
Ferrara is scarcely more favorable towards Lawler and Keating, who (from his perspective and mine) have basically now adopted a highly critical view of the pope. He seems to consistently ignore the fact that Keating endorsed the book in his review. The main thing Ferrara cares about in his analysis is how Keating wished to distance himself and Lawler from reactionaryism.
*
Note that Ferrara nonchalantly verifies my point that Lawler's reasoning is
in line with
(though not identical to) reactionary reasoning about Pope Francis (which is why all the major reactionary sites are praising him). He refers to
"Lawler's exposition of what has long been obvious to traditionalists"
and describes Lawler's book as one that
"essentially echoes the traditionalist view of what Lawler himself calls 'this disastrous papacy.' "
*
Ferrara verifies my analysis of how reactionaries think, all down the line. If you want to understand the same, read this article. It's a classic.
Note that for Ferrara and all reactionaries, their self-title is "traditionalist." They want to co-opt that term for themselves, even though they have gone far beyond a traditionalist position. That's exactly why I came up with "radical Catholic reactionary": so as to separate these pretenders from legitimate traditionalists: with whom I am very close in my own opinions.
*
Traditionalists themselves were loudly protesting having any association at all with what was then called "radtrads" (i.e., "radical traditionalists."). They said "we ain't them" and in consideration of their strong feelings of resentment over that state of affairs, I agreed, and so coined a term that would make the stark distinction clear.
*
And for the reactionary, a regular old orthodox Catholic (traditionalist or not) is a "neo-Catholic." I have studied the origins of that as well. It was a term coined by Gerry Matatics, who later became a sedevacantist (no sitting pope) and now has gone far beyond even that, to a wacky view where there are virtually no valid priests around at all. I think at length that Gerry will conclude that God isn't here at all, either. Pray for the tragically lost man.
*
Ferrara was the one who greatly popularized the term in his pathetic book (at least for a time, virtually the "Reactionary Bible"), The Great Façade: Vatican II and the Regime of Novelty in the Roman Catholic Church (2002). Now it's standard usage among reactionaries. Again, I strongly urge anyone to read Ferrara's piece to learn how reactionaries think. Don't just take my word for it (even though everything he says here almost spectacularly verifies what I've been saying for at least 15 years now).
*
"Always learning and never able to come to the truth . . . "
*
I'm never allowed to comment at The Remnant, so these clowns will be talking about me (and Karl) for the next week, safe from my being able to have my say in the same venue. Not that I actually care to do so there, anymore (those days have long since passed), but it's the principle of the thing. Only intellectual cowards ban someone they are writing about merely because he is of a different opinion. If the person so referenced is trolling or violating site rules, that would be one thing, but simply having another opinion, as one of the subjects of an article? That is cowardice.
I don't know if Karl is banned there, too, or if Phil is. That would be fascinating to see, too, if they showed up. Maybe Karl will get in a playful, mischievous mood and go over there. That would be fun to see.
*
This piece is also notable in that Ferrara actually makes at least a half-hearted attempt to interact (here and there) with a few actual arguments of mine. This is a brand-new development. Up till now, all he could do is mock and say that I wasn't worth his time, since my website had a low ranking. That was my Blogspot site, which I've now moved to Patheos. I now get 4-5 times the traffic daily that I used to get.
*
Perhaps that is why Ferrara actually minimally interacts with my reasoning now. I must have moved up to the pantheon of "neo-Catholic" gods, and am now worthy of the Great Man's time. The last time The Remnant dealt with me, all they could (literally) come up with was "Super Dave" (some character I had never even heard of) and claims that "no one" reads my writing at all or cares about it. That means you guys out there reading don't exist! LOL
*
This time we get a clip of the Three Stooges. At least they're actually funny, . . .
*
***
*
Ferrara writes in the combox over there:
*
The term "radical Catholic reactionary" pretends to be one of substance, not timing. So it doesn't matter how long it took Lawler to reach his conclusion. The conclusion is rejected in itself, as something false. Armstrong denounces the substance, not the timing of Lawler's claims.
*
Keating, however, tries to obfuscate the issue by arguing that Lawler is not a reactionary merely because he "took his time." But how long he took is not the issue. The issue is whether Lawler's criticisms of the Pope, as such, make him a radical Catholic reactionary.
*
Yep; this exactly echoes a point I made. We actually agree here (minus the one word, "pretends")! I argued that it was irrelevant that Lawler took his time to come to his conclusion; in fact, that it was even worse, because he came to the wrong conclusion after studying the matter relatively more.
*
But again, I have not classified Lawler as a reactionary. I have said that he argues like one in two (of the hallmark four) respects: bashing the pope and starting to seriously question Vatican II itself (not just liberal abuses of it). I also just stated in one of my Facebook threads that I thought Michael Voris was on the line of being a reactionary, but technically not one.
***
The next day I clarified (on Facebook), my opinion (against pointed criticism) that reactionaries "in effect, become their own popes":
First of all, my statement is not one that charges reactionaries with sedevacantism, nor of any schism at all. It's a statement about how they view authority. Like Protestants, they ultimately appeal to themselves as the court of final appeal. It's part of their outlook. This is why they are always moaning and groaning and complaining about popes (and not just this one, believe me). Otherwise, they couldn't judge popes day in and day out. They complain infinitely more about popes than we used to complain about our local pastors, as evangelicals.
*
The words, "in effect" also show that I don't mean the statement literally. But that's how this guy interprets it. DUH!
*
Thus, his retort that most of them think there is a pope, is a complete non sequitur. I never said they didn't. I would go beyond his opinion and say that all of them, by definition, accept the validity of the pope.
*
Nor do I think they have left the Church. I don't regard them as schismatics at all (hence the inclusion of "Catholic" in my title for them: and it was included for precisely this reason). Thus, he completely misunderstands my position, and hence, can't grasp that there is no "calumny" here whatsoever. My term describes what they really are.
*
***
*
On the same day on my Facebook page, my friend, Fr. Dwight Longenecker wrote:
*
I honestly don't know why you give Skojec and The Remnant people the oxygen of attention. Why put your hand into a nest of vipers? You will not convince any of them or their readers. All the attacks will do is harden their hearts further. Shake the dust from you feet man.
*
1. To warn others of their errors, partially by naming them, as apologists do. If someone says, "who are these reactionaries you talk about?" I answer, "Remnant, One Peter 5, Rorate Caeli, & LifeSiteNews." The more people who then avoid them, the better.
*
2. In this case, it was entertainment.
*
3. Also, in order to illustrate that folks don't always know what someone else is saying, and should try much harder.
*
4. And it gave me a chance to clarify the term I coined, which is always good.
*
5. I'm not trying to convince their readers, but rather, mine who might possibly be swayed by their errors. That's why this post is here, not there.
I mention them a lot as prime examples of reactionaries (because of #1).
*
I grant that it's somewhat of a dilemma (or partially so) to name people, because of "publicity." Yet it protects people from their errors. Many people, for example, aren't aware that LifeSiteNews is reactionary. The Church Fathers certainly named heretics and heresies; else they couldn't have protected the flock.
*
***
*
*
***
*
(originally posted on 1-1-18 and 1-2-18 on Facebook; minor additions and changes on 9-25-20)
*
Photo credit:
[public domain /
Flickr
]
*
***