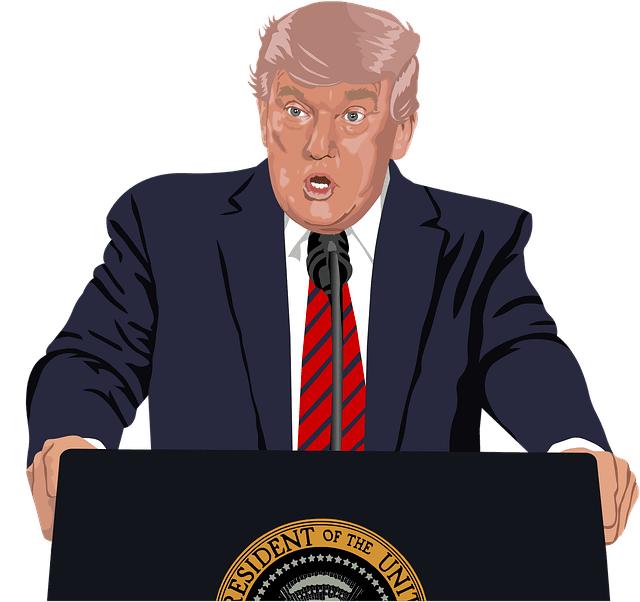 *****
6 January 2021, 9:07 AM ET:
*
Dems in Georgia (at 9:26 AM ET the next morning) are still rounding up enough dead and multiple voters to eke out a "victory" of "0.1%" for Ossoff, so they can control the Senate. [it turned out to be 0.8%: so I was 0.7% off . . . ]
Warnock "won" by "50.8%" to "49.2%."
*
Remember, Biden "won" in Georgia "49.5%" to "49.3%" against [legitimate] President Trump. Trump beat Billary Clinton there by 5.1 points in 2016.
*
Oh, but of course nothing fishy is going on. Anyone who dares suggest even the possibility of such an outrageous thing is "obviously" a conspiracy theorist and/or mentally unhinged.
*
And this, after four years of ridiculous Democrat conspiracy theories of Trump being a Russian agent, etc. ad nauseam: disproven by their own stupid faux-"investigations." At least the senile Mueller was honest enough at the end to admit that the attempted coup had absolutely no substance or evidence in its favor whatsoever (being based initially on an entirely fabricated "dossier").
*
Good for him. He can rest easy at night and have a clear conscience. Is he the last honest [high level / "big shot"] Democrat standing?
*
6 January 2021, 9:30 AM ET:
*
Rasmussen's poll indicates that 47 percent of voters believe fraud swayed the election (and 75 percent of Republicans). Some dismiss Rasmussen as leaning to the right. But even standard left-leaning pollsters such as Quinnipiac and Reuters consistently claim that half of Republicans believe there was massive fraud.
Reuters even noted that 16 percent of Democrats and 33 percent of independents agreed. And Quinnipiac has a sizable percentage of all registered voters—34 percent—not believing the Biden-Harris ticket won legitimately. Some expect these millions of Americans to "come around." But it's more likely their uneasiness will fester as more facts about fraud ooze through the cracks in the media machinery in the months to come.
Georgia state officials acknowledged last month they have 250 open cases of alleged voter fraud or irregularities from the 2020 election and rolled in additional state investigators to help. (As Congress certifies election, evidence of these voting irregularities looms large, John Solomon, Just the News, 1-6-21)
6 January 2021, 9:40 AM ET:
*
But oh no! Everything last night was squeaky clean! The same exact BS happened that went down in November. Perdue was about 130,000 votes ahead at one point, Loeffler was 84,000 votes or so ahead. The vote somehow mysteriously stalled at 95%. Then, of course, the overwhelmingly Democrat counties started seeping in all night, so that Warnock "won" by "1.2%."
*
Now Ossoff is "ahead" the next morning by "0.4%", with "1%" [of the dead and imaginary "vote"] still being "counted."
You liberals can rant and call me a conspiracy theorist all you like. I'm not a damned fool; nor is about half the country who can see that this is obviously cheating and illegality.
*
6 January 2021, 9:52 AM ET:
*
Democrats will have hell to pay. I keep telling my wife that. No one wants to be widely perceived as being a card cheat or one who rigged the World Series with organized crime (the 1919 "Black Sox" scandal) or a steroid user, in order to get an unfair and unethical advantage, to "win" at sports (Barry Bonds, Lance Armstrong, etc.).
*
How does the general public regard people like that? They utterly despise them.
*
So this does not help Democrats at all. In fact, it'll probably be 20 years before they lose this impression half the country has of them that they can only win by cheating, and that they offer no substance in policies (heaven forbid!).
*
The Bible says that "your sin will find you out." God is still in heaven, observing everything. He's not fooled or mocked. And He is still in control in His providence.
*
Again, this is not good for Democrats, flush with "victory" today (even from a Machiavellian "realpolitik" standpoint). It's not in their interest. Mark my words.
*
And in two years, after 22 more months of ever-dripping revelations about all the cheating and voter / election fraud that has occurred, the public will have their opportunity to send a very clear message, by retaking both the House and Senate in a massive wave of resistance to the attempted destruction of democracy and the rule of law and "one man one vote."
*
It'll be here before we know it. Don't despair. We conservatives and all honest, conscientious people (including a good percentage of Democrat voters: at the very least, 16%, and one-third of already-suspicious independents) don't have to torture our conscience and our principles of ethics and fair play in order to win elections.
*
"Crime doesn't pay" is as true of a proverb now as it ever was.
*
6 January 2021, 1:13 PM ET:
*
It's in the interest of all: the entire country, to investigate all of this. The Democrats (I guarantee you) don't want to be perceived as a bunch of cheaters and liars: as if they won only by "Banana Republic" tactics. So it's also very much in their interest to cooperate in a fair and impartial investigation.
*
If it finds nothing, then they are vindicated. But if significant fraud is established, then they ought to join with Republicans in condemning it wholesale and helping to make sure it never happens again. That's for the good of everyone and the rule of law and democracy and good old American fair play.
*
It does the country no good for about 40-50% of it to believe a government is illegitimate. This stuff has to have some kind of serious investigation (and/or a high-level court case devoted to it), or there will be no end of trouble and tragedy.
*
6 January 2021, 1:23 PM ET:
*
I think VP Pence should declare the need for a ten-day serious investigation before he certifies.
*
6 January 2021, 2:08 PM ET:
*
Let me clarify one more thing about the Georgia run-off Senate elections: I am not asserting that we have absolute proof of present fraud (i.e., in the run-off). My post was in the form of a "disgusted jeremiad." Its logical structure is the following:
*
1. There is massive evidence of [ignored / ridiculed] election / voter fraud in the November presidential election, including in Georgia itself.
*
2. Certain significant patterns are eerily similar in this Georgia run-off election, to what happened in November: especially the aspect of things going along great for both GOP candidates, then the vote count "stopping" at a certain point in the night (around 11 PM ET), then a trickling of Democrat votes all the way to a 1 point or less victory for the Dems.
*
3. This is highly suspicious: not based on nothing, but the precedent already set, and so we are cynical and suspicious of the result. It stinks to high heaven. Democrats prattled on endlessly about supposed Trump collusion with Russia based on absolutely nothing; no evidence whatsoever. Mueller — thank God — was honest enough to admit this after four years and $48 million of our money wasted. But we are not allowed to have an informed opinion about fraud after 1000 affidavits and scores and scores of irregularities? What gives? It's the old double standard.
*
4. So I and many others like me are of the opinion that there very well may be fraud in the run-off as well, but we are not asserting proof. That can only come "beyond a reasonable doubt" in a court trial or a serious hearing / investigation.
*
5. Such an investigation must occur for the good of the country. But so far the Dems have no interest in it whatsoever, and no interest in clearing themselves of what is now massive suspicion in the country at large (including by some reputable surveys, 16% of Democrats and 33% of independents).
*
6. I have contended that it is in the Democrats' interest as well as that of the nation to get to the bottom of this. Nothing good can come from not doing so, and as long as the Dems play the game of complete denial / mockery (as they always do with Republicans), it will primarily hurt them, not us.
*
7. In sociology (my major) and psychology, they talk about "perceptions having the same effects as reality." Even if fraud didn't happen, many many people perceive that it did, and that's really bad news for Democrats. If they were being wise about this, they would say, "investigate away! We have nothing to hide and we'll be vindicated. We don't want to be subject to all these suspicions. They're unjust and unfair. Have at it!" They sure wanted to have a major, front-page-news-for-four-years, delirious media crap-in investigation against Trump, based on a now totally discredited fictional dossier by a British spy, which talked about prostitutes in Moscow peeing, etc. That was their "evidence" . . .
*
8. #6 and #7 being the case (if so), it's actually an act of charity to seek to persuade the Democrats to cooperate in such an investigation. But they show no signs whatsoever of any such willingness. They think this present tactic and strategy of mockery and charged conspiratorialism (and nothing else) will work for them. It will not in the long run. And when it doesn't, folks will know where they heard the prediction and warning first . . .
*
6 January 2021, 2:18 PM ET:
*
[title of Facebook post] Right-wing fanatic kooks (+ Antifa infiltrators?) storm the Capitol; the election reform cause is now essentially dead.
*
6 January 2021, 2:22 PM ET:
*
For the record, I am utterly opposed to extremists on the GOP side, being unruly outside the Capitol building and breaking into it and wreaking havoc. Peaceful protest is fine. Of course, even any small incident whatever will be (always is) blown up by the liberal media. We know that.
*
I'm talking about actual extremists. They will not help our cause. The media will always distort anything we do. I know that firsthand from my days as a rescuer and pro-life activist (1988-1990).
*
6 January 2021, 2:25 PM ET:
*
Of course, in my opinion, if fanatics appear in the protests, such things are only bolstered by continued Democrat intransigence against any and all investigation of voter and election fraud. It'll only get worse.
*
6 January 2021, 2:50 PM ET:
*
This nonsense will foster right-wing extremists and nuts, whom the liberals will then use as supposedly representative of all Republicans and conservatives.
*
Things are about to get more ugly and troubling than they have been in my entire 62-year life. It's beyond sad.
*
If I wasn't a Christian with a perpetually strong faith and an eternally optimistic spirit I'd certainly be in despair. But I'm still very saddened about what this does to our great country. That's proper no matter how much faith one has that God is always in ultimate control.
*
6 January 2021, 3:18 PM ET:
*
These are extremist kooks. President Trump doesn't bear any responsibility at all for the riot and looting. In his speech, he called for peaceful protests by the capital building: just as there have been scores of such protests in the history of our country. That has nothing to do with the nuts and fanatics and extremists. But of course he will be blamed for it.
This incident has no logical relation to whether investigations should take place. But it will be endlessly spun that way, and this is essentially the end of all efforts to get a serious investigation underway. This plays right into both Democrat and RINO hands.
When right-wing nuts do something, we hear about it forever, and all conservatives are broad-brushed with it. So now we're violent terrorists in addition to being women-haters, homophobes, racists, etc. Isn't life wonderful?
*
But when left-wing nuts get violent (Antifa, BLM, Portland, Minneapolis ad nauseam) — even for months on end –, it's endlessly downplayed and denied. We live now in a "1984" world: groupthink and doublespeak.
*
SCOTUS had a chance to take an appropriately serious case and make an authoritative proclamation. In my opinion, that alone would have ended the controversy and now growing conspiratorialism that will result from nothing at all being done to redress legitimate grievances.
*
6 January 2021, 4:04 PM ET:
*
We have to achieve serious election reform. But it just got ten times harder after today. I know how crowds operate (my sociology background) and I know how politics works (40 years of being a political junkie).
*
6 January 2021, 4:29 PM ET:
*
Facebook friend Patti Sheffield wisely observed:
*
When violence and mayhem are labeled as "mostly peaceful protests" by the media and leftist political leaders, don't act all shocked when another group decides to do that, too.
Mobs have a way of forming out of almost any demographic.

*

I'm not saying it's right to do what's going on in DC today, but the seeds for it were not sown by Trump or Republicans in Congress. They were sown by leftists who lectured us that this violent behavior (when done by BLM and Antifa) was fully justified and a fine way to express dissatisfaction with our country.
Just like teaching America that a person's character didn't matter even for the highest office in the land (Clinton) gave the nation Trump, so, too, has this latest lesson been learned, and it's not a pretty thing to witness, is it?
7 January 2021, 12:49 AM ET:
*
America was over in January 1973. It's been a slow, painful death ever since.
*
7 January 2021, 12:34 PM ET:
*
[title of Facebook post] I've Held that Trump's Tweets were Stupid and Counterproductive from Day One . . . Because I Think All Tweets are Stupid! / Summary "Comment" on President Trump and Praise for All the Good He Has Done
*
Twitter wants to ban President Trump. I do them one better: I think Twitter itself should be (voluntarily) abolished.
*
It's a dumb and idiotic way to communicate: as if all issues can be summarized in two or three sentences. This is our age today: dumbed-down, all slogans and groupthink and a bumper-sticker mentality.
*
Yes, I opened a Twitter page, but I have only used it for links to my papers; i.e., for advertising only. Since Facebook stopped allowing cross-posting on Twitter, I don't use it at all, minus (in rare cases) replying to someone else on their Twitter page.
*
Now I'd like to see anyone who has had this position all along as I have, amidst all the rush yesterday and today to make Trump Attila the Hun and Vlad the Impaler all in one, as if he is the absolute worst person in the history of the world because one-hundredth of 1% (if that many) of the pro-Trump / pro-fair and honest elections protesters in Washington were extreme and fanatical.
*
I've also freely noted Trump's obvious faults and flaws from Day One. None of them undo all the good that he did as President (particularly on the pro-life and judiciary front; also remarkable foreign policy accomplishments; lowest black unemployment ever, prison reform, etc.: among many other things).
*
Voting for President is not a canonization process. It's amazing how many people seem to think it is. So spare me all the chic and fashionable virtue signaling and holier-than-thou condemnations.
*
I immediately condemned what obviously needed to be condemned yesterday (the riots), sans the moral posturing, double standards, and rushing to whatever the bandwagon of the week is.
None of what happened yesterday disproves the very strong possibility that serious election fraud occurred: sufficient enough to overturn the results of an election. Nothing the protesters or tiny fringe of radical rioters did wipes out the fact of over 1000 legal affidavits and many hundreds of individual questionable activities. It remains the case that these things need to be investigated for the good of the country and the democratic system as we have always known it.
*
Nor does the fact that Biden is now the "legal" President-elect cancel all that out, either. It has nothing to do with it. Legal is not always right (see slavery, Jim Crow, abortion, and homosexual "marriage" as examples of that).
*
All people (including even saints, and excluding only Jesus and Mary) are radical mixtures of good and evil. Trump is no different. We've known that all along; so I wish folks would cease with all the self-righteous posing. But Trump has sure done a helluva lot more good and constructive and momentous things during his tenure than any of us would do if we had twenty lifetimes.
*
So hats off to him for that, and a heartfelt "thank you": while not denying the flaws and the faults and sometimes even juvenile-type behavior that he has also exhibited.
*
None of that is remotely as evil as believing that preborn children ought to be slaughtered during all nine months of pregnancy and even after birth if "needs" be, and a desire for all of us to pay for it. Those are Biden's and Harris' positions. Don't believe me? Look it up. Let's get our moral priorities straight, for the love of God!
*
One unarmed protester (a vet) was shot and killed by Capitol police yesterday. [later one of the policemen died]
*
Meanwhile, some 3,000 children were legally murdered, while everyone and their uncle's mailman sit and bitch about what a horrible, detestable person Trump is.
*
7 January 2021, 2:06 PM ET:
*
We haven't had our day in court. And now of course there will be no congressional investigation, under Dem control.
*
Again, whatever one thinks of this whole question, it's not good for the country for some 40% of the populace to believe that an election was rigged. They (we) deserve to be heard. And no one has given us a chance yet, except for various state legislature assemblies (bless their hearts).
*
Related Reading
Trump is a Slimeball, Moron, & Scumbag [5-27-16]
"How Can a Catholic Vote for Trump?!!?" [5-28-16]
On Trump & the "Supreme" Pro-Life Cause [8-16-16]
"Trump Ain't Really Pro-Life" [1-24-17]
How Much Sin Disqualifies a Politician / President? [Oct. 2016 to Jan. 2017; arranged on 7-20-20]
Does President Trump = Frankenweinstein? [11-20-17]
Trump & Children in Cages, Separated from Parents (with Paul Hoffer) [edited on 8-14-20, utilizing material from 19-21 June 2018]
Good Christians Can Support Trump (Amazingly Enough)! [7-21-18]
Are Trump & His Supporters Nuts & Evil? (vs. Mark Shea) [9-6-18]
Trump is Attila the Hun, Vlad the Impaler, and Stalin [sarcasm] [9-7-18]
Could God Possibly Use Trump, Like Queen Esther? . . . and Like He Used Balaam's Ass, Jonah's Whale, King Cyrus, and the Babylonian Heathen King, Nebuchadnezzar (Not to Mention Adulterous Murderer, David)? [3-23-19]
Explaining the Pro-Life, Christian Vote for Trump Yet Again [4-30-19]
Dialogue: Christian Witness, Trump, & Prudential Voting (vs. Deacon Steven D. Greydanus) [5-10-19]
Dialogue w Never-Trumper: Is Trump Really Pro-Life? (vs. Scott Eric Alt) [1-24-17; expanded on 2-9-20]
Debate: Trump, Sexual Misconduct, & the Christian Vote [4-28-20]
Trump Did Not Mock a Reporter's Disability [7-20-20]
Trump: Like King Ahab? Can We Vote for Him? (vs. Dr Edwin Tait) [originally 1-3-17. Re-edited with additions on 7-21-20]
Did Trump Call Neo-Nazis & KKK "Very Fine People"? [edited / expanded on 8-14-20: from material dated 8-31-17 and February 2018]
Reflections on Trump the "Arrogant" Alpha Male [9-19-20]
Sore Losers?: Hillary & Dems or Trump & the GOP? (Hillary & Dems' Tactics of Projecting Ballot Fraud & Refusal to Concede (and Treason) Onto Trump & Republicans) [10-1-20]
President Donald J. Trump's Accomplishments List (Magapill.com)
Ignoring And Ridiculing Election Fraud Concerns Will Not Make Them Go Away (Stella Morabito, The Federalist, 1-4-21)
In 2020, Vote Fraud Claims Were Not 'Baseless' (Michael Dorstewitz, Newsmax, 1-5-21)
Memorandum: How The 2020 Election Could Have Been Stolen (Claes G. Ryn, The American Conservative, 1-5-21)
As Congress certifies election, evidence of these voting irregularities looms large (John Solomon, Just the News, 1-6-21)
Georgia has 250 open election integrity cases, State Bureau of Investigation to assist(John Solomon, Just the News, 1-6-21)
At least the media finally came around to the idea that riots are scary (Eddie Scarry, Washington Examiner, 1-6-21)
Woman Shot to Death by Capitol Police Was Unarmed Air Force Vet (Brian Trusdell, Newsmax, 1-6-21)
I hate federal commissions, but Americans need one to look into the 2020 election (Jonathan Turley, USA Today, 1-6-21)
28 Times Media And Democrats Excused Or Endorsed Violence Committed By Left-Wing Activists (Tristan Justice, The Federalist, 1-7-21)
Don't exaggerate the threat of the Capitol rioters (Brendan O'Neill, Spiked, 1-7-21)
Whitlock: Ignoring the concerns of Trump supporters will destroy America (Jason Whitlock, The Blaze, 1-8-21)
Black Lives Matter boomerang: How media flipped script on violent protests after Capitol riot (Daniel Payne, Just the News, 1-8-21)
Tim Scott, not Ted Cruz, has the right election commission idea (Washington Examiner editorial, 1-9-21)
***
***