And Why One Seeming Methodological Approach Towards the "Right" and a Very Different One Towards the "Left"?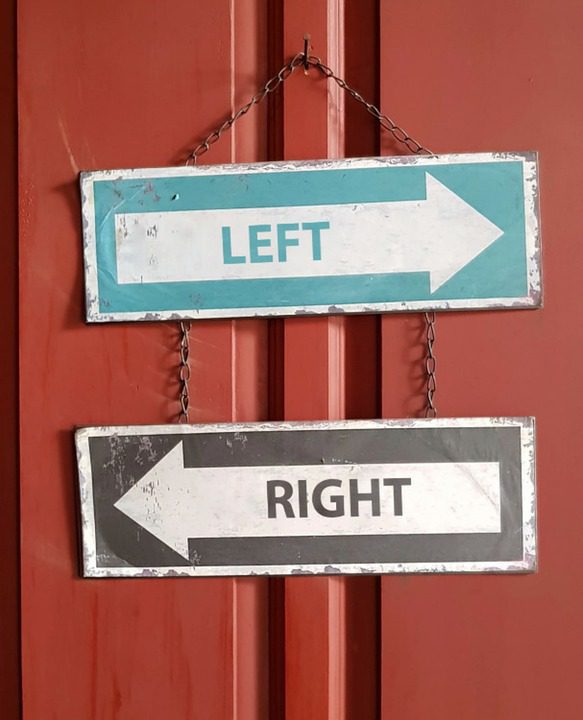 Gerard O'Connell, writing for America (10-9-21) stated:
Pope Francis received Nancy Pelosi, the speaker of the U.S. House of Representatives, in a private audience in the Vatican's apostolic palace on the morning of Oct. 9. The Vatican announced this at midday, after the meeting had taken place.

Ms. Pelosi was accompanied in the audience with the pope by her husband, Paul Pelosi, and others, including Patrick Connell, the Charges d'Affaires of the United States Embassy to the Holy See. After the papal audience, she had conversations with Cardinal Pietro Parolin, the Vatican secretary of state, and Archbishop Paul Gallagher, the Vatican secretary for relations with states.

Ms. Pelosi is the third high-level U.S. official to be received in audience by Pope Francis and senior Vatican officials this year, after John Kerry, the special presidential envoy for climate, on May 15, and Antony Blinken, the U.S. secretary of state, on June 28.

Like President Joseph Biden Jr. and Mr. Kerry, Speaker Pelosi is Catholic. All three have been criticized and attacked publicly by some American bishops for favoring abortion legislation. Archbishop Salvatore Cordileone of San Francisco has been particularly critical of Ms. Pelosi, who lives in his archdiocese, and has charged that she and President Biden cannot be "good Catholics" because of their support for legal abortion.
Speaker Pelosi released the following statement after their meeting:
It was a spiritual, personal and official honor to have an audience with His Holiness Pope Francis this morning.  His Holiness's leadership is a source of joy and hope for Catholics and for all people, challenging each of us to be good stewards of God's creation, to act on climate, to embrace the refugee, the immigrant and the poor, and to recognize the dignity and divinity in everyone.

His Holiness's encyclical Laudato Si is a powerful challenge to the global community to act decisively on the climate crisis with special attention to the most vulnerable communities.  I expressed the gratitude of those working on climate action in the Congress for the immense moral clarity and urgency that His Holiness continues to bring to the climate crisis, and how we continue to cherish his address to the Joint Session of Congress in 2015.

His Holiness commands our attention to honor the Gospel of Matthew by serving 'the least of these,' lifting up those who have been left out or left behind, especially in the time of COVID.

In San Francisco, we take special pride in Pope Francis, who shares the namesake of our city and whose song of St. Francis is our anthem. 'Lord, make me a channel of thy peace. Where there is darkness, may we bring light. Where there is hatred, may we bring love. Where there is despair, may we bring hope.'
The question is, then (per my title): did the Holy Father rebuke Speaker Pelosi for her extreme advocacy of legal childkilling? We can't know for sure, in the absence of Pelosi mentioning it, and short of a statement from him or the Vatican. The America article above noted:
Pope Francis and his senior advisors are well aware of the criticism Ms. Pelosi has received from San Francisco's archbishop, sources in Rome told America, but neither the pope nor senior Vatican officials share the confrontational approach of the archbishop. Recently, on the plane from Bratislava to Rome on Sept. 15, the pope called for bishops "to be pastors, not politicians" and advocated the avoidance of condemnation, excommunication or a judgmental approach.
Speaker Pelosi didn't mention it in her statement. But of course, this is what we would expect from her, whether it happened or not. How do we know that? We do because of what happened when she met Pope Benedict XVI in February 2009. She commented similarly afterwards:
It is with great joy that my husband, Paul, and I met with his Holiness, Pope Benedict XVI today.

I had the opportunity to praise the Church's leadership in fighting poverty, hunger, and global warming, as well as the Holy Father's dedication to religious freedom and his upcoming trip and message to Israel.

I was proud to show his Holiness a photograph of my family's papal visit in the 1950s, as well as a recent picture of our children and grandchildren. (CNN Politics, 2-18-09)
The same article documented the Vatican statement on the meeting, which highlighted a rebuke from the pope:
The Vatican says the pope lectured Pelosi about abortion and assisted suicide. . . .

"His Holiness took the opportunity to speak of the requirements of the natural moral law and the Church's consistent teaching on the dignity of human life from conception to natural death," the Holy See said in a statement.

Benedict emphasized that "all Catholics, and especially legislators, jurists and those responsible for the common good of society" should work to create "a just system of laws capable of protecting human life at all stages of its development." . . .

Pelosi aides refused to comment on the discrepancy between the two sides' statements, other than to say "they chose to highlight different parts of the meeting."
So we know that Pope Benedict rebuked her pro-abort position, and we know that Pelosi's statement never mentioned that. Likewise, it's altogether possible that Pope Francis also rebuked her in the same way, but chose to not make this public, for "strategic evangelistic" reasons.
Many observers have pointed out that the pope has no problem with rebuking by individual name or group name, those he disagrees with on the ecclesiological and political right end of the spectrum. Three examples immediately come to mind:
1) Pope Francis has specifically said that he would have rebuked President Trump to his face regarding the issue of border walls:
Pope Francis said he was willing to tell U.S. President Donald Trump in person that it is wrong to build border walls and appeared to warn him not to resume a policy of separating families. . . .

Francis, who has clashed with Trump before on migration issues, discussed the situation at the U.S.-Mexican border with veteran Vatican reporter Valentina Alazraki, who is Mexican.

"I don't know what's happening with this new culture of defending territories by building walls. We already knew one, that (one) in Berlin, which brought so many headaches and so much suffering," he said. . . .

Asked if he would tell Trump the same thing to his face if the president were sitting opposite him instead of the reporter, Francis said: "The same. The same because I say it publicly … I have even said that those who build walls end up being prisoners of the walls they build." (Philip Pullella, "Pope says he would confront Trump directly on border wall", Reuters, 5-28-19)
Here, I respectfully disagree on a political issue (which is perfectly proper and permissible) with the Holy Father: with all due reverence. For reasons why I do, see my articles:
2) Pope Francis had no problem recently with (rightly) reprimanding "a large Catholic television channel" (that virtually everyone interpreted as EWTN) for its attacks on himself and the Church.
3) He also was very forthright in condemning (again, quite rightly in my opinion) anti-Vatican II and anti-Pauline Mass elements of those in the radical Catholic reactionary movement, in his Apostolic Letter Issued "Motu proprio" entitled Traditionis Custodes. (16 July 2021), along with his explanatory letter to the bishops, accompanying the document.
So why the reluctance to rebuke more liberal or left-wing politicians in person or by name? I think it's simply a strong political bias to the left. We all have biases, and this is his (or so I speculate). There is no question that he has forcefully and eloquently spoken out in a general, broad way against things like same-sex "marriage" and euthanasia and abortion (all enthusiastically advocated by US Democrats). For example, recently he stated:
The Vatican's stance is firm: "Abortion is homicide," Pope Francis said on Wednesday. But the Catholic leader also urged compassion for politicians who support abortion rights.

Speaking to reporters on a flight back to Rome from Slovakia, Pope Francis, 84, was steadfast in his belief that abortion should be classified as murder. His comments came while addressing whether or not Catholic politicians like U.S. President Joe Biden or House Speaker Nancy Pelosi should receive Communion if they back abortion rights.

"The problem of abortion, abortion is more than a problem, abortion is murder," he said. "Scientifically, it's a human life. The textbooks teach us that. But is it right to take it out to solve a problem? And this is why the Church is so strict on this issue because it is kind of like accepting this is accepting daily murder."

The pope further stated that he believes an embryo is "a human life" and that "abortion is homicide," according to CBN News. Pope Francis also praised Catholic activism to end abortions.

However, he called on Catholic bishops not to condemn politicians who support the medical procedure, but to treat them with "compassion and tenderness." (Toria Barnhart, Newsweek, 9-16-21)
But this issue of meeting Catholic politicians or others who don't consistently practice their faith goes beyond the diplomatic situations of meeting people we strongly disagree with on some issues, which popes and politicians / statesmen alike do all the time. Pope St. John Paul II met with the notorious abortionist and far-left radical feminist Emma Bonino (see the photograph), along with Marco Pannella (radical left-wing politician, atheist, and sexual libertine). Pope Francis has also met with Emma Bonino, and those of us who have been engaged in the pro-life for decades (39 years for me) have a problem with that, if there was no rebuke. Instead, what we heard was Pope Francis praising this heartless butcher as one of Italy's "forgotten greats."
I think many Catholics (including myself) are perplexed and scandalized by this seeming double standard of perfect willingness to rebuke and contradict those on the right end of the spectrum, but not those on the left end. There is no question that it is biblical to do so. If one group or individuals on one end can be rebuked, so should those on the other end be. What is more important, after all, the right to life of innocent children in their mother's wombs, or the right of an illegal immigrant to totally ignore the laws of a country and enter in?
Jesus was merciful towards the woman caught in adultery, but He also ended by saying, "go and do not sin again" (Jn 8:11, RSV). Jesus famously rebuked groups of compromised Pharisees, using language like "you traverse sea and land to make a single proselyte, and when he becomes a proselyte, you make him twice as much a child of hell as yourselves" (Mt 23:15), "blind guides" (Mt 23:16, 24), "hypocrites" (23:13, 15, 23, 25, 27), "fools" (23:17), "full of extortion and rapacity" (23:25), "you are like whitewashed tombs, which outwardly appear beautiful, but within they are full of dead men's bones and all uncleanness" (23:27), "full of . . . iniquity" (23:28), "You serpents, you brood of vipers, how are you to escape being sentenced to hell?" (23:33). He specifically called Herod "that fox" (Lk 13:32).
St. Peter specifically rebuked Simon by name, according to the account in Acts, for trying to buy the gifts of the spirit with money (Acts 8:9-23).
St. Paul famously named three persons (whose names are known for all posterity in the New Testament) who did him harm, or were otherwise great sinners:
1 Timothy 1:19-20 . . . certain persons have made shipwreck of their faith, [20] among them Hymenae'us and Alexander, whom I have delivered to Satan that they may learn not to blaspheme.

2 Timothy 2:16-18 Avoid such godless chatter, for it will lead people into more and more ungodliness, [17] and their talk will eat its way like gangrene. Among them are Hymenae'us and Phile'tus, [18] who have swerved from the truth by holding that the resurrection is past already. They are upsetting the faith of some.

2 Timothy 4:14-15 Alexander the coppersmith did me great harm; the Lord will requite him for his deeds. [15] Beware of him yourself, for he strongly opposed our message.
In all charity and fairness to the Holy Father, in light of the absence of verification, we can hold that he possibly 1) did rebuke Speaker Pelosi about her childkilling stance, but didn't want to publicly mention it, as strategy for reaching those in serious error. Or 2) he didn't rebuke her, thinking that a policy of dialogue and friendliness towards all and sundry, no matter how wicked or evil (particularly those on the left, since he does it to some on the right), is the only way to eventually persuade them. This would be the "kill 'em with kindness" approach.
I think this (#2, if true) is — again with all due respect and deference to the Holy Father — is taking the principle of dialogue too far: to never issue a rebuke with tough love. Popes, like bishops, need to speak out against evil, and evil committed by politicians, lest people think that these evils are being condoned and sanctioned by the Church. All they see are all these pictures of the pope and Pelosi being all smiles and friendly and they assume that she must be a wonderful practicing Catholic who disagrees with nothing in Church teaching. If she wasn't rebuked, then we must say that she played the pope like a fiddle.
This strategy of "being nice" to those hardened in evil and (in the case of politicians) making policies that will result in the deaths of millions of innocent preborn children, the perversion of true marriage, etc. clearly is not working. It's exceedingly unlikely that Nancy Pelosi will change, whether the pope rebuked her in secret or not. She (and people like Joe Biden) should not receive Holy Communion, since they are brazenly in favor of monstrous evils that are objectively mortal sin. It's a scandal and a disgrace every time they do. See my article: Cowardly (?) Bishops, Pro-Abort Biden, & Holy Communion [6-22-21].
I have agreed for quite a while now with legitimate Catholic traditionalists who believe it's high time for the Church to act decisively in disciplining theologically heterodox / dissidents / theological liberals (most notably, the extremists in Germany). Dialogue (real or imagined) with these folks has accomplished next to nothing. I wrote on 2-12-19:
I think a good case can be made now that the traditionalist (not reactionary) complaint that too little was and is being done about heterodoxy and dissenters (and abusers, as it were) in the Church was correct, and that we should have cleaned house long ago.

I know why it wasn't done. I've written about it (way back in 2002). It was fear of schism, which was very real after Humanae Vitae in 1968. But in retrospect, in my opinion I think that was the wrong (though quite well-meaning) approach.

Servant of God Fr. John A. Hardon (my mentor) was an adviser to Pope St. Paul VI, and he said that Paul VI felt like he had a crown of thorns on his head: so much did he suffer from the dissent.

Of course he did. But the question (hindsight is 20-20) is what to do about it. I say that the Church didn't do enough, and that's a large reason why we're in the mess we're in. Most of the abuses in question occurred long before Francis was pope: even before St. John Paul II was pope.

The liberals have been wreaking havoc, and the Church didn't sufficiently crack down on them. That's my present opinion, based on hindsight: "we tried x; now it is evident that x has failed, if we look at the fruit." The problem wasn't Vatican II. The problem was allowing the liberals who distorted Vatican II to run wild. . . .

I think another major factor is also the human tendency to be men-pleasers, which has often afflicted our bishops, per the classic 1995 article by James Hitchcock: "Conservative Bishops, Liberal Results." . . .

How specifically to deal with dissenters and heterodoxy, . . . is a separate issue, where equally good Catholics can and do disagree. I suspect now that the Church has been far too lenient, and that this was a huge prudential misjudgment and grave mistake, in retrospect. "Hindsight is 20-20." But we must learn from our well-meaning mistakes. ("Catholic Sex & Heterodoxy Scandals: Long-Term Causes")
And again on 8-24-20:
I think "the law should be laid down," and rather forcefully. . . . the "strategy" of the Church of being more tolerant (itself borne out of the fear of schism: which was why St. Paul VI was reluctant) has been a manifest abject failure, and that it [is] time to go back to the approach of Pope St. Pius X: "kick the bums out" as it were.
***
Photo credit: PabloJimeno (10-19-20) [Pixabay / Pixabay License]
***
Summary: Pope Francis recently met with US Speaker of the House Nancy Pelosi, but we don't know if he rebuked her rabid pro-abort policies. I argue that he should have.