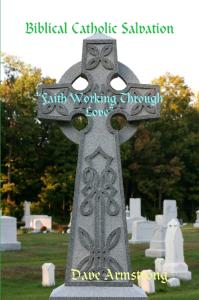 [see book and purchase information]
Francisco Tourinho is a Brazilian Calvinist apologist. He described his theological credentials on my Facebook page:
I have the respect of the academic community for my articles published in peer review magazines, translation of unpublished classical works into Portuguese and also the production of a book in the year 2019 with more than 2000 copies sold (with no marketing). In addition I have higher education in physical education from Piauí State University and theology from the Assemblies of God Biblical Institute, am currently working towards a Masters from Covenant Baptist Theological Seminary, and did post-graduate work at Dom Bosco Catholic University. Also, I am a professor in the Reformed Scholasticism discipline at the Jonathan Edwards Seminary in the postgraduate course in Philosophical Theology. [edited slightly for more flowing English]
*****
*
*
I use Google Translate to render his Portugese text into English. Francisco's words will be in 
blue
. My words from my previous installment will be in 
green
.
*
Now, if the works of the law do not justify and that is what St. Paul refers to in quoting Abraham, then St. James should not understand that such works justify.
Faced with the patent contradiction, the Protestant interpretation remains, being much more coherent.
*
This doesn't fly, per my above counter-explanation.
*
In the Protestant interpretation, St. James and St. Paul interpret Abraham's justification in the same way, but from different angles.
St. Paul treats the text theologically while St. James treats the text pastorally.
St. Paul is explaining why works do not justify before God.
St. James is explaining why faith alone does not justify us before men.
*
I don't think that the Bible ever asserts such a dichotomy. But give it your best shot.
*
It is proved in the following way:
*
– St. James is also speaking of works of the law: "For whoever shall keep the whole law, and yet stumble in one point, he is guilty of all."
James 2:10.
This fact confirms our opinion, for we are already in agreement that the works of the law do not justify (Rom 3.8; 4.5 etc.), but here St. James says that they do justify (James 2.21-24);
therefore, assuming that the two apostles are not contradicting each other, and that even Scripture cannot contradict itself because it is the Word of God, the justifications must have different meanings, therefore being analyzed from different angles.
St. Paul is dealing with theological themes: original sin, natural law, election and reprobation, etc.
Saint James, dealing with community life.
*
*
In the first verse of chapter 2 St. James says: My brethren, have not the faith of our Lord Jesus Christ, the Lord of glory, with respect of persons James 2:1. He begins by saying that our faith must not manifest itself in respect of persons, 
*
*
*

*

*
*
and then he describes what must not be done, and concludes: Do they not blaspheme the good name that has been invoked over you? James 2:7.
*
This extends the same thought expressed in James 2:1-6: preferential treatment of the rich over the poor. Hence, James 1:6 (RSV, as throughout) states: "But you have dishonored the poor man. Is it not the rich who oppress you, is it not they who drag you into court?" The point is about Christian ethical hypocrisy and double standards, not about proving the validity of one's faith to men, as if James supposedly isn't talking about faith like Paul and Jesus do.
*
The text echoes other texts of Scripture dealing with how the Christian is looked upon by ungodly men: All servants who are slaves should consider their masters worthy of all honor, lest the name of God and our teaching be blasphemed. 1 Timothy 6:1. to be balanced, pure, devoted to their homes, to cultivate a good heart, submissive to their husbands, lest the Word of God be maligned Titus 2:5,8. Worthy of special attention is the fact that Saint Paul himself in the letter to the Romans, before saying that the works of the law do not justify, says exactly the same to the Roman Christians: You who pride yourself on the Law dishonor God by disobeying your own law. Law? For, as it is written: "For your sake the name of God is blasphemed among all peoples!" For circumcision is of value if you obey the law, but if you do not keep the law, your circumcision has already become uncircumcision. (Rom 2:23-25). Note that Saint Paul teaches the same as Saint James, saying that the name of God is blasphemed because people disobey the law, and, in a continual act, says that circumcision is worth nothing without good works, being like faith, i.e., dead without the works. Making a parallel between the two teachings, we see that both teach the same things: that there is a justification by faith alone (before God) and there is a justification by works (before men, lest the name of God be blasphemed). 
*
The Bible is always very condemning of two-faced hypocrisy. I don't see how this proves that James is operating with an entirely different conception of works ("before men only, and not before God"). It doesn't logically follow. To the contrary, James, just like Paul, ties both faith and works into salvation, not just flattering and God-honoring appearances before men. They are connected to salvation itself (1:12, 21-22; 2:14) as well as to justification (2:21, 24-25); both things directed "Godward" and not merely towards other persons.
*
St. James continues: But, O vain man, do you want to know that faith without works is dead? Was not our father Abraham justified by works when he offered up his son Isaac on the altar? James 2:20,21. Now the Scripture itself says that Abraham was tested on this occasion: By faith Abraham offered up Isaac when he was tried; yea, he that had received the promises offered up his only begotten. Hebrews 11:17. Tell me, tested against whom? Was God ever ignorant of future acts? Would not God, being aware of everything that will happen and everything that could happen, not know infallibly what Abraham would do if he received this command? Did God wait around to see if Abraham would pass the test? The answer is no! Every godly man will agree that the test was not in relation to God, but in relation to men.
*
Just because God knew what would happen (being omniscient and timeless), it doesn't follow that Abraham didn't prove himself. To say that the "the test was not in relation to God, but in relation to men" makes little sense, seeing that no one was else was around at the time, and likely would not have even been told by Abraham what happened. Moreover, it's very likely very few if any knew about it until Moses recorded the incident several hundred years later. Thirdly, does the immediate text indicate what Francisco claims? No. It indicates a relationship of his action to God, not other men:
Genesis 22:15-18

And the angel of the LORD called to Abraham a second time from heaven, [16] and said, "By myself I have sworn,

says the LORD

,

because you have done this

, and have not withheld your son, your only son, [17]

I will indeed bless you, and I will multiply your descendants

as the stars of heaven and as the sand which is on the seashore. And your descendants shall possess the gate of their enemies, [18] and by your descendants shall all the nations of the earth bless themselves,

because you have obeyed my voice

." [my bolded and red emphases]
This action of Abraham — far from being simply a witness before men — is made the very basis upon which God makes a covenant with Abraham, and makes him the father of three major world religions, and the exemplar ever-after of faith itself.
*
Men who were ignorant of Abraham's faith were given proof that he was a righteous man.
*
Then why is it that the text that James refers to, doesn't express that thought. Rather, it states that "because you have done this, and have not withheld your son, your only son, I will indeed bless you, . . . And your descendants shall possess the gate of their enemies, and by your descendants shall all the nations of the earth bless themselves, because you have obeyed my voice" (Gen 22:16-18) [my bolded and red emphases]. As so often, the Catholic interpretation is far more grounded in the Bible.
*
Thus, Saint James is speaking of what is seen, while faith is the evidence of what is not seen, works are the evidence of faith, he adds: And the scripture was fulfilled, which says, And Abraham believed in God, and it was counted to him for righteousness, and he was called the friend of God. James 2:23, that is, Abraham's work was the fulfillment of his faith, St. James says that Abraham was called a friend of God the moment he believed, that is, he was made righteous in relation to God, but in relation to other men this faith needed to be tried.
*
James doesn't teach that. He actually teaches that faith and works are intrinsically connected:
James 2:14 What does it profit, my brethren, if a man says he has faith but has not works? Can his faith save him?

James 2:17 So faith by itself, if it has no works, is dead.

James 2:20 Do you want to be shown, you shallow man, that faith apart from works is barren?

James 2:24 You see that a man is justified by works and not by faith alone.

James 2:26 For as the body apart from the spirit is dead, so faith apart from works is dead.
Protestantism attempts (in a certain sense: extrinsic justification and the separation of sanctification from justification) to separate two things (faith and works) that the Bible expressly states ought not be separated.
Hence St. James concludes: For as the body without the spirit is dead, so faith without works is also dead. James 2:26. Does anyone happen to see the spirits? We do not see spirits (God sees; men do not), but we know that someone is alive by his body through his movements, and the same happens with faith: we only know that it is there through works of piety. The truth of the above statements can be seen when we see that Saint James begins his approach with an event that is later (Gen 22, that is, the sacrifice of Isaac) to the call of Abraham (Gen 15.6). In Genesis 15:6 it is shown that Abraham was justified independently of any work, but in Genesis 22 it is shown to men through an anthropopathy "Now I know that you fear God" (Genesis 22:12),
There is indeed a sense in which we prove the genuineness of our faith in the world and the Church, and provide a good witness. But this sense doesn't exclude the organic connection between faith and works / justification and sanctification: directly tied to salvation:
Ezekiel 36:26-27 A new heart I will give you, and a new spirit I will put within you; and I will take out of your flesh the heart of stone and give you a heart of flesh. [27] And I will put my spirit within you, and cause you to walk in my statutes and be careful to observe my ordinances.

Acts 15:8-9 And God who knows the heart bore witness to them, giving them the Holy Spirit just as he did to us; and he made no distinction between us and them, but cleansed their hearts by faith.

Acts 26:18 to open their eyes, that they may turn from darkness to light and from the power of Satan to God, that they may receive forgiveness of sins and a place among those who are sanctified by faith in me. [Phillips: "made holy by their faith in me"]

Romans 3:22 the righteousness of God through faith in Jesus Christ for all who believe.

Romans 6:22 But now that you have been set free from sin and have become slaves of God, the return you get is sanctification and its end, eternal life.

1 Corinthians 1:2 To the church of God which is at Corinth, to those sanctified in Christ Jesus, . . .

1 Corinthians 1:30 . . . our righteousness and sanctification and redemption;

1 Corinthians 6:11 And such were some of you. But you were washed, you were sanctified, you were justified in the name of the Lord Jesus Christ and in the Spirit of our God.

Ephesians 4:24 and put on the new nature, created after the likeness of God in true righteousness and holiness.

Philippians 3:9-10 and be found in him, not having a righteousness of my own, based on law, but that which is through faith in Christ, the righteousness from God that depends on faith; [10] that I may know him and the power of his resurrection, and may share his sufferings, becoming like him in his death,

Colossians 3:9-10 Do not lie to one another, seeing that you have put off the old nature with its practices [10] and have put on the new nature, which is being renewed in knowledge after the image of its creator.

2 Thessalonians 2:13 . . . God chose you from the beginning to be saved, through sanctification by the Spirit and belief in the truth.
This is perhaps the clearest verse in the New Testament that directly connects sanctification to salvation itself (contrary to Protestant teaching).
Hebrews 10:10 And by that will we have been sanctified through the offering of the body of Jesus Christ once for all.

Hebrews 10:14 For by a single offering he has perfected for all time those who are sanctified.

Hebrews 13:12 So Jesus also suffered outside the gate in order to sanctify the people through his own blood.

2 Peter 1:9 For whoever lacks these things [see 1:5-8] is blind and shortsighted and has forgotten that he was cleansed from his old sins.

1 John 1:7 The blood of Jesus, his son, cleanses us from all sin.

1 John 1:9 He is faithful and just, and will forgive our sins and cleanse us from all unrighteousness.
The word for "cleanse" in 1 John 1:7, 9 is katharizo, which is used to describe the cleansing of lepers throughout the Gospels (e.g., Matt. 8:3, 11:5; Mark 1:42; Luke 7:22). This is indisputably an "infused" cleansing, rather than an "imputed" one. Why should God settle for anything less when it comes to our sin and justification?
for we know that God was never ignorant of future events. The idea that God did not know and came to know is false, but its anthropopathic manifestation shows that the fulcrum was the proof that Abraham had a true faith.
*
My argument and the Catholic argument here do not in any way require the false notion that God is ignorant and not omniscient. That's a red herring.
*
St. Paul points out that if "Abraham was justified by works, then he has something to boast about;
but not before God" (Rom. 4:2), that is, he had no reason to boast (kauchema) (which must be taken from the preceding verse).

*
Of course he doesn't; nobody does, because we're fallen creatures, and only God's mercy rescues us.
*
The argument proceeds from the destruction of the consequent to the destruction of the antecedent.
If Abraham was justified by works, then he has something to boast of in himself, as if he had contributed something of his own, for which a reward was due at the judgment seat of God.
And yet he has nothing in himself to boast of in the presence of God.
Therefore he was not justified by works before God, though he may have been justified before men, as St James asserts.
*
Our good works enabled by God's grace are equated with God's own works. It's for this reason that they are meritorious and put us in good stead with God:
Mark 16:20 . . .  the Lord worked with them . . .

Romans 8:28 We know that in everything God works for good with those who love him, who are called according to his purpose.

1 Corinthians 15:10 But by the grace of God I am what I am, and his grace toward me was not in vain. On the contrary, I worked harder than any of them, though it was not I, but the grace of God which is with me.

2 Corinthians 6:1 Working together with him, then, we entreat you not to accept the grace of God in vain.

Galatians 2:20 I have been crucified with Christ; it is no longer I who live, but Christ who lives in me; and the life I now live in the flesh I live by faith in the Son of God, who loved me and gave himself for me.

Ephesians 2:10 For we are his workmanship, created in Christ Jesus for good works, which God prepared beforehand, that we should walk in them.
But I continue with more evidence: the Greek word "dikaioo" can mean "to ascribe righteousness" as in Romans 4:5, or "to show himself righteous" as in Luke 7:35. In Luke 7:35 the Lord Jesus says that "Wisdom is JUSTIFIED (dikaioo) by her children", in a parallel passage the Lord Jesus says: However wisdom is justified (dikaioo) by her works. Matthew 11:19. The word used here is the same word used in James when he says: You see then that a man is justified (dikaioo) by works, and not by faith alone. James 2:24. That is, just as wisdom is demonstrated by its fruits, Abraham's claim to faith was justified (demonstrated) by his obedience. St Luke narrates that, after hearing Christ, the people justified God (Luke 7:29). St. Luke never meant that people imputed or infused justice into God, which would be an absurdity, since God is justice itself, but they gave God and his doctrine the praise they deserve.
Kittel's Theological Dictionary of the New Testament (one-volume edition, pp. 172-173) disagrees as to the meaning of James 2:24:
How we can be righteous before God is dealt with in 2:23-24. The concern here is to combat a dead orthodoxy that divides faith and works. The works that justify are not legalistic observances but the works of loving obedience that Paul calls the fruit of the Spirit. Abraham was justified by a faith which found fulfillment in works. . . . the practical concern, namely, that the only valid faith is one that produces works, is very much in line with the total proclamation of the NT, including that of Paul himself.
Further proofs: justification before men was not unknown on the part of the Jews, nor on the part of the Lord Jesus when he says: But Jesus said to them: — You are those who justify yourself before men, but God knows your hearts; for that which is exalted among men is an abomination before God. Luke 16:15
This is an entirely negative slant on "justification before men" because Jesus condemns it. This hardly supports Francisco's view of James on faith and works, where he asserts that it is the same as what Paul teaches, but is from a pastoral / "before men" perspective. So he contradicts himself. Is such "justification" entirely bad (Jesus) or good (as supposedly in James)? Catholics say that Paul and James are talking about exactly the same thing, and that "justification before men" is a bad thing (pride / inflated self-importance / spiritual arrogance): as authoritatively explained by Jesus.
The Pharisees were aware that a justification before God, which they believed to be by the covenant inherited from birth by ethnicity, was not enough, and therefore they had to justify themselves before men. But the Lord Jesus rebukes them by saying that justification before men is only valid if you have faith, the same teaching of Saint James. While St. James teaches that faith alone does not justify before men, Christ teaches that works alone do not justify before men either. The concept of a double justification: before God and before men (Coram hominibus vs Coram Deo) is clearly present in the Scriptures.
I disagree, and have repeatedly (and I think, sufficiently) shown why, from Scripture.
More evidence, this in particular definitive: the author of Hebrews in chapter 11, when speaking of the heroes of faith, says that all those actions cited are a public testimony of faith, not a justifying action before God.
I agree with the first clause, but not the second. It's not an either/or proposition (as is typical of Protestant thinking). The ancient Hebrews and biblical writers thought in both/and terms and, often, paradoxical terms. God saves us, but we save ourselves and others (many passages). We work together with God and His work is ours in a sense. He blesses us with His grace to do good works, and then gives us credit for it. God even shares His glory with us, and the Bible makes the extraordinary statement that we "suffer with" Christ (Rom 8:17) and "become partakers of the divine nature" (2 Pet 1:4).
See: By faith Abel offered to God a greater sacrifice than Cain, by which he obtained witness that he was righteous, God bearing witness to his gifts, and by it, after he died, still speaks. Hebrews 11:4. Again: By faith Enoch was translated that he should not see death, and he was not found, because God had translated him; inasmuch as before his translation he had obtained witness that he had pleased God. Hebrews 11:5. So he also cites the case of Abraham offering up Isaac: By faith he offered Abraham to Isaac, when he was tried; yea, he that had received the promises offered up his only begotten. Hebrews 11:17, right after citing several testimonies, says, And all these, having had testimony by faith Hebrews 11:39. "All" includes Abraham, of course, attained testimony, not justification before God. Justification before men is precisely the good witness we give through faith. This text fully proves that St. James teaches justification before men.
All well and good (public testimony is fine and important, and recommended to us as indispensable), but Hebrews 11 doesn't exclude God, as even some of Francisco's words above attest. In the second verse of the chapter, we already see a statement that faith was the way that "the men of old received divine approval." 
In 11:4 Abel "received approval as righteous, God bearing witness by accepting his gifts." No one else even saw what he did. It was all about divine approval. 
In 11:5 Enoch "pleased God." Indeed, 1:6 is all about God: "And without faith it is impossible to please him. For whoever would draw near to God must believe that he exists and that he rewards those who seek him." Four of the first six verses are clearly mainly about God, not other men.
11:16 summarizes the faithful servants and their exploits described in the chapter: "Therefore God is not ashamed to be called their God, for he has prepared for them a city."
11:17 describes Abraham as "he who had received the promises". 11:19 relates his obedience in the Isaac incident on Mt. Moriah (where the holy of holies in the temple was later located): "He considered that God was able to raise men even from the dead".
11:26 states that the "abuse" suffered by Moses was "suffered for the Christ" and that he "looked to the reward." 11:27 notes that "he endured as seeing him who is invisible."
11:35 honors obedience to God through suffering and tortures "that they might rise again to a better life."
All of this and yet Francisco inexplicably claims that these wonderful testimonies of faith are "not a justifying action before God." Let the reader judge whether he is right about this or I am. He claims it is all strictly about "public testimony of faith"; I say it is about both things: public testimony and divine approval and blessing. Both/and . . . Protestants habitually incorrectly think and analyze in terms of an either/or mindset or presupposition. The author of Hebrews is not a whit different from Paul or James when discussing faith. They all teach the same thing. And of course we would fully expect this of an inspired revelation.
Then Galatians 2:21 was discussed: "I do not frustrate the grace of God; for if righteousness comes from the law, then Christ died in vain." With this text I wanted to prove two things:
1 – That righteousness comes from Christ;
2 – That righteousness does not come from the works of the law.
Catholics fully agree, so this is not a matter to debate.
Mr. Armstrong replied that:
No one disagrees with this. It's merely a variation of the notion of depending on "the works of the [Mosaic] law" for righteousness or salvation, that was discussed above. Paul expressed this more succinctly later in the same epistle:
Galatians 5:6 For in Christ Jesus neither circumcision nor uncircumcision is of any avail, but faith working through love.
Notice how he didn't address my reasoning directly.
I did by saying we agree!
He only said that Paul is dealing with the works of the Mosaic law, but not with other good works,
Paul deals with both, as I have shown in dozens of verses.
as if to say that other good works can merit Christ,
They can merit reward. St. Augustine said that merit was God "crowning His own gifts."
or as if he had to say that the righteousness of Christ is imperfect in needing a complement on our part when it is imputed to us.
We don't believe that, either. More straw men . . .
The issue here is not whether the work is of the law or not, but whether righteousness comes from Christ alone or whether it also comes from us.
It ultimately and always comes from Christ alone and then we also make it our own as well (both/and):
Mark 16:20 And they went forth and preached everywhere, while the Lord worked with them . . .

Romans 15:17-19  In Christ Jesus, then, I have reason to be proud of my work for God. [18] For I will not venture to speak of anything except what Christ has wrought through me to win obedience from the Gentiles, by word and deed,

1 Corinthians 1:21 . . . it pleased God through the folly of what we preach to save those who believe.

1 Corinthians 3:5 What then is Apol'los? What is Paul? Servants through whom you believed, as the Lord assigned to each.

1 Corinthians 3:9 . . . we are God's fellow workers . . . (KJV: "labourers together with God")

1 Corinthians 15:10  But by the grace of God I am what I am, and his grace toward me was not in vain. On the contrary, I worked harder than any of them, though it was not I, but the grace of God which is with me.

2 Corinthians 6:1 Working together with him, then, we entreat you not to accept the grace of God in vain.

2 Corinthians 13:3 . . . Christ is speaking in me . . .

Philippians 2:13 for God is at work in you, both to will and to work for his good pleasure.

1 Timothy 4:16 Take heed to yourself and to your teaching: hold to that, for by so doing you will save both yourself and your hearers.

James 5:20 . . .  whoever brings back a sinner from the error of his way will save his soul from death . . .
I maintain that it is of Christ alone, and as faith alone receives Christ, so it is impossible for us to be justified by works. This was the argument, and Mr. Armstrong did not address it.
I've addressed it over and over, especially with this paper. We're initially justified by faith and God's grace; then we are responsible to cooperate with God and do good works, without which faith is dead and barren. Thus, works in conjunction with our faith and God's grace (not works alone!), play a part in salvation, as my 50 passages in Part 1 of this article about the reasons God lets us into heaven prove.
I repeat: if Christ has perfect righteousness, then in receiving Christ I must also have perfect righteousness. The negative of this fact is to make the righteousness of Christ imperfect, if I say that I am not justified before God even after receiving Christ in my heart, and that I need to go through a process of justification by my good works, then the righteousness of Christ is not perfect and needs to be perfected by my good works.
It's a process, and this justification and state of good graces with God can be lost if we're not vigilant. I have already shown that through many Bible passages.
Philippians 3:11-14  that if possible I may attain the resurrection from the dead. Not that I have already obtained this or am already perfect; but I press on to make it my own, because Christ Jesus has made me his own. Brethren, I do not consider that I have made it my own . . . I press on toward the goal for the prize of the upward call of God in Christ Jesus.

Colossians 1:21-23 And you, who once were estranged and hostile in mind, doing evil deeds, he has now reconciled in his body of flesh by his death, in order to present you holy and blameless and irreproachable before him, provided that you continue in the faith, stable and steadfast, not shifting from the hope of the gospel which you heard, . . .

1 Timothy 4:1 Now the Spirit expressly says that in later times some will depart from the faith by giving heed to deceitful spirits and doctrines of demons.

1 Timothy 5:15 For some have already strayed after Satan.

2 Timothy 2:12 if we endure, we shall also reign with him; if we deny him, he also will deny us;

Hebrews 3:14 For we share in Christ, if only we hold our first confidence firm to the end.

Hebrews 6:15  . . . Abraham, having patiently endured, obtained the promise.

Hebrews 10:39 But we are not of those who shrink back and are destroyed, but of those who have faith and keep their souls.

Revelation 3:11 I am coming soon; hold fast what you have, so that no one may seize your crown.
Nor does the text of Galatians 5:6 prove a justification by works and faith. Faith in Christ already in its beginning is justifying. The growth or formation of faith through love is about sanctification, not justification.
I've already provided many Bible passages showing the organic connection between justification and sanctification. Here is but one of many:
2 Corinthians 5:17 Therefore, if any one is in Christ, he is a new creation; the old has passed away, behold, the new has come.
The curious thing here (for the Protestant), is the seemingly instantaneous change of sanctification, which would accompany justification. If "all things are new" (as in the King James Version), how does this square with mere declaratory, forensic, extrinsic justification? The whole drift of the passage seems to be actual transformation in the person now in Christ, whereas in Protestant justification only the individual's "legal" standing with God is changed. In fact, justification and sanctification are intimately related aspects of our ultimate salvation.
As for the Galatians passage, it is not dealing with justification before God.
It starts out referring to "in Christ Jesus." If that's not related to God, I don't know what is.
St. James in chapter 2 and St. Paul in the epistle to the Galatians 5:6 deal with a faith as something that can be perfected.
Yes, because justification/sanctification/salvation is an ongoing process, as many Bible passages prove. As St. Paul said: "Not that I have already obtained this or am already perfect; but I press on to make it my own."
This echoes the teaching of Jesus who several times called his disciples "men of little faith" (Mt 16:8; Lk 12:28; Mt 6:30; Mt 8:26; Mt 14:31). The disciples asked Jesus to increase their faith ("Then the apostles said to the Lord, 'Add to us faith'" Luke 17:5). Jesus taught about the power of great faith ("And the Lord said, If you had faith as a mustard seed, you would say to this mulberry tree, 'Be uprooted and planted in the sea'; and it would obey you" Luke 17:6 ). St. Paul said that the faith of the Thessalonians grew ("your faith grows exceedingly, and the love of each one of you increases for one another" 2 Thes 1:3). All of these verses focus on the nature of faith, not its object. The object of faith is Christ.
Mostly good; I would note, however, that the disciples before Jesus' Resurrection and Ascension had not yet received the indwelling of the Holy Spirit, that all Christians now possess by virtue of baptismal regeneration (Acts 2:38; 9:17-18; 1 Cor 12:13; Titus 3:5).
Justification centers on Christ's substitutionary death and resurrection, and this cannot be increased or diminished, for it is a perfect work. Justification before God clings to this meritorious work of Christ, which will never change and cannot be increased or diminished.
Initial justification . . .
This is why the Reformed, based on scriptural teaching, distinguish between justification and sanctification. Justification does not repeat itself, and does not depend on the quality (or quantity) of faith. A spark of faith already justifies. Justification does not come about because someone has a loving faith or a lot of faith, but because the work Christ was imputed through the instrumentality of faith, whether great or small. In sanctification, on the other hand, faith is best seen in its quality and quantity, that is, in faith as loving faith and as little or great. Sanctification is a process and therefore grows and perfects. Justification is a single act of imputation. Hence, when Paul says that faith works by love (Gal 5:6) he is properly speaking of sanctification. Love and good works follow justification by faith. The one justified by faith will love God, will do good works, and will seek to be sanctified throughout his remaining life. However, these things will come because he is justified and not for him to be justified.
That's the Protestant claim. But it doesn't square with the biblical passages I have been producing. The heart of my overall argument lies in the multitudinous passages (200 in all: related to soteriology) I have produced.
I close this part with a quote from Dr Branco:
To look at the crucified and risen Christ is to believe that His merits are sufficient.
Nothing more needs to be done.
He did everything for us.
The Covenant is nothing more than being in Christ.
As the Jewish Pharisees did not understand this, they saw the Covenant as a contract in which they were required to please God by obeying the Law.
In Christianity, fulfilling the Law is acting in conformity with the Christ whose merits have already fulfilled the Law for us.
This is the point, the doctrine of justification by faith reveals the need for Christ alone.
Even sanctification is walking in Christ, and a fulfillment of the Law in Christ, not a coercive obedience to the Law.
(BRANCO, D. Justification: Nucleus of the Christian Faith. Theóphilus. São Luís-MA. 2021. p 351)
*
We largely agree. But we see it in a both/and way, not either/or, because that is how Holy Scripture presents it.
*
Armstrong also cites the case of the rich young ruler to say that Christ taught a justification by good works:
More specifically, that when Our Lord and Savior Jesus Christ was asked how one is saved and how one gets to heaven, He never mentioned "faith alone" like Protestants always do. How odd!
*
If we want to discuss biblical indications for or against the Protestant belief in "faith alone" I have several to bring forth in favor of the Catholic point of view. Let the reader judge which position is more biblical and plausible!
Matthew 19:16-22 (RSV) And behold, one came up to him, saying, "Teacher, what good deed must I do, to have eternal life?" [17] And he said to him, "Why do you ask me about what is good? One there is who is good. If you would enter life, keep the commandments." [18] He said to him, "Which?" And Jesus said, "You shall not kill, You shall not commit adultery, You shall not steal, You shall not bear false witness, [19] Honor your father and mother, and, You shall love your neighbor as yourself." [20] The young man said to him, "All these I have observed; what do I still lack?" [21] Jesus said to him, "If you would be perfect, go, sell what you possess and give to the poor, and you will have treasure in heaven; and come, follow me." [22] When the young man heard this he went away sorrowful; for he had great possessions.
This is probably the most compelling, unarguable sustained refutation of "faith alone" in the New Testament (though the James 2 passages come very close), because the rich young ruler asks Jesus the very question that is at the heart of the Catholic-Protestant dispute on faith and works: "what good deed must I do, to have eternal life?" If "faith alone" were a true biblical doctrine, and good deeds have nothing directly to do with salvation, then this was the golden opportunity for Jesus to clear that up, knowing it would be in the Bible for hundreds of millions to read and learn from (and knowing in His omniscience the sustained disputes Christians would have about these issues).
*
There is much to note here.
First, the fact that Jesus is facing a man who thinks he might be good enough to have eternal life, that is, that good works deserve eternal life.
Jesus rejects this thought right at the beginning: "There is only one good" (Mt 19.17), but in the parallel texts of Saint Luke and Saint Mark, the Lord Jesus is more forceful: "Why do you call me good?
There is none good but one, which is God."
Mark 10:18 And in Luke: "Jesus answered: — Why do you call me good?
No one is good but one, which is God."
Luke 18:19
*
Jesus was being rhetorical and alluding to His divinity. But it's typical Hebrew hyperbole: exaggerated statements, not to be taken literally. Protestants would have it that no person can be called "good." But this isn't biblical.  The phrase "good man"
appears seven times
in the Protestant Old Testament, and
four times in this sense in the New Testament
: two of them from the lips of Jesus, one from Luke, and one from Paul. Therefore, there is such a thing in the Bible as a "good man" besides Jesus.
*
Jesus also said, "he makes his sun rise on the evil and on the good, and sends rain on the just and on the unjust" (Mt 5:45), and "those servants went out into the streets and gathered all whom they found, both bad and good" (Mt 22:10). In each instance in Matthew above (and in Luke 18:19) of the English "good" the Greek word is the same: agatho.
*
So either Jesus contradicted Himself or He was speaking non-literally to the rich young ruler. Jesus was drawing a contrast between our righteousness and God's, but He doesn't deny that we can be "good" in a lesser sense. We observe the same dynamic in the Psalms:
Psalm 14:2-3 The LORD looks down from heaven upon the children of men, to see if there are any that act wisely, that seek after God. [3] They have all gone astray, they are all alike corrupt; there is none that does good, [Hebrew, tob] no not one. (cf. 53:1-3; Paul cites this in Rom 3:10-12)
Yet in the immediately preceding Psalm, David proclaims, "I have trusted in thy steadfast love" (13:5), which certainly is "seeking" after God! And in the very next he refers to "He who walk blamelessly, and does what is right" (15:2). Even two verses later (14:5) he writes that "God is with the generation of the righteous." So obviously his lament in 14:2-3 is an indignant hyperbole and not intended as a literal utterance.
Such remarks are common to Hebrew poetic idiom. The anonymous psalmist in 112:5-6 refers to the "righteous" (Heb. tob), as does the book of Proverbs repeatedly: using the words "righteous" or "good" (11:23; 12:2; 13:22; 14:14, 19), using the same word, tob, which appears in Psalm 14:2-3. References to righteous men are innumerable (e.g., Job 17:9; 22:19; Ps 5:12; 32:11; 34:15; 37:16, 32; Mt 9:13; 13:17; 25:37, 46; Rom 5:19; Heb 11:4; Jas 5:16; 1 Pet 3:12; 4:18, etc.). The key in all this is to understand biblical language properly in context. It's not always literal.
Now, any godly man knows that the Lord Jesus has not sinned, that he has fulfilled all the law, so how does he himself say that he is not good?
The message that Jesus teaches to this young man is: you will never be good before God by works, for the young man asks "what to do to inherit eternal life?"
– in other words, "what good work shall I do?".
*
I would contend — with all due respect — that that is read into the passage (eisegesis). Jesus does not have an "anti-works" mentality, as precisely proven by the answer he gives the man, concerning how one is saved. And what was Jesus' answer to this crucial question? Francisco himself provides it:
*
Jesus then quotes several good works of the law and then quotes a work of charity to show the young man that he was not as good as he thought he was.
Perhaps Francisco's last editorial take is also true, but it doesn't nullify the fact that when a person asked Jesus how to be saved, He never mentioned faith, let alone faith alone. He mentioned two sorts of works: keeping the commandments, and giving all he had to the poor. That was how he would be saved. Can anyone imagine Francisco answering in this way if someone asked him how one could be saved? No . . . Do we want Jesus' answer to the question of how one is saved? It's works (without denying faith and grace; but without mentioning either; i.e., he highlights works as centrally important in the whole equation).
*
Francisco then claims that Jesus was only saying that the young ruler wasn't as good as he thought he was. Again, that could be part of it (more than one thing can be going on; both/and), but it's undeniable that the primary meaning of the text is that two works — not faith alone in Jesus — are what will bring about this man's salvation. The supreme importance of this to our debate cannot be underestimated. But it's not just this one passage. There are at least 50 Bible passages that teach the same thing and deny faith alone.
*
It is as if Jesus said: "I fulfill all the law and I am not good", teaching that this should be the course of every man, for we are never good before God.
*
Francisco is looking at it in a one-dimensional / tunnel vision way, and "missing the forest for the trees." Jesus was not totally hostile to the Mosaic Law in the first place. He observed it Himself, and said:
Matthew 5:17-20 Think not that I have come to abolish the law and the prophets; I have come not to abolish them but to fulfil them. [18] For truly, I say to you, till heaven and earth pass away, not an iota, not a dot, will pass from the law until all is accomplished. [19] Whoever then relaxes one of the least of these commandments and teaches men so, shall be called least in the kingdom of heaven; but he who does them and teaches them shall be called great in the kingdom of heaven. [20] For I tell you, unless your righteousness exceeds that of the scribes and Pharisees, you will never enter the kingdom of heaven.
Then the apostles ask the Lord, "Who then can be saved?"
This perplexity is from those who understood that it is impossible to achieve salvation by works, but Jesus looked at them and replied: "With man it is impossible, but with God all things are possible." Mt 19.25,26. The text intends to show the human inability to obtain salvation by works, exactly the opposite of what Mr. Armstrong tries to prove.
Jesus said that after saying, "Truly, I say to you, it will be hard for a rich man to enter the kingdom of heaven. Again I tell you, it is easier for a camel to go through the eye of a needle than for a rich man to enter the kingdom of God" (Mt 19:23-24). Francisco skipped that part, which is crucial to understand the disciples' perplexed question. His answer to that had to do with grace alone, not with some supposed hostility to works as part of the overall equation of salvation and attainment of heaven.
If Jesus was a good Protestant and supposedly so hostile to meritorious works (in accordance with that viewpoint), then He wouldn't have mentioned only two works and not faith in His original answer. This isn't rocket science. The fact remains that Jesus gave a "Catholic" answer, not a Protestant one. He would have failed any course in soteriology at a Protestant seminary. The basic, undeniable fact is that Jesus said the ruler would or could be saved by these two works (without denying grace or faith; such a denial doesn't follow inexorably). But Francisco looks at that fact and asserts that Our Lord supposedly was saying that no works are good enough to attain heaven (!!!).
Mr. Armstrong's second mistake is to claim that Protestants teach that good works have nothing to do with salvation when he says,
"what good deed must I do, to have eternal life?" If "faith alone" were a true biblical doctrine, and good deeds have nothing directly to do with salvation, then this was the golden opportunity for Jesus to clear that up . . . 
Protestants deny (here is the key) that works are directly involved in justification (after initial) or salvation. I used the term "directly". They place them under the category of sanctification, which they unbiblically separate from justification.
I know that Mr. Armstrong knows that we do not advocate antinomianism, which is why the objection is ineffective in its intent.
Yes, I do know that, and have stated it in this debate.
Now justification is reconciliation with God, the declaration that we are righteous through the merits of Christ. It is in justification that we deny the need for good works. Salvation involves good works, and not only good works, but sacraments as well; what it does not involve is justification. Salvation involves election, regeneration/calling, justification by faith alone, adoption, sanctification, and glorification. There are several steps, but Mr. Armstrong disregarded all of them.
I understand that this is Protestant teaching. I have explained the many reasons for why I reject most of it (save for our "initial justification" being essentially the same as their justification). The above is not argumentation, but mere assertion, so I need not interact further with it.
Mr Armstrong continues:
But He never mentions belief in him or faith (even in a sense that isn't "alone"). All He does is talk about works: asking if he kept the Ten Commandments, and then telling him to sell all he had and to give it to the poor.
This argument also fails. The Lord Jesus does not mention faith at any time! But we know that faith is necessary for salvation, which proves that Jesus really wanted to show this man the ineffectiveness of good works.
It's as if Jesus said, "water is wet" and Francisco interpreted that as Jesus asserting that water is not wet.
This is proved by the theology of the Church of Rome which teaches that good works without faith do not justify. Now, for this text to agree with the thesis of the Church of Rome, the Lord Jesus should speak of faith and works, not only of works, for the Church of Rome likewise does not accept them as sufficient for salvation apart from faith. We see that the text proves the opposite of what Mr. Armstrong wanted to teach.
There is no necessity to teach everything in one given passage. It's not a denial of one or more things if something else is asserted. If I state that the Holy Spirit is a Divine Person (and that only), I am not denying in so doing that the Father and the Son, Jesus, are also Divine Persons. To do that would require saying that "only" the Holy Spirit is a Divine Person. Likewise, when Catholics assert that works are central in the overall mix of salvation, it's not a denial of grace and faith. We obtain biblical theology by considering all the relevant passages (read any book of Protestant systematic theology — such as Hodge or Strong — to see that).
Francisco himself asserted above, that in the Protestant view, "Salvation involves good works." So why does he turn around and deny this when Jesus asserts precisely the same thing? Well, in my opinion, it's because he must think that the rich young ruler incident is somehow related to faith alone, where works can play no part or role. If that's wrong, then I look forward to how Francisco explains this seeming discrepancy in his responses.
He then quotes several verses:
Romans 2:6-8 For he will render to every man according to his works: [7] to those who by patience in well-doing seek for glory and honor and immortality, he will give eternal life; [8] but for those who are factious and do not obey the truth, but obey wickedness, there will be wrath and fury. (cf. 2:13: "the doers of the law who will be justified")
As I said earlier, salvation involves election, regeneration/calling, justification through faith alone, adoption, sanctification, and glorification.
Catholics and Protestants are in complete agreement on this.
When St. Paul talks about retribution according to works, he is referring to the final judgment ("reward"), not the justification that takes place on the day of conversion in time.
The problem for Calvinist soteriology (but not Arminian soteriology) is that the Calvinist thinks such justification can never be lost, because it's tied up in unconditional election, irresistible grace, and perseverance: all of which are predestined and guided by God. So if a person is justified in Calvinism, they are also saved (and also shown to be of the elect), and cannot lose either the justification obtained or salvation itself (let alone their elect status). Thus, in a very real sense, justification and salvation are intrinsically wrapped up together in this outlook.
As for Romans 2:13, the passage only proves that when Paul speaks of works of the law he is referring to all works, which he could not otherwise justify, in contrast to Mr. Armstrong's interpretation of Romans 3:28 according to which the works of the law law do not justify.
No, because "works" and "works of the law" have two different meanings. The first is broad, meaning all "good works" whatever. Paul ties this directly to salvation. The second refers to certain works within the Mosaic law that certain Jews thought were particularly proofs of their own salvation and unique status under God. But we've been through all this already.
In Romans, Paul asserts in 2:7, 10, 13, that good works can justify, but in his one mention of "works of the law" (Rom 3:20) he asserts the opposite: "For no human being will be justified in his sight by works of the law,  . . .). Again, this is either self-contradiction in the space of two chapters in one epistle, or Paul means different things, as we assert. Take your pick (logic being what it is).
The real kicker for Francisco and Calvinists to explain is how it is that it's "the doers of the law who will be justified" (Rom 2:13)? If no work whatever has anything to do with any kind of justification, how in the world can Paul write this? It's devastating to the Protestant soteriological position. According to Francisco and Calvinist theology, Paul should have written "saved" in Romans 2:13 instead of "justified." 
Second, the text implies that a man would be justified if he could practice the law, but since no one can keep it perfectly, justification by this means is not possible (Jas 1:22-25), 
It's not primarily about the law, but about good works, generally speaking. This is shown in two ways: the reference to "every man" (2:6); not just Jews, and the parameters of the "wide" or universal scope of the discussion by Paul's mentioning of Jews and Greeks (2:9-10), those under and not under the law (2:12), and the Gentiles (2:14-16). "Faith" is never mentioned at all in Romans 2, but is several times in chapter 3, so that we know he isn't excluding it in chapter 2. But he is focusing on good works, which will play a key role in the final judgment (2:5-7, 10, 13-14). Lack of same will bring damnation (2:8-9, 12).
for God knows the secrets of all men (James 1:22-25). v 16),
Yes, He certainly does. And that should give all of us serious pause.
and St. Paul himself states that by this criterion: "There is none just, not even one" Rom 3:10.
I've already disposed (from the Bible) of the Protestant erroneous literal interpretation of "not one righteous."
Further on, Mr. Armstrong quotes:
Galatians 6:7-9 Do not be deceived; God is not mocked, for whatever a man sows, that he will also reap. For he who sows to his own flesh will from the flesh reap corruption; but he who sows to the Spirit will from the Spirit reap eternal life. And let us not grow weary in well-doing, for in due season we shall reap, if we do not lose heart.
This passage has nothing to do with justification, but with sanctification. An admonition against sin and by doing good is never intended to say that justification before God has good works as its cause, nor that salvation has good works as its formal cause,
As I just argued, for Calvinists, to be justified (a one-time event) is also to be saved, since neither thing can be lost in their theology. Francisco tries to put this in the box of sanctification, but that won't fly, because it directly ties works (rather than faith-based justification) to "eternal life".
for Saint Paul himself says: grace are you saved through faith; and this is not from yourselves, it is the gift of God. It does not come from works, lest anyone should boast; For we are his workmanship, created in Christ Jesus for good works, which God prepared beforehand that we should walk in them. Ephesians 2:8-10
Here Paul asserts the necessity of faith in salvation (we agree), and the inadequacy of works salvation (again we agree). He then proceeds to present the Catholic both/and view. God preordains works, and we walk in them. Works are necessary (and in many other Pauline passages, central in the equation of salvation). Thus, faith and works, just as we have maintained all along . . .
We are justified for good works, not because of them. Furthermore, this letter is addressed to believers, people already justified by faith, who already believe. St. Paul also says: But if it is by grace, it is no longer by works; otherwise, grace is no longer grace. But if it is by works, it is no longer grace; otherwise the work is no longer work. Romans 11:6
Francisco says these things over and over. I want to see how he variously explains all the verses I have produced that appear to me to be directly contrary to Protestant (and especially Calvinist) soteriology. Romans 11:6 asserts grace alone and denies works-salvation. We have no disagreement whatsoever with that, so it's not a debating-point for Protestantism.
After that:
1 Timothy 6:18-19 They are to do good, to be rich in good deeds, liberal and generous, thus laying up for themselves a good foundation for the future, so that they may take hold of the life which is life indeed.
As before, an admonition to good works reflects only a human perspective.
That makes no sense, since "do[ing] good" and "good deeds" are shown to be a direct cause of attaining eternal life. That's not just a "human perspective". It's an eternal, divine, eschatological perspective.
We are reminded that we must do good works if the purpose of election is to stand firm.
Yes, with the possibility of salvation / justification being lost (which would mean that maybe the person is not of the elect, either).
Many authors make the mistake of confusing the transcendental order with the predicamental order in the interpretation not only of biblical texts but also of the Church fathers. For example, when the Lord Jesus says that "he who endures to the end shall be saved" we must assume that God already knows who will and who will not.
Of course He does, but that's neither here nor there as regards the dispute at hand, because both sides agree that God is omniscient and outside of time.
But the text is indeterminate, as if the one who admonishes did not know the information, and, in fact, the apostles were not omniscient, any more than the preachers of the Word are. So, on the assumption that no one fully knows anyone else's heart, everyone should be admonished as if everyone could lose their salvation, but this does not mean that from God's point of view it is the same, since He already knows who is going to stand firm until the end. Thus, there is the perspective of God, who already knows who the justified are and those who will persevere to the end, and there is the human perspective, who must admonish, care and use all means to keep all people firm, because we do not know who are the elect.
God's knowing what will happen to every person does not disprove the biblical view that some can and will fall away. In other words, His omniscience does not prove eternal security or perseverance of the saints. Bible passages determine that, and there are many compelling ones that teach the possibility of apostasy and falling away from the faith and salvation and God's grace.
The Lord Jesus and the apostles in admonishing people are based either on the ignorance of the people or on the ignorance of the preacher and the people. The message is for men, because we don't know about our future.
No quibble with that. But it doesn't prove that no one can ever fall away. Francisco will have the burden of grappling with those verses that I have produced.
Mr Armstrong quotes more verses:
Hebrews 5:9 and being made perfect he became the source of eternal salvation to all who obey him,
Hebrews 12:14 . . . Strive . . . for the holiness without which no one will see the Lord.
Now, the texts themselves make it clear that it is a question of sanctification, not justification.
I don't see how. These two passages make obedience and holiness requirements for eschatological salvation. That can't be in Protestant soteriology, which places them in the "box" of sanctification, which in turn is not directly tied to salvation. But they're perfectly harmonious with Catholic soteriology.
Neither does the quoted text of: 1 Peter 4:17 For the time has come for judgment to begin at the house of God; and if it begins with us, what will be the end of those who do not obey the gospel of God?, proves anything, for it falls into the same category as the previous texts. Without sanctification no one will see God. Nobody denies it. The fulcrum of the question is not this, but whether reconciliation with God, which is justification, takes place by faith alone or by faith and works.
Initial justification is by God's grace and our faith. Subsequent justification (if one falls away) comes jointly by faith which, lacking works, is dead. So it's by grace + faith + works which are inherently a part of genuine faith.
In all six of these passages we are informed that "well-doing" and "works" and "do[ing] good" / "good deeds" and "obey[ing]" and "holiness" are what will "reap eternal life" and "eternal salvation" or lay the "foundation" for same; not faith alone. The truth, the gospel, and God, all have to be "obeyed": not merely believed in.
Mr. Armstrong once again makes the mistake of confusing the entire process of salvation with justification, which is only one of the steps. This has been dealt with previously.
And I have explained how in Calvinism they are inextricably bound together.
This is contrary to Protestant doctrine, which holds that works fall under the category of sanctification, which in turn supposedly has nothing directly to do with either justification or salvation. In Protestantism, such "deeds" are done in gratefulness for a justification and salvation already received and assured. In Catholicism (and I say, in the Bible, which is precisely why we believe this) they are organically connected to faith and justification and salvation; never alone; always with faith.
The texts do not prove the opposite of what Protestantism teaches. On the contrary, appropriate distinctions must be made. I have shown several times that we speak of justification by faith alone, but that sanctification is by faith and works. This sanctification is continual and salvation too. Sanctification and salvation are a process. I can say that I am already saved, because I believe that if I die today I would be in paradise with Christ, being free from divine wrath, as it says: Whoever believes in the Son has eternal life;
Catholics believe in the notion of a moral assurance of salvation, which is not all that different.
John 3:36 again: Truly, truly, I say to you, whoever hears my word and believes him who sent me has eternal life, does not come into judgment, but has passed from death to life. John 5:24 again: Whoever believes in him is not condemned; but he that believeth not is condemned already, because he did not believe in the Name of the only begotten Son of God. Jn 3.18
If passages like these are the essence and summation of salvation, why didn't Jesus tell this to the rich young ruler? But I have already produced many passages warning against falling away from God.
"It is condemned" in the present and will also be condemned in the future. In other words, he is in a state of present condemnation that will end in the future. I can also say that I will be saved, for I know that my encounter with God and glorification will only take place in the future. In this sense, salvation is related to the final judgment, to the state of eternal happiness in action: He who believes and is baptized will be saved. However, whoever does not believe will be condemned! Mk 16.16.
This has to be understood in conjunction with all the passages warning about falling away, or stating that certain individuals have done so.
Compare John 3:18 which says, he is already condemned; that is, it is as it will be, present and future. For this reason St Luke will say: It is in your perseverance that you confirm the salvation of your souls. Luke 21.19. Salvation is confirmed, it is a process that extends until the last day: And perseverance must have full action, so that you may be perfected and complete, without any virtue lacking. Jas 1:4
That's right. But the final confirmation won't come till the person dies and hasn't fallen away. No one knows with absolute certainty until that time comes.
Perfecting is a process that amounts to sanctification, not justification. Saint Peter: Since you have purified your souls in obedience to the truth, which leads to unfeigned brotherly love, love one another fervently from the heart, 1 Peter 1:22 To purify the soul, to perfect, to sanctify.
The same Peter doesn't teach an ironclad assurance of salvation: a salvation that can never be lost:
2 Peter 2:15, 20-21 Forsaking the right way they have gone astray; they have followed the way of Balaam, . . . For if, after they have escaped the defilements of the world through the knowledge of our Lord and Saviour Jesus Christ, they are again entangled in them and overpowered, the last state has become worse for them than the first. For it would have been better for them never to have known the way of righteousness than after knowing it to turn back from the holy commandment delivered to them.
Saint Paul: Therefore, my beloved, as you have always obeyed, not only in my presence, but much more now in my absence, so also work out your own salvation with fear and trembling; For it is God who works in you both to will and to do for his good pleasure. Philippians 2:12,13 Working out or working out salvation; you only develop what you already have.
Why does it cause fear and trembling, then, if that is the case?
Give me back the joy of your salvation and sustain me with a spirit ready to obey. Psalm 51:12 How could King David ask to have the joy of a salvation he did not yet have?
It can just as easily be interpreted as "give me back the salvation that included joy." Beyond this, I have produced many Bible passages that I think contradict these claims of "security."
In conclusion: salvation and sanctification are a process. He may be a saint at present, but it's in process; he is currently saved but in process.
Again, I add that justification and salvation are tied together in Calvinist thought: at least that is my understanding. That gives it a "one-time" sense just as is present in Arminian Protestant soteriology. The sanctification is an inevitable "unfolding" of what has already been declared in justification. If that is the case, why is Paul concerned about possibly losing this state, if it is allegedly "secure"? It makes no sense to warn others to be firm and vigilant about what is inevitable as a result of a one-time justification.
***
Practical Matters: Perhaps some of my 4,000+ free online articles (the most comprehensive "one-stop" Catholic apologetics site) or fifty books have helped you (by God's grace) to decide to become Catholic or to return to the Church, or better understand some doctrines and why we believe them.
Or you may believe my work is worthy to support for the purpose of apologetics and evangelism in general. If so, please seriously consider a much-needed financial contribution. I'm always in need of more funds: especially monthly support. "The laborer is worthy of his wages" (1 Tim 5:18, NKJV). 1 December 2021 was my 20th anniversary as a full-time Catholic apologist, and February 2022 marked the 25th anniversary of my blog.
PayPal donations are the easiest: just send to my email address: apologistdave@gmail.com. You'll see the term "Catholic Used Book Service", which is my old side-business. To learn about the different methods of contributing, including 100% tax deduction, etc., see my page: About Catholic Apologist Dave Armstrong / Donation Information. Thanks a million from the bottom of my heart!
***
Summary: Brazilian Protestant (Calvinist) apologist Francisco Tourinho defends Protestant justification and "faith alone". I refute it with copious contrary biblical passages.