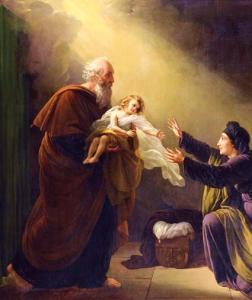 Lucas Banzoli is a very active Brazilian anti-Catholic polemicist, who holds to basically a Seventh-Day Adventist theology, whereby there is no such thing as a soul that consciously exists outside of a body, and no hell (soul sleep and annihilationism). This leads him to a Christology which is deficient and heterodox in terms of Christ's human nature after His death. He has a Master's degree in theology, a degree and postgraduate work in history, a license in letters, and is a history teacher, author of 25 books, as well as blogmaster (but now inactive) for six blogs. He's active on YouTube.
This is my 29th refutation of articles written by Lucas Banzoli. As of yet, I haven't received a single word in reply to any of them (or if Banzoli has replied to anything, anywhere, he certainly hasn't informed me of it). Readers may decide for themselves why that is the case. I use RSV for the Bible passages unless otherwise indicated. Google Translate is utilized to render Lucas' Portugese into English. His words will be in blue.
*****
I'm replying to Lucas' article, "Os evangélicos são "otários" e "orgulhosos" por dirigirem suas orações direto a Deus?" [Are evangelicals "suckers" and "proud" for directing their prayers straight to God?] (5-18-18).
[In this article] I address exclusively the main issue of direct prayer to God. . . . 
[A]ll the biblical characters in the entire Bible . . . ALL of them have always directed their prayers straight to God and never , I repeat, EVER to a deceased "saint" to "intercede" with God. The only ones who don't realize this are those who don't have a Bible at home . . . 
That's funny. My Bible has several counter-instances. I guess I [a lowly, biblically illiterate Catholic] read and study mine more than Lucas reads and studies his. Otherwise, he wouldn't have been ignorant of the following:
Genesis 20:6-7, 17-18 Then God said to him [Abim'elech] in the dream, "Yes, I know that you have done this in the integrity of your heart, and it was I who kept you from sinning against me; therefore I did not let you touch her. [7] Now then restore the man's wife; for he is a prophet, and he will pray for you, and you shall live. . . . [8] . . . [17] Then Abraham prayed to God; and God healed Abim'elech, and also healed his wife and female slaves so that they bore children. [18] For the LORD had closed all the wombs of the house of Abim'elech because of Sarah, Abraham's wife.
This is a great one that I just discovered in writing this reply. It's notable in that God Himself is telling a person not to pray for himself, so that he "shall live", but that a holier person (a "prophet": Abraham) will do so, according to God's own revealed will, in both special and written revelation (the Bible). Abraham was the holier person. He prayed, and good things happened as a result, because it was all according to God's will.
Thus, Abimelech was a "biblical character" and he was told by God Himself that Abraham would pray for him; therefore, he didn't go "straight to God" in prayer, like Lucas claimed "ALL" biblical figures did. Lucas is again making a fool of himself by asserting a "universal negative": probably the dumbest thing anyone can ever do in a debate.
Lucas gets all passionate in his self-delusion and ignorance, and spews out, later in his article:
[I]t is clear to any Bible connoisseur, even a child or a beginner in the field, that there was no notion that prayers should not be directed to God directly, as if the right thing were to go through a legion of mediators who would deliver the message to God. It takes monstrous intellectual and even moral dishonesty to deny this clairvoyant fact before our eyes. It is necessary to be something much worse than merely "spiritual blind". It's really malicious. . . . 
1 Samuel 12:17-19, 23 Is it not wheat harvest today? I will call upon the LORD, that he may send thunder and rain; and you shall know and see that your wickedness is great, which you have done in the sight of the LORD, in asking for yourselves a king." [18] So Samuel called upon the LORD, and the LORD sent thunder and rain that day; and all the people greatly feared the LORD and Samuel. [19] And all the people said to Samuel, "Pray for your servants to the LORD your God, that we may not die; for we have added to all our sins this evil, to ask for ourselves a king." . . . [23] "Moreover as for me, far be it from me [Samuel] that I should sin against the LORD by ceasing to pray for you; . . .
The prophet Samuel addressed "all Israel" (12:1), rebuking them for their wickedness and rebellion against God (as prophets do). His own prayers were so powerful because of his righteousness, that he (like the prophet Elijah) could cause it to thunder and rain. The people know that they have to ask the holiest person they know to pray to God for their sins, so that they will have the best possible chance of being forgiven of them. So "all the people" asked Samuel to "pray . . . that we may not die." Samuel adds that it would actually be a sin for him to cease to pray for them.
The entire nation of Israel were "biblical character[s]" and they asked the prophet Samuel to pray for them; therefore, they, too didn't go "straight to God" in prayer, like Lucas claimed "ALL" biblical figures did.
1 Kings 13:6 And the king said to the man of God, "Entreat now the favor of the LORD your God, and pray for me, that my hand may be restored to me." And the man of God entreated the LORD; and the king's hand was restored to him, and became as it was before.
Once again, a "man of God" (probably an unnamed prophet) had more powerful and efficacious prayers. King Jeroboam — though a wicked king like all of the kings of northern Israel — still nevertheless recognized this true principle (that many Protestants — including Lucas — seem to be strangely unaware of). Wicked or not, Jeroboam was a "biblical character" and he didn't go "straight to God" in prayer, like Lucas claimed "ALL" biblical figures did.
Job 42:8-9 "Now therefore take seven bulls and seven rams, and go to my servant Job, and offer up for yourselves a burnt offering; and my servant Job shall pray for you, for I will accept his prayer not to deal with you according to your folly; for you have not spoken of me what is right, as my servant Job has." [9] So Eli'phaz the Te'manite and Bildad the Shuhite and Zophar the Na'amathite went and did what the LORD had told them; and the LORD accepted Job's prayer.
Job's prayers had more power because he was described in the book bearing his name (in God's eyes) as "blameless". God (a pretty high authority) specifically stated that "I will accept his prayer." Eli'phaz the Te'manite and Bildad the Shuhite and Zophar the Na'amathite were "biblical character[s]" and they didn't go "straight to God" in prayer, like Lucas claimed "ALL" biblical figures did. They were expressly informed by God that His "servant" Job would and should pray for them. He didn't say (as Lucas' view would have it: "pray straight to ME so I can be merciful." 
Jeremiah 37:3 King Zedeki'ah sent Jehu'cal the son of Shelemi'ah, and Zephani'ah the priest, the son of Ma-asei'ah, to Jeremiah the prophet, saying, "Pray for us to the LORD our God."
King Zedeki'ah was a "biblical character" and he didn't go "straight to God" in prayer, like Lucas claimed "ALL" biblical figures did. Rather, he sent Jehu'cal and Zephani'ah to the holiest person he knew, Jeremiah the prophet, to pray for all of them. This was an extremely wise choice, and the way it was supposed to work, according to several later NT passages. Jeremiah later writes: "you sent me to the LORD your God, saying, 'Pray for us to the LORD our God, . . .' " (Jer 42:20).
Acts 8:24 And Simon answered, "Pray for me to the Lord, that nothing of what you have said may come upon me."
Simon was a "biblical character" and he didn't go "straight to God" in prayer, like Lucas claimed "ALL" biblical figures did. He had wits and sense enough to get holy St. Peter to pray for him.
Where do we find these "principles for effective prayer" in the Bible? We see them in plenty of places:
James 5:14-18 Is any among you sick? Let him call for the elders of the church, and let them pray over him, anointing him with oil in the name of the Lord; [15] and the prayer of faith will save the sick man, and the Lord will raise him up; and if he has committed sins, he will be forgiven. [16] Therefore confess your sins to one another, and pray for one another, that you may be healed. The prayer of a righteous man has great power in its effects. [17] Eli'jah was a man of like nature with ourselves and he prayed fervently that it might not rain, and for three years and six months it did not rain on the earth. [18] Then he prayed again and the heaven gave rain, and the earth brought forth its fruit.

Psalm 34:17 When the righteous cry for help, the LORD hears, and delivers them out of all their troubles.

John 9:31 We know that God does not listen to sinners, but if any one is a worshiper of God and does his will, God listens to him.

1 Peter 3:12 For the eyes of the Lord are upon the righteous, and his ears are open to their prayer.
1 John 3:22 and we receive from him whatever we ask, because we keep his commandments and do what pleases him.

*

1 John 5:14 And this is the confidence which we have in him, that if we ask anything according to his will he hears us.
Righteous people know God's will better than those who are not following God with a whole heart, with all their might. Therefore, their prayers are more effective. Accordingly, James 4:3 states about the opposite state of affairs: "You ask and do not receive, because you ask wrongly, to spend it on your passions."
*
Moses was another such holy person, whose prayers were very effective:
*
Exodus 32:30 On the morrow Moses said to the people, "You have sinned a great sin. And now I will go up to the LORD; perhaps I can make atonement for your sin."
*

Numbers 11:1-2 And the people complained in the hearing of the LORD about their misfortunes; and when the LORD heard it, his anger was kindled, and the fire of the LORD burned among them, and consumed some outlying parts of the camp. [2] Then the people cried to Moses; and Moses prayed to the LORD, and the fire abated.

*

Numbers 14:13, 19-20 But Moses said to the LORD, . . . [19] "Pardon the iniquity of this people, I pray thee, according to the greatness of thy steadfast love, and according as thou hast forgiven this people, from Egypt even until now." [20] Then the LORD said, "I have pardoned, according to your word;
*

Numbers 21:7-9 And the people came to Moses, and said, "We have sinned, for we have spoken against the LORD and against you; pray to the LORD, that he take away the serpents from us." So Moses prayed for the people. [8] And the LORD said to Moses, "Make a fiery serpent, and set it on a pole; and every one who is bitten, when he sees it, shall live." [9] So Moses made a bronze serpent, and set it on a pole; and if a serpent bit any man, he would look at the bronze serpent and live.
*
Why was Moses different? He was set apart; he was holy, and had a direct, profound relationship with God:
*
Exodus 33:11 . . . the LORD used to speak to Moses face to face, as a man speaks to his friend. . . .
*

Deuteronomy 34:10-11 And there has not arisen a prophet since in Israel like Moses, whom the LORD knew face to face, [11] none like him for all the signs and the wonders which the LORD sent him to do . . .
*
From this massive biblical data, we conclude, then, that it's best to "go straight to God" in prayer, unless there happens to be a person more righteous than we are in the immediate vicinity, who is willing to make the same prayer request. Then the Bible recommends that we ask them to intercede for us or any righteous cause, rather than asking God directly.
*
[A]ll the biblical characters
in the entire Bible
. . . ALL of them have always directed their prayers straight to God and
never
, I repeat, EVER to a deceased "saint" to "intercede" with God. . . . 
*
This is why in the entire New Testament there is not a single biblical character praying to the dead, as Catholics routinely do. I'll repeat: NONE. The Catholic who does this must be aware that he is deliberately acting against the authority of Scripture in this matter. In simple terms, he must be quite sure that what the Bible teaches has no value and does not guide his life.
*
Sorry to foil Lucas yet again and expose his biblical ignorance and illiteracy, but this is untrue.
*
Abraham was a deceased saint (even a real one without quotation marks around "saint"!) and he was prayed to and intercessory requests made of him, according to our Lord Jesus: Who told the story of actual events, whereby a rich man who died and went to Hades (Lk 16:22-23) asked Abraham to help his still living brothers:
Luke 16:27-31 And he said, `Then I beg you, father, to send him to my father's house, [28] for I have five brothers, so that he may warn them, lest they also come into this place of torment.' [29] But Abraham said, `They have Moses and the prophets; let them hear them.' [30] And he said, `No, father Abraham; but if some one goes to them from the dead, they will repent.' [31] He said to him, `If they do not hear Moses and the prophets, neither will they be convinced if some one should rise from the dead.'"
Note that Abraham never said, "why in the world are you asking me!? Don't you know that you always gotta go straight to God?!" If that were the case, as Lucas thinks, this certainly would have been pointed out by Jesus and Abraham. But neither showed the slightest hint that there was anything essentially improper, or improper at all about the practice. Abraham simply turned down the prayer requests, for the reasons he gave. God turns down prayers if they are not in His will (1 Jn 5:14).
*
The rich man was
a
"biblical character" and he didn't go

"straight to God"

in prayer, like Lucas claimed

"ALL"

biblical figures did. He went to the dead Abraham, contrary to Lucas' assertion that "all the biblical characters in the entire Bible . . . always directed their prayers straight to God and never, I repeat, EVER to a deceased "saint" to "intercede" with God." He reads one Bible and I read another, I guess. Or else he skipped the Gospels.
King Saul also made a prayer request regarding himself, to the prophet Samuel, after the latter had died (28:3): 
*
1 Samuel 28:15-19 Then Samuel said to Saul, "Why have you disturbed me by bringing me up?" Saul answered, "I am in great distress; for the Philistines are warring against me, and God has turned away from me and answers me no more, either by prophets or by dreams; therefore I have summoned you to tell me what I shall do." [16] And Samuel said, "Why then do you ask me, since the LORD has turned from you and become your enemy? [17] The LORD has done to you as he spoke by me; for the LORD has torn the kingdom out of your hand, and given it to your neighbor, David. [18] Because you did not obey the voice of the LORD, and did not carry out his fierce wrath against Am'alek, therefore the LORD has done this thing to you this day. [19] Moreover the LORD will give Israel also with you into the hand of the Philistines; and tomorrow you and your sons shall be with me; the LORD will give the army of Israel also into the hand of the Philistines."
Samuel answered Saul's supplication with a resounding "no!" He never rebuked him for the presumption of asking him (a mere man) about what he should do about his spiritual rebellion and his enemies. King Saul was
a
"biblical character" and he didn't go

"straight to God"

in prayer, like Lucas claimed

"ALL"

biblical figures [which include good and bad] did. He went to the dead prophet Samuel, contrary to Lucas' assertion that "all the biblical characters in the entire Bible . . . always directed their prayers straight to God and never, I repeat, EVER to a deceased "saint" to "intercede" with God."
*
How about praying to / asking the intercession of angels rather than God? Sure: the Bible directly refers to that practice, too, with not the slightest hint of condemnation or prohibition. Abraham's nephew Lot rather casually did it:
Genesis 19:15, 18-22 When morning dawned, the angels urged Lot, saying, "Arise, take your wife and your two daughters who are here, lest you be consumed in the punishment of the city.". . . [18] And Lot said to them, "Oh, no, my lords; [19] behold, your servant has found favor in your sight, and you have shown me great kindness in saving my life; but I cannot flee to the hills, lest the disaster overtake me, and I die. [20] Behold, yonder city is near enough to flee to, and it is a little one. Let me escape there — is it not a little one? — and my life will be saved!" [21] He said to him, "Behold, I grant you this favor also, that I will not overthrow the city of which you have spoken. [22] Make haste, escape there; for I can do nothing till you arrive there." Therefore the name of the city was called Zo'ar.
Keil and Delitzsch Biblical Commentary on the Old Testament wrote about this passage:
[T]here is nothing to indicate that Jehovah suddenly joined the angels. The only supposition that remains, therefore, is that Lot recognised in the two angels a manifestation of God, and so addressed them (Genesis 19:18) as Adonai (my Lord), and that the angel who spoke addressed him as the messenger of Jehovah in the name of God, without its following from this, that Jehovah was present in the two angels. [the angels distinguish themselves from God in Genesis 19:13 above]
Jamieson-Fausset-Brown Bible Commentary states: "His request was granted him, the prayer of faith availed . . ."
Let's now get back to some more of Lucas' supposedly unanswerable arguments . . .
I just went to Psalm 91 and found that until then the psalmist addresses God directly instead of passing through a pantheon of "saints". 
Yep. We can go to God directly anytime we like. He is that sort of loving Father. Nothing in Catholicism is against that. We simply note that there are times when a person holier than us is in the area, and that when that happens, we should ask them to pray for us rather than go directly to God. And we know that this was God's express will, according to the collected biblical data above. Or we can ask the dead Abraham or the dead Samuel and any other saint to pray for us, or an angel, as the Bible also teaches and affirms. It's trusting God (Ps 91:2) to do what He recommends for our good.
Note that the psalmist addresses God directly and says [in Psalm 91], "Thou art my refuge and my fortress, my God, in whom I trust ." 
Amen! That must be the attitude of all Christians.
It is to God, and not to a pantheon of "saints," that the psalmist appeals to at all times.
Jesus (Who is God, not merely a king like David) taught that we can pray to Abraham.
Then God himself speaks in the first person and says that "he will cry to ME and I will give him the answer",
Many times this will be the case: direct, personal prayer to God, in relationship with Him. It's a wonderful thing.
and not to cry out to holy So-and-so that he will intercede there in Heaven and only then will the answer come.
Like when Lot prayed to the angel and received help and an answer?
There was no bureaucracy: the whole process was done directly with God, in an open and direct link between the two parties, without interceptors or mediators.
Sometimes that is the case, sometimes it isn't, and God wills and chooses to involved other human beings or angels in the process. He set up this system: not the Catholic Church.
It is so throughout the entire Old Testament. When Hannah was in affliction of spirit and needed a son, she "wept much and prayed to the Lord " (1 Samuel 1:10), . . . 
We can find prayer directly to God throughout the Old Testament. We also find (as I did and posted above) the practice of asking holy people to pray. It's not "either/or"; it's "both/and." Lucas' carefully chosen passages don't contradict Catholicism at all: not in the slightest. We totally affirm them as he does. But he ignores our "Catholic verses" (including one that described the entire nation of Israel!) because they go against his own man-made traditions.
Lucas provides several more such examples (indeed, he claims "thousands of other examples"), which are perfectly irrelevant as to the question of whether or not this is always the case with prayer. I have proven that it is not always the case. So fifteen examples (or "thousands") of direct prayer to God accomplish nothing at all against Catholic beliefs. They simply reiterate what any informed Catholic already knows and rejoices in.
Jesus also did not say that he was "a" path to God and that the "saints" are the "shortcuts", . . . but rather that he is the path, and that "no one comes to the Father but through me" (John 14:6).
Then why did He endorse the practice of the rich man petitioning Abraham in prayer, without rebuke? God wasn't even mentioned in His story of Lazarus and the rich man in Hades. Or is Jesus a liar, too, like we Catholics supposedly are? Will He be the next to go, because He miserably failed Protestant seminary and doesn't check all the right boxes of Protestant man-made tradition?
Paul also did not say that Jesus was "a" mediator and that there were other mediators and mediators, but that "there is one God and one mediator between God and men, Christ Jesus" (1 Tim. 2:5). He reiterated to the Ephesians that "through him [Jesus] both we and you have access to the Father by one Spirit" (Eph 2:18). Nothing, absolutely nothing about deceased "saints" or "saints" is even mentioned.
He meant in both these passages that there was one absolutely unique Savior and Redeemer: Our Glorious Lord Jesus. But other essentially secondary mediators (ambassadors, stewards, etc.), whom God chose to use? Of course he taught that, because he regarded himself and others like Timothy (and indeed all Christian evangelists and apologists) as members of this group of "mini-mediators". In both Ephesians and 1 Timothy (mentioned above), we find this notion also. Lucas ignores or is ignorant of them. I'm not, because I accept all of biblical revelation:
1 Corinthians 1:21 . . . it pleased God through the folly of what we preach to save those who believe.

1 Corinthians 3:5 What then is Apol'los? What is Paul? Servants through whom you believed, as the Lord assigned to each.

1 Corinthians 9:22 I have become all things to all men, that I might by all means save some.

2 Corinthians 1:6 If we are afflicted, it is for your comfort and salvation; . . .

2 Corinthians 5:18-20 All this is from God, who through Christ reconciled us to himself and gave us the ministry of reconciliation; [19] that is, in Christ God was reconciling the world to himself, not counting their trespasses against them, and entrusting to us the message of reconciliation. [20] So we are ambassadors for Christ, God making his appeal through us. We beseech you on behalf of Christ, be reconciled to God.

Ephesians 3:2 assuming that you have heard of the stewardship of God's grace that was given to me for you . . .

1 Timothy 4:16 Take heed to yourself and to your teaching: hold to that, for by so doing you will save both yourself and your hearers.

2 Timothy 2:10 Therefore I endure everything for the sake of the elect, that they also may obtain salvation in Christ Jesus with its eternal glory.
That is the reason why we pray to the Father in the name of Jesus and not in the name of Mary or some saint. Christ himself said that "whatever you ask in my name, I will do" (John 14:14).

He didn't forbid us from asking holier people than ourselves to go to God for us.
He didn't say anything about praying to the "saints" so he could do something, nor that it took anything more than prayer on his behalf to get the request done.
What does Lucas call His endorsement of prayers to Abraham (Luke 16) then? If he ever is willing to counter-reply to any of my papers, we can hear some of these answers. I, for one, am extremely curious to hear them.
One must be either a brute Bible ignoramus or completely dishonest to go so far as to claim that it is lawful in the light of Scripture for us to pray to anyone other than the Lord.
This is why I said that Jesus would certainly fail in a Protestant seminary, because He was so stupid as to tell (and endorse) a story about the rich man in Hades praying to Abraham to help his brothers. When Jesus is on your side of a debate and your opponent is in effect calling Him "a brute Bible ignoramus" and "completely dishonest"; then you are in a great place. That's where I wanna be: with my Lord Jesus: fully accepting all that He taught and passed down to His Church.
Lot prayed (successfully) to an angel, which is recorded in Genesis, written (or oral traditions collected by) Moses.
This would not only be an insult to the Word of God, but a testament to the fact that all the biblical characters throughout history – from Moses, through Mary and all the apostles, and, why not, to the Lord Jesus himself – prayed wrong all the time.
Man, Lucas is making a real ass of himself in this piece, and openly blaspheming in a hideous, outrageous way. I truly feel sorry for him. It's mostly ignorance. But I think his reputation as any kind of allegedly profound and unanswerable apologist will be in tatters after this examination. I just got through showing how both Jesus and Moses endorsed these practices. This is Lucas' chance to at least read and learn how he is wrong, whether or not he exhibits his usual cowardice in not replying.
I think it's more likely that Mt. Vesuvius will erupt in the next week than that Lucas will reply to this paper. How pathetic, and what a pity that one who is a consistent blowhard, sophist, and sort of a "bully" against Catholics is an absolute trembling coward when roundly refuted from Scripture, history, and logic. But also how appropriate and what "poetic justice" . . .
According to this insane logic, the one who finally revealed the true "correct way" to pray was the Roman Catholic institution, which erased the Bible and ignored all the prophets, apostles and sacred writers to invent a new and magical formula . . . they completely ignore the Bible and begin to philosophize with sophistic reasoning and circus juggling.
Right. Well, I am one of those Catholics, and I'm perfectly willing to be corrected from the Bible, where I am wrong. Have at it! Oh, I momentarily forgot that Lucas always runs from every challenge I send him . . . So how can I learn the truth and escape hell without his sublimely wise aid (that he never offers me)?
it is well known that the main purpose of the Roman Catholic organization is to obstruct and prevent at all costs the Christian's direct communion with God, through mechanical rituals and a rickety theology.
Is that so? Funny I've never noticed it in 32 years . . .
This is not only in the context of prayer, in which they are induced to address already dead entities that cannot even hear, let alone attend to anyone (thus preventing the prayer from being made to God and having effectiveness), 
Lucas believes in the unbiblical heresy of soul sleep, which I have refuted elsewhere. John Calvin wrote one of the best historic refutations of it.
but even in confession of sins they need to go through the priest first instead of asking God for forgiveness directly as the Bible teaches . . . again with the intention of obstructing contact with the divine. The result is sins forgiven by a priest and not by God, and prayers offered to dead people and not to God – whatever the devil wants.
As with prayer, one can go directly to God to confess non-mortal sins. But God set up (and indicated in the Bible) confession to a priest as His representative as well.
It goes without saying that in the realm of biblical reading, the believer is also tied up and is obliged to accept the official papal interpretation, because a clear and simple reading would take him far, far away from Rome.
Yeah: the Catholic Church so controls the Bible-reading of her members that there are all of seven (maybe nine) passages that Catholics are required to interpret in one way. Sounds like a real tyranny to me!
After the Reformation, God is no longer a distant and angry God who only listens to you if you talk to other people first, but a loving and gracious Father who always awaits you with open arms and ready.
"He" never was this stupid caricature within Catholicism. He is the loving, merciful, but also just God of the Bible.
He is no longer a robot who manipulates himself through the amount of memorized and mechanically repeated prayers, but a personal and present being who cares about us in a real relationship between father and son,
"Personal Relationship with Jesus": Good Catholic Phrase? and Practice? [8-15-15]
"Personal Relationship" vs. "Join the One Church"? [2-3-16]
"Personal Relationship with Jesus" — A Catholic Concept? [National Catholic Register, 2-19-18]
Biblical Evidence: Personal Relationship with Jesus [2013; expanded on 1-18-19]
Is "Religion" Against "Relationship" in Scripture? [5-31-21]
and who wants spontaneous prayers that come from the most intimate part of the heart.
Fictional Dialogue: "Vain Repetition" & Liturgy [1995]
Biblical Evidence: Formal Prayer Isn't "Vain Repetition" [2009]
"Vain Repetition": Jesus Shows What it's Not (Did Jesus Condemn All Formal and/or Repetitious Prayers: Like the Rosary and the Mass?) [7-22-10]
Informal Worship vs. Formal Catholic Liturgy [3-4-13]
Bible on Wholehearted Formal Worship [6-4-07; revised and expanded 1-22-16]
The Rosary: "Vain Repetition" or Biblical Devotion? [5-24-16]
Is the Rosary Christ-Centered? [5-25-16]
Ritualistic, Formal Worship is a Good and Biblical Practice [National Catholic Register, 12-4-16]
The Rosary: 'Vain Repetition' or Biblical Prayer? [National Catholic Register, 3-16-18]
C.S. Lewis vs. the Bible & Newman Re "Religion" [8-19-22]
***
Practical Matters: Perhaps some of my 4,000+ free online articles (the most comprehensive "one-stop" Catholic apologetics site) or fifty books have helped you (by God's grace) to decide to become Catholic or to return to the Church, or better understand some doctrines and why we believe them.
Or you may believe my work is worthy to support for the purpose of apologetics and evangelism in general. If so, please seriously consider a much-needed financial contribution. I'm always in need of more funds: especially monthly support. "The laborer is worthy of his wages" (1 Tim 5:18, NKJV). 1 December 2021 was my 20th anniversary as a full-time Catholic apologist, and February 2022 marked the 25th anniversary of my blog.
PayPal donations are the easiest: just send to my email address: apologistdave@gmail.com. You'll see the term "Catholic Used Book Service", which is my old side-business. To learn about the different methods of contributing, including 100% tax deduction, etc., see my page: About Catholic Apologist Dave Armstrong / Donation Information. Thanks a million from the bottom of my heart!
***
Photo credit: Elijah Resuscitating the Son of the Widow of Zarephath (detail), 1819, by Louise Hersent-Mauduit (1784-1862) [public domain / Wikimedia Commons]
***
Summary: Brazilian Protestant apologist Lucas Banzoli's outrageous, blasphemous rant about praying straight to God is decisively refuted at every turn with tons of Scripture.