+ Legitimate Biblical & Spiritual Reasons for His Not Directly Answering Particularly Accusatory, Ill-Willed, & Wrongminded Critics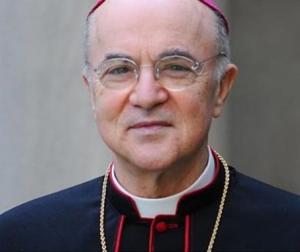 If we've heard it once, we've heard it a thousand times; something along the lines of: "the pope must answer the five dubia [questions concerning doctrine] that have been put to him, and if he doesn't, he is encouraging severe doctrinal confusion and/or [in the eyes of his severest critics], heresy." This has been a key mantra and "slogan" among many such unfortunate polemical attacks against this pope.
First, let me happily note that even strong critics of many aspects of this papacy and Pope Francis himself (like Ed Feser and Phil Lawler) have strongly maintained that he is not a heretic, and that continuing to claim that he is, isn't helping things at all.  Secondly, it may surprise some readers to know that I myself have argued that it would be a good thing for him to answer the dubia, in the pages of National Catholic Register in September 2017.
To that extent I have some common ground with the pope's relentless critics (which is always good to find). But I was approaching it as a general proposition, along the lines of, "is it better to clarify and further explain theological or liturgical issues when questions are directed towards one?" As an apologist myself, I think the answer — again, broadly speaking — is yes, and this is how I almost always act when asked questions.
Having granted and argued that, nevertheless, it's a different question to consider whether a pope must answer all such questions, and, specifically, that he must do so when most or all of the ones asking the question are accusatory, ill-willed, or wrongminded in their questioning. And, as with all general propositions or proverbial-type expressions, there can be — and almost always are — exceptions to the rule.
There are two ways to approach this question, in defense of the Holy Father. The first is to contend and document that he has already answered the substance of the dubia in his teachings. The second is to appeal to legitimate biblical and spiritual reasons for not directly answering the particular critics in play in the present instance. I reiterate that the Holy Father is not obligated to reply to any particular person about anything, if he deems it imprudent or unnecessary to do so. Even most (if not almost all) of his critics grant this last point, so I won't pursue it further.
It's also interesting to note that Pope Benedict XVI directly answered the dubia after he was pope, hence showing that he would have done so while he was pope. But it doesn't follow that any and every other pope must also do the same. He deemed it helpful and prudent to do so, but Pope Francis has taken a different course. People can differ as to the relative wisdom of each approach (given the choice I would prefer Pope Benedict's approach), but they can't demand that every pope must act as they prefer. In any event, I shall contend that Pope Francis has made the same five answers as Pope Benedict in various places in his magisterial writings. So there is no theological disagreement between the two popes, as is often wrongly imagined.
Moreover, if indeed the traditionalists and reactionaries and other pope-critics, papal nitpickers, or pope-bashers, who keep endlessly carping about the dubia would have been satisfied had they received an answer, then the reply to the dubia provided by Pope Emeritus Benedict XVI, their darling (until he retired, at which point many of these folks turned on him), — which was identical to the answers provided by Pope Francis in his own writings, including Amoris itself –, should have put the matter to rest. But of course it didn't. And it didn't because of factors having to do with the critics' larger goals, examined at length by Dr. Pedro Gabriel, which can be seen further below in this article.
And they also should have been satisfied by the clarifications made by Cardinal Müller before the dubia were even published, since the request was sent to him, as well as to the pope. But again, they weren't, and this was perfectly predictable. They kept on asking and asking that the pope directly reply (and if he doesn't, they immediately conclude that he is somehow negligent, or has "suspended the magisterium": which comes from a distortion of St. John Henry Cardinal Newman's teaching), as they do to this day. For the reasons why this was predictable and well-nigh inevitable, read Dr. Gabriel's insightful comments below. The "never-satisfied" spirit of the inveterate pope-critics brings to mind the Bible verse, "You ask and do not receive, because you ask wrongly . . ." (James 4:3; KJV renders it, "ye ask amiss.").
The argument that Pope Francis has already answered the dubia in his teachings has been made by Catholic theologian (of impeccable orthodoxy), Dr. Robert Fastiggi:
Responding to the Five Dubia from Amoris Laetitia Itself (Dr. Robert Fastiggi, Vatican Insider / La Stampa, 3-9-18)
Pope Francis Did Answer the Dubia (Dr. Robert Fastiggi) (It Was Also Answered [with the Same Answers] by Pope Emeritus Benedict XVI in 2019) [9-27-21]
Moreover, many have argued that Pope Francis' Apostolic Exhortation, Amoris Laetitia (which is at the center of this controversy) is completely orthodox and in line with the thinking of Pope Benedict XVI and Pope St. John Paul II. In effect this also provides an answer to those who want to get replies to the five dubia:
Pope Francis's New Document on Marriage: 12 Things to Know and Share (Jimmy Akin, National Catholic Register, 4-8-16)
Interpreting Amoris Laetitia 'through the lens of Catholic tradition' (Andrea Gagliarducci, Catholic News Agency, 4-8-16)
First Thoughts on "Amoris Laetitia" (Bishop Robert Barron, Aleteia, 4-8-16)
"True Innovations but Not Ruptures": Cardinal Christoph Schönborn Presents "Amoris Laetitia" (Diane Montagna, Aleteia, 4-8-16)
Amoris Laetitia and the Progressive Pope Myth (Anthony S. Layne, Catholic Stand, 4-23-16)
Cardinal Müller: Magisterium on Remarried Divorcees Unchanged by Amoris Laetitia [cites precedent in both Pope St. John Paul II and Pope Benedict XVI] (Edward Pentin, National Catholic Register, 5-4-16)
Cardinal Müller: Amoris Laetitia is in line with previous teaching on Communion (Catholic Herald, 5-4-16)
Pope okays Argentine doc on Communion for divorced and remarried (Inés San Martín, Crux, 9-12-16)
What Pope Francis said about Communion for the divorced-and-remarried (Catholic News Agency, 9-13-16)
Not heretical: Pope Francis' approval of the Argentine bishops' policy on invalid marriages (Dr. Jeff Mirus, Catholic Culture, 9-15-16)
Amoris Laetitia Has Already Been Clarified Many Times, Including by High-Ranking Cardinals (Dave Armstrong, Biblical Evidence for Catholicism) [11-16-16]
Amoris Laetitia – An Apologia for its Orthodoxy (Scott Smith, Reduced Culpability, 1-19-17)
Does Amoris Laetitia 303 Really Undermine Catholic Moral Teaching? (Robert Fastiggi & Dawn Eden Goldstein, La Stampa / Vatican Insider, 9-26-17)
The document against the Pope's "heresies": it happened to Wojtyla too (Andrea Tornielli, La Stampa / Vatican Insider, 9-27-17)
Dr. Robert Fastiggi Defends Amoris Laetitia Against Critics (hosted at Biblical Evidence for Catholicism, 10-3-17)
Defending Pope Francis (Amoris Laetitia) [+ Part Two] (Tim Staples, unknown date)
Critics of Amoris laetitia ignore Ratzinger's rules for faithful theological discourse (Robert Fastiggi & Dawn Eden Goldstein,  La Stampa / Vatican Insider, 10-4-17)
Dr. Fastiggi Replies to Dr. Brugger Regarding Amoris Laetitia (hosted at Biblical Evidence for Catholicism, 10-12-17)
Recent Comments of Pope Francis Should Help to Quiet Papal Critics (Robert Fastiggi, La Stampa / Vatican Insider, 11-28-17)
Pastoral Charity is the Key to Pope Francis's Endorsement of the Buenos Aires Bishops' Document (Robert Fastiggi, La Stampa / Vatican Insider, 11-28-17)
Dr. Fastiggi on Amoris Laetitia, Pope Francis, & Aquinas (Dr. Robert Fastiggi & Dave Armstrong; hosted on Biblical Evidence for Catholicism, 2-1-21)
*
*
*
*
The five dubia were sent to the pope and also to Cardinal Gerhard Müller, then the prefect of the Congregation for the Doctrine of the Faith, on 19 September 2016. As we see in the links provided above [one / two], Cardinal Müller had already clarified the orthodoxy of Amoris Laetitia and addressed the same sorts of questions that the dubia asked, in May 2016, four months before the dubia were presented. Cardinal Christoph Schönborn had also done so, a month before that.
The Congregation for the Doctrine of the Faith was Pope Benedict XVI's office before becoming pope. This congregation was founded in order to defend the church from heresy, and is the body responsible for promulgating and defending Catholic doctrine. When the former Joseph Cardinal Ratzinger clarified things in that office, it was always quite sufficient for the more "traditional" folks in the Church, concerned about questions of orthodoxy and liturgy.
So why wasn't it sufficient when Cardinal Müller confirmed the orthodoxy of Amoris Laetitia? Pope Francis is absolutely justified in thinking that the document's orthodoxy (and his) have been sufficiently clarified by the Cardinal tasked with doing that very thing. In other words, the dubia were already answered, and he didn't need to add anything to what had already been stated.  See more specific details about the defenses of Cardinals Müller and Schönborn.
*
*