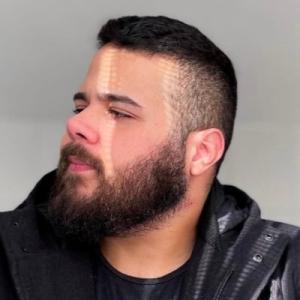 ***
Brazilian Protestant 
Juan Roberto de Oliveira
 is the author of the book, 
Nenhum Caminho Leva a Roma: O pecurso até o protestantismo
 [
No Road Leads to Rome: The Path to Protestantism
]. It has no date or publisher listed. But it was "recently released." He's a
"law graduate"
and is 
active on Twitter
 (now "X") and, especially, 
Instagram
. When I informed Juan of my replies, he quickly wrote on Twitter: 
"I'll be rebutting your rebuttals." 
I wish him all the best in that endeavor. If anyone discovers that he has ever answered any of my critiques, please let me know.
*
His words will be in 
blue
. Translations from the Portugese of his book will be made with Google Translate (with an occasional additional modification). I will use RSV for Bible translations.
*
*
In light of this new information, this will be my last critique. It's a shame, because I was enjoying myself so much, and I felt that I came up with some fresh arguments, but this book deserves no further response. It was already a very weak, poor volume (desperately in need of an editor), even if these factors weren't in play. What I have written thus far has, in my opinion, value in and of itself, as a ten-part Catholic apologetics "course." So it wasn't a waste of time at all. But no more. I'm only interested in responding to serious, adequately researched, honest apologetics.
*
*****
Alphonsus de Liguori['s] . . . most famous book, The Glories of Mary, reflects his deep idolatry of Mary and her role in the Catholic faith. "You are omnipotent, O mother of God, to save sinners; you do not need any recommendation from God, for you are the mother of true life." Alphonsus de Liguori calls Mary omnipotent, an attribute that is only God's. He also says that only through Mary's intercession do we obtain forgiveness, contrary to the entire gospel of Jesus Christ. (p. 15)
By believing that the "saints" or Mary have the ability to intercede from heaven, Catholics are automatically stating that they are omniscient and omnipresent. Because it's only possible to hear the prayers of millions of people if these saints are omniscient and omnipresent. We know that only God/Jesus has such attributes; not even angels have this power. If a Catholic argues that God allows such saints to have this capacity, it's the same thing as saying that God is delegating his unique power, and it's the same thing as asking God to stop being God. It's as if God couldn't do it alone and needed help. (p. 20)
As for God's delegating tasks to His saints, who cooperate with Him and work together with Him as (infinitely inferior, but still partnering) co-laborers, see the many examples of this detailed in my Reply #3 to Juan.
I've written three articles about St. Alphonsus' book, which is perhaps the anti-Catholics' favorite Catholic book of all:
St. Alphonsus de Liguori: Mary-Worshiper & Idolater? [8-9-02]
Catholics Think Mary is "Co-Creator"? (vs. T.F. Kauffman) (Refuting a Distortion of What St. Alphonsus de Liguori Actually Teaches in The Glories of Mary) [7-17-23]
Mary, Not Jesus, is the Catholic "Savior"? (Response to More Misrepresentation of St. Alphonsus de Liguori's Book, The Glories of Mary) [7-21-23]
Their tactics are a classic, playbook example of citing words out of context and neglecting the overall thought of a writer. One must always examine the context to determine exactly what the author is trying to communicate. And now I shall do so:
[A]lthough Mary, now in heaven, can no longer command her Son, nevertheless her prayers are always the prayers of a Mother, and consequently most powerful to obtain whatever she asks . . . "For thy protection is omnipotent, O Mary," says Cosmas of Jerusalem . . . Richard of St. Laurence; . . . " . . . a mother is made omnipotent by an omnipotent son." . . . Since the Mother, then, should have the same power as the Son, rightly has Jesus, who is omnipotent, made Mary also omnipotent; though, of course, it is always true that where the Son is omnipotent by nature, the Mother is only so by grace . . . Mary, then, is called omnipotent in the sense in which it can be understood of a creature who is incapable of a divine attribute. She is omnipotent, because by her prayers she obtains whatever she wills. (The Glories of Mary, edited by Rev. Eugene Grimm, Two Volumes in One, Fourth Reprint Revised, Brooklyn: Redemptorist Fathers, 1931,  180-182)
First of all, many are unaware that the word omnipotent has more than the usual meaning attributed to it (God having all power that is logically possible to have). Hence, Dictionary . com defines it as:
adjective
almighty or infinite in power, as God.

having very great or unlimited authority or power. [my italics]
Likewise, the British Dictionary: "having very great or unlimited power." [my italics]
The notion of creatures being granted a measure, great or small, of God's "power" is completely harmonious with the biblical outlook:
. . . that the power of Christ may rest upon me. (1 Corinthians 12:9)
. . . we shall live with him by the power of God. (1 Corinthians 13:4)
. . . by the power of the Holy Spirit you may abound in hope. (Romans 15:13)
that your faith might not rest in the wisdom of men but in the power of God. (1 Corinthians 2:5)
. . . my spirit is present, with the power of our Lord Jesus. (1 Corinthians 5:4)
Now to him who by the power at work within us is able to do far more abundantly than all that we ask or think, (Ephesians 3:20)
Finally, be strong in the Lord and in the strength of his might. (Ephesians 6:10; cf. Ps 68:35)
who by God's power are guarded through faith for a salvation ready to be revealed in the last time. (1 Peter 1:5)
He who conquers and who keeps my works until the end, I will give him power over the nations. (Revelation 2:26)
And so this is what St. Alphonsus is maintaining about Mary (albeit to an extraordinary degree). "Very great" power granted entirely by God's will is not unbiblical at all. God can do whatever He wants. Moreover, the notion of an exceedingly powerful human intercessor is entirely, explicitly biblical:
James 5:16-18 . . . The prayer of a righteous man has great power in its effects. [17] Eli'jah was a man of like nature with ourselves and he prayed fervently that it might not rain, and for three years and six months it did not rain on the earth. [18] Then he prayed again and the heaven gave rain, and the earth brought forth its fruit. (cf. 1 Kgs 17:1)
Anyone can go directly to God in prayer at any time. I want to make that crystal clear, and the Catholic Church teaches that. But they can also choose to wisely ask a person holier than themselves to make a prayer request of God, because "The prayer of a righteous man has great power in its effects" (Jas 5:16), and "the eyes of the Lord are upon the righteous, and his ears are open to their prayer" (1 Pet 3:12), and "When the righteous cry for help, the LORD hears" (Ps 34:17). God told Abimelech that Abraham would pray for him, so he could live, "for" Abraham was "a prophet" (Gen 20:6-7).
*
"All Israel" (1 Sam 12:1) "said to Samuel [the prophet], 'Pray for your servants to the LORD your God, that we may not die'. . ." (1 Sam 12:19). God told Job's "friends": "my servant Job shall pray for you, for I will accept his prayer not to deal with you according to your folly" (Job 42:8). Why did God listen to Job's prayers? It's because God Himself stated that "there is none like" Job "on the earth, a blameless and upright man, who fears God and turns away from evil" (Job 1:8). King Zedekiah asked the holy prophet Jeremiah to pray for him and the country (Jer 37:3).
*
If we go to a more righteous or holy person and ask them to pray for x, then x is far more likely to happen than if we go to God directly (because we are less righteous). Therefore, it's more "efficient" and "better" to do this in these instances rather than go directly to God. Righteous people know God's will better than those who are not following God with a whole heart, with all their might. Therefore, their prayers are more effective. It's best to "go straight to God" in prayer, unless there happens to be a person more righteous than we are in the immediate vicinity, who is willing to make the same prayer request. Then the Bible recommends that we ask them to intercede, rather than asking God directly. I didn't claim this; the Catholic Church didn't invent it. It's in the Bible. If someone wants to be biblical, it would include this practice.
*
*
Catholics believe with regard to Mary, then, that God willed her to be massively involved in intercession and prayer, and that her prayers are very powerful, according to the principles of James 5:16-18 and many other passages. None of this is impossible or contrary to biblical teaching. All of the passages in St. Alphonsus that Protestants find so outrageous can be easily understood in light of the above explanations and clarifications.
*
But what about St. Alphonsus' statements regarding Mary being involved even in the
salvation
of souls? Is that not idolatry and blasphemy and does it not raise Mary to the level of God? No. It's not a biblical "problem" at all.
Many
people are described in that way:
Psalm 51:13 Then I will teach transgressors thy ways, and sinners will return to thee.

Acts 2:38-41 And Peter said to them, "Repent, and be baptized every one of you in the name of Jesus Christ for the forgiveness of your sins; and you shall receive the gift of the Holy Spirit. [39] For the promise is to you and to your children and to all that are far off, every one whom the Lord our God calls to him." [40] And he testified with many other words and exhorted them, saying, "Save yourselves from this crooked generation." [41] So those who received his word were baptized, and there were added that day about three thousand souls.

Acts 11:12-14 And the Spirit told me to go with them, making no distinction. . . . [13] And he told us how he had seen the angel standing in his house and saying, `Send to Joppa and bring Simon called Peter; [14] he will declare to you a message by which you will be saved, you and all your household.'

Romans 11:13-14 Now I am speaking to you Gentiles. Inasmuch then as I am an apostle to the Gentiles, I magnify my ministry [14] in order to make my fellow Jews jealous, and thus save some of them.

1 Corinthians 1:21 For since, in the wisdom of God, the world did not know God through wisdom, it pleased God through the folly of what we preach to save those who believe.

1 Corinthians 3:5 What then is Apol'los? What is Paul? Servants through whom you believed, as the Lord assigned to each.

1 Corinthians 7:16 Wife, how do you know whether you will save your husband? Husband, how do you know whether you will save your wife?

1 Corinthians 9:22 I have become all things to all men, that I might by all means save some.

2 Corinthians 1:6 If we are afflicted, it is for your comfort and salvation; . . .

1 Timothy 4:16 Take heed to yourself and to your teaching: hold to that, for by so doing you will save both yourself and your hearers.

2 Timothy 2:10 Therefore I endure everything for the sake of the elect, that they also may obtain salvation in Christ Jesus with its eternal glory.

James 5:15 And the prayer of faith shall save the sick, and the Lord shall raise him up; and if he have committed sins, they shall be forgiven him.

James 5:19-20 My brethren, if any one among you wanders from the truth and some one brings him back, [20] let him know that whoever brings back a sinner from the error of his way will save his soul from death and will cover a multitude of sins.

1 Peter 3:1 Likewise you wives, be submissive to your husbands, so that some, though they do not obey the word, may be won without a word by the behavior of their wives
The Bible teaches (at least 17 times) that we are fellow workers with God, and that we also help in spreading His grace (2 Cor 4:15; Eph 3:2; 4:29; 1 Pet 4:10). St. Paul is so gung-ho on the notion of his distributing grace to folks, that he mentions this at the beginning of practically every epistle that he wrote. When Paul and others use the common greeting of "grace to you" (e.g., Rom 1:7; 1 Cor 1:3; 2 Cor 1:2; Gal 1:3; Eph 1:2; Phil 1:2; Col 1:2; 1 Thess 1:1; 2 Thess 1:2; Phlm 1:3; Rev 1:4) it is in the sense of "may God give you more grace."
St. Paul is stating that he hopes and prays that his readers will receive more grace from God, as in the sense of 2 Peter 3:18; Ephesians 4:7; James 4:6; 1 Peter 1:2; 2 Peter 1:2, etc. And in so doing he is acting, again, as a sort of "mini-mediator." Jesus is ultimately the mediator of grace. It all comes through Him. But He also clearly uses human beings to distribute the grace, allowing others to attain salvation, as these passages establish beyond any doubt.
God even chooses to share His glory with us: His creatures, as I have shown in many Bible passages.
It is worth highlighting the work of another saint canonized by the Catholic Church: St. Louis de Montfort. In one of his works, he highlights: "…irrefutably, devotion to the most holy virgin is necessary for salvation." (p. 16)
See the above, and I have addressed his work and massive anti-Catholic misunderstanding and misinterpretation of it, too:
Was St. Louis de Montfort a Blasphemous Mariolater? (cf. abridged, National Catholic Register version) [2009]
Now, we know very well that the only one who is capable of freeing someone from hell is Jesus Christ himself. (p. 17)
Ultimately, yes, of course. He is our Lord and Savior and Redeemer and God the Son. But we participate in the salvation of souls, as shown. When St. Paul refers to his having helped "save" someone or assist in their "salvation" (Rom 11:14; 1 Cor 1:21; 9:22; 2 Cor 1:6; 2 Tim 2:10 he is saying that he participated in saving them from hell, too. To help someone go to heaven is at the same time preventing them from ending up in hell. James even goes so far as to dramatically state: "whoever brings back a sinner from the error of his way will save his soul from death" (Jas 5:20).
Catholics didn't invent any of this. It's all in the Bible. And our beliefs about Mary contradict nothing in the Bible.
*
***
*
*
Or you may believe my work is worthy to support for the purpose of apologetics and evangelism in general. If so, please seriously consider a much-needed financial contribution. I'm always in need of more funds: especially 
monthly
 support. "The laborer is worthy of his wages" (1 Tim 5:18, NKJV). 1 December 2021 was my 20th anniversary as a 
full-time Catholic apologist
, and February 2022 marked the 25th anniversary of my blog.
*
*
***
*
Summary: Is St. Alphonsus' book, "The Glories of Mary" full of idolatry? No! Its statements are habitually cited out of context & are in complete harmony with Scripture.