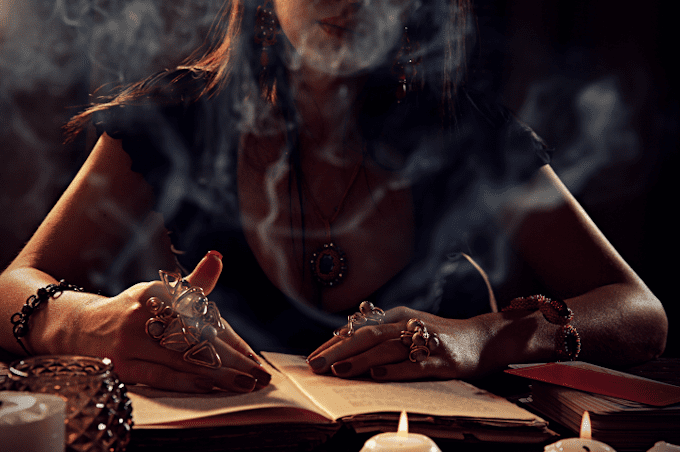 Halfway through this year I knew that this was going to be a difficult list. Despite reading less books than previous years while finishing up my book Psychic Witch, 2019 was an amazing year for witchy books. There were so many great and diverse books written this year that I really struggled with having a top ten list as I did in 2018. I ended up having to narrow it down to my top twenty favorite books published this year. I really have a feeling that 2020 is doing to be even more difficult by looking at books that are planned to be release.
The criteria for this list was the same as my Favorite Witchy Books of 2018. I read a lot of books on the topics of magick,paganism, occultism, witchcraft, and spirituality. Out of all the books I read, I review about a quarter of them. I review the ones that I like the most and think will benefit other seekers as well as seasoned practitioners. 2019 had a lot of great books released and I decided to make a list sharing my top 10 favorite books of the year. Though I've read a lot of books released before 2019 this year, my criteria was that the book was officially released on 2019 to make this list. I'm sure there's also a lot of great books that were released that I haven't gotten my hands on yet or a chance to read it. However, these are the ten witchy books that were released in 2019 that I enjoyed the most and think others will as well.
---
Reclaim Control of Your Magic and Your Life Transcend Your Limitations and Enter the Pyramid of Light and the Labyrinth of Darkness Devin Hunter, author of groundbreaking works The Witch's Book of Power and The Witch's Book of Spirits, makes a powerful statement on how you can deepen your Witch Power and further develop your relationships with familiars, guides, spirits, and gods. The Witch's Book of Mysteries invites you to embark on a pivotal journey designed to help break you free of the illusory cultural energies that hold you back from true magical vitality.
With spells and rituals drawn from the author's own book of shadows, this book explores energetic self-orientation, the Witch's Eye, and the Witch's Tree―techniques that will support and embolden you on your quest to achieve personal gnosis. Learn the extraordinary practices of the Witch's Dream and the Witch's Sabbat, and initiate into the mysteries of the Cosmic Grigori, primordial guardians of space, time, matter, energy, and quintessence. Ultimately, the path of the witch takes you to the six gates of the Labyrinth of Diana. Through these gates, the authentic nature of the soul is found and God Herself is revealed.
---
Raven Grimassi is among the pioneering authors of the modern witchcraft renaissance. In What We Knew in the Night, he presents a cohesive and complete system of witchcraft based on traditional sources. The author's premise is that, beginning in the 1980s, with the rise of modern metaphysical publishing, authors began presenting very personal witchcraft practices. In the process, traditional and formerly well-established practices fell into obscurity, which potentially lead to confusion.
What We Knew in the Night uncovers and clarifies those buried gems for a new generation, assembling and integrating key components of witchcraft, past and present. Grimassi lays out key mystical and practical foundations of witchcraft and restores their important role.
Sharing lessons and advice from his own almost 50 years of personal study and practice, Grimassi explores what he describes as the "heart of the old rites." He also offers practical instructions and a clear 5-step process of empowerment―one chapter for each step ―for anyone who wants to walk the path of witchcraft
---
In this practical guide to working with the stones of the Goddess, Nicholas Pearson explores more than 100 gemstones and crystals strongly connected with the energies of the Divine Feminine, including old favorites like amazonite, amethyst, geodes, and carnelian (also known as the blood of Isis), alongside newer and more unusual stones such as sakura ishi, yeh ming zhu, and Lemurian seed crystals. He details each stone's spiritual and healing properties, astrological and elemental correspondences, Goddess archetypes and lore, magickal uses, and the aspects of the Divine Feminine it embodies. Providing an overview of major Goddesses from around the world, he reveals how Goddess traditions and myths have incorporated stones throughout history.
Guiding you through the basics of crystal work, including cleansing and programming, the author offers step-by-step instructions for Goddess-centered magickal rituals, guided meditations to connect with the Divine Feminine, and the use of crystals for spellcasting. He explains how to create crystal grids, including the Triple Goddess Grid and the Venus Grid; crystal elixirs, such as Aphrodite Elixir and Yemayá Essence; and crystal charm bags for purification, wealth, and a happy home.
With the rebirth of the Goddess now happening after millennia of suppression, Pearson shows how, by working with gemstones and crystals, you can help restore the radiant light and limitless magick of the Divine Feminine and move humanity toward collective growth and healing. The stones of the Goddess are here to support us through practical means as well as serve as anchors for the return of the Goddess's presence.
---
How does a modern Witch embrace tradition while navigating a complex contemporary life? How can you remain true to your own authenticity when you're surrounded by a whole world of magical theories, practices, deities, and paths?
Weave the Liminal explores what it means to truly be a Witch in the modern world. Through the accessible lens of Modern Traditional Witchcraft, Laura Tempest Zakroff helps you formulate a personalized Witchcraft practice and deepen your work with spirits, ancestors, familiars, and the energies of the liminal realm. This book is a guide to connecting to your deepest feelings and intuitions about your roots, your sense of time, the sources of your inspiration, and the environments in which you live. It supports your experience of spellcrafting and ritual, and teaches you about metaphysical topics like working with lunar correspondences and creating sacred space. Discover valuable insights into practical issues such as teachers, covens, oaths, and doing business as a Witch.
Modern Traditional Witchcraft is a path of self-discovery through experience. Let Weave the Liminal be your guide and companion as you explore the Craft and continue evolving the rich pattern of your magical life.
---
In Backwoods Witchcraft, Jake Richards offers up a folksy stew of family stories, lore, omens, rituals, and conjure crafts that he learned from his great-grandmother, his grandmother, and his grandfather, a Baptist minister who Jake remembers could "rid someone of a fever with an egg or stop up the blood in a wound." The witchcraft practiced in Appalachia is very much a folk magic of place, a tradition that honors the seen and unseen beings that inhabit the land as well as the soil, roots, and plant life.
The materials and tools used in Appalachia witchcraft are readily available from the land. This "grounded approach" will be of keen interest to witches and conjure folk regardless of where they live. Readers will be guided in how to build relationships with the spirits and other beings that dwell around them and how to use the materials and tools that are readily available on the land where one lives.
This book also provides instructions on how to create a working space and altar and make conjure oils and powders. A wide array of tried-and-true formulas are also offered for creating wealth, protecting one from gossip, spiritual cleansing, and more.
---
This story about faerie began as a vision. In his newest work, Lee Morgan follows a cacophony of visions with sharp, bright edges to them that have lain claim to his heart and hands. In what is clearly a work of the heart, Lee bypasses rational intellect guiding the reader to experience the touch, scent and feel of the Faerie Faith through symbol and suggestion.
Sounds of Infinity is divided into three parts, the work of the Head, the work of the Heart and the work of the Hands. The second is a work of occult fiction that meditates upon the themes discussed in Part One in the form of a woven narrative. The final part is a practical grimoire that leads the reader through the door to physically manifests the vision they have shared in parts one and two. This is not just a book, but an experience, one which culminates not at the end of reading the volume but in the consummation known in the art of ritual.
---
Learn how to connect to your ancestors and receive the benefits that come from veneration―powerful magic and spellwork, deeper spirituality, more love in your life, better outcomes in creative pursuits, and an improved sense of wellness. Filled with hands-on techniques and tips, Honoring Your Ancestors shows you how to create an ancestor altar so you can work with ancestors of all kinds. Author Mallorie Vaudoise also shares fascinating ideas for incorporating rituals, spells, family recipes, and even practices like music and dancing to help you open this wonderful new dimension of your spiritual journey.
Ancestor veneration is one of the most widespread spiritual practices in the world. This book shares the important distinctions between working with blood ancestors, lineage ancestors, and affinity ancestors while helping you recognize the signs that your ancestors are responding to your petitions and offerings. You will also explore important topics like mediumship and ancestral trauma so you can be sure to develop a veneration practice that's uplifting and affirming for you.
---
Astrology books are typically either overly simplistic sun-sign books or overly complicated chart calculations filled with astro jargon. Astrology for Real Life goes beyond simple sun-sign interpretation and at the same time cuts through the complications of horoscope analysis to make understanding your chart in depth, simple and easy. The goal is to make astrology accessible to total newbies and provide a working reference guide for intermediates.
The book is presented in workbook format exploring each part of chart interpretation―signs, planets, houses, aspects―with exercises following each chapter and fill-in-the-blank lessons that take the reader through all the just-learned steps. The tone is warm, fun, and personal, and the exercises give the reader experiential hands-on practice.
The end result: once you learn the basics in Astrology for Real Life, you can easily navigate the cosmos by making them work for you. It's kind of like a roadmap where we begin by understanding the terrain and the tools available. From there, the planets will guide you in making brave, excellent choices in love, work, and life. It's profound, fun, and practical. You'll learn how to interpret your chart with confidence and use astrology in a practical, proactive way, with no astro excuses (blaming the stars for your issues).
---
Written with a mix of reverence, approachability, and deadpan wit by a funeral industry insider, Morbid Magic is the first multi-cultural guide to death spirituality and traditions from all over the world and from different historical eras. Tomás Prower presents an impressive array of topics, including each culture's views on the hereafter, mourning periods, the deceased's legacy, handling of remains, and more.
Discover the lore and magic of death, both on the physical and spiritual planes. Explore hands-on activities, spells, and prayers that will open your eyes to new practices. Experience personal stories and anecdotes by modern people from various regions and religions. This fascinating book makes death a more approachable topic and helps you understand and utilize the profound wisdom of cultures around the globe. From Judaism in the Middle East to shamanism in East Asia, Morbid Magic presents an amazing, in-depth look at how the world deals with death.
---
Over the past few years Hekate has gained increasing popularity around the world. While there are books written about the historical Hekate, there is a lack of information applying this knowledge for personal development and practicing witchcraft. Keeping Her Keys blends the 'keys' of personal development, magick and the ancient goddess, Hekate, together. Topics include the power of prayer, how to create sacred space, and guidance on spell crafting. In the final chapter readers can perform an optional self-initiation to become a Keeper of Her Keys.
---
This book is an invitation to connect with the spirits that you sense around you, honoring them and sharing their stories so that they may live on and so that you may become your truest self. Within these pages, you will discover that you can interact with deities, your Beloved Dead, and the Fae, leading to growth and expansion both spiritually and emotionally.
Learn to reach out beyond the mundane world and commune with other realms of existence. Explore hands-on techniques for working with intention, developing your own Place of Power, and negotiating with the spirits that you contact. With dozens of exercises as well as instructions for beginners and experienced spiritual practitioners, this book is a guide to initiating and sustaining relationships that are more powerful than you could ever imagine.
---
When you think of a witch, what do you picture? Pointy black hat, maybe a broomstick. But witches in various guises have been with us for millennia. In Waking the Witch, Pam Grossman explores the cultural and historical impact of the world's most magical icon. From the idea of the femme fatale in league with the devil in early modern Europe and Salem, to the bewitching pop culture archetypes in Buffy the Vampire Slayer, Sabrina the Teenage Witch, and Harry Potter; from the spooky ladies in fairy tales and horror films to the rise of feminist covens and contemporary witchcraft, witches reflect the power and potential of women.
In this fascinating read that is part cultural analysis, part memoir, Pam opens up about her own journey on the path to witchcraft, and how her personal embrace of the witch helped her find strength, self-empowerment, and a deeper purpose.
A comprehensive meditation on one of the most mysterious and captivating figures of all time, Waking the Witch celebrates witches past, present, and future, and reveals the critical role they have played—and will continue to play—in shaping the world as we know it.
---
Laurie Cabot, the Official Witch of Salem, Massachusetts, guides you along a visionary path to new personal and spiritual insights. In this Book of Visions, Laurie and her co-authors offer a collection of guided meditations and techniques for traveling the inner planes.
With the guidance of this book, explore your relationship with the gods, your animal guides, spirits, and elemental powers, and perform meditations for health, protection, prosperity, and love. Learn foundational techniques of Witchcraft as taught by one of its best-known teachers.
---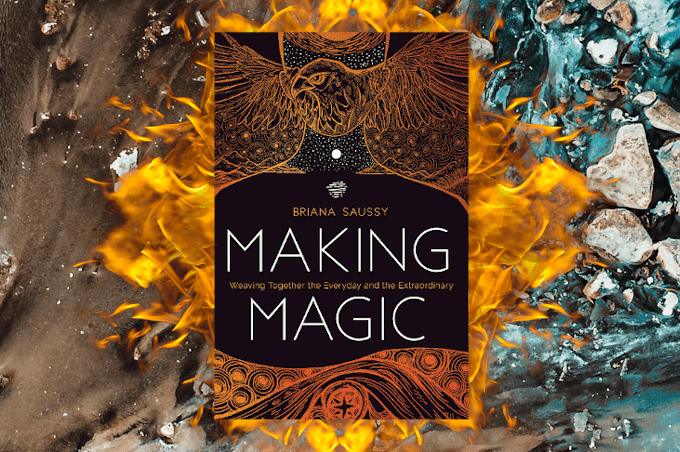 When you think of magic, do you imagine something supernatural, extraordinary, or beyond your everyday reality? Many of us are drawn to magic because we think there's something "out there" that can bring enchantment and wonder back into our lives. Yet there's a secret to real magic: the extraordinary is much closer than you may think.
With Making Magic, expert teacher Briana Saussy invites you to discover a practice of magic that will bring a new depth and power to each moment, act, and choice of your life. Through teaching stories, wisdom from a wide variety of world traditions, and no-nonsense practices you can easily weave into your daily routine, Briana will help you reconnect with the wild and creative force of magic that is always around and within you, waiting for you to remember.
As you explore this path of transformation, you'll discover resources of magic that permeate your life. "Magic is the most real part of any 'real life'―the spark illuminating the authentic core of every experience," writes Briana Saussy. If you are ready to enter a world that is ripe with possibility and rediscover the electric wildness of your life, here is an essential resource for Making Magic as only you can.
---
The rites and rituals of Witchcraft are life-changing experiences, but they are also steeped in mystery. Transformative Witchcraft delves into some of the most persistent mysteries of the Craft and provides insightful guidance for raising and directing magickal energy in accordance with your desires. Jason Mankey distills his decades of experience as he shares practical wisdom for raising a cone of power and detailed insights into creating powerful rituals for dedications, initiations, and elevations. In his chapter on drawing down the moon, he provides a vivid exploration of invocation and the subtle nuances in preparation and execution that can take the ritual to its most magisterial heights. This book also discusses one of the most mysterious of all the magickal rituals―the Great Rite. Whether you're interested in the Great Rite in token or in truth, there is much to be gleaned from the experiences related here on a topic that is frequently treated as taboo in much of the magickal literature.
Direct experience with the divine and the potent energies of magick are defining experiences in a life of Witchcraft. Filled with compelling personal stories, a fascinating brief history of modern Wicca and Witchcraft, striking original rituals, and a wealth of tips and techniques, this book provides the beginning or intermediate Witch with the practical and theoretical keys they need to unlock the mysteries of the Craft.
---
The stars glow with their own special magick in the night time sky. For millions of years, the stars sent their light down to the earth. The same stars and planets we see today are the same bodies of light that ancient shamans saw around their camp fires. Countless generations looked into the night sky and wondered about the magick above. It was the shamans who traveled in spirit to the Upperworlds to discover the secrets of the Universe. There are many ancient beings in the above worlds that can help us learn about the energies of the Universe and transform our lives for healing, power, and spiritual evolution.
As we journey into the Upperworlds, we will learn about the creation of the Universe and the energies that were formed from the first burst of energy and light. Shamans saw that these energies formed into powerful beings. Some called these beings angels, others called them ascended masters. Each of these beings has a divine purpose in the Universe and we will unravel these mysteries. We will learn to spirit travel into the many heavens from many different cultures. We will visit the heavens that were told to us in myths, as well as discover hidden parts of the Universe that await our arrival.  We will also learn about the gods and goddess and how to honor them in our daily magical practice. The gods are powerful and they can grant us many blessings. Through our magical practice with the night sky, we will use the magick of the stars and planets to transform our lives the physical world around us.
---
Learn to better express your spirituality and build up your magical practice with this book's powerful spells, rituals, and tools. Designed to help you navigate whatever ups and downs life throws your way, Good Juju is your perfect choice for learning to embrace nature, the old ways, and the magick all around you.
Using simple practices that don't interfere with any religions, Good Juju helps you lay a foundation for daily ritual work. You'll also learn how to craft mojos, create and work with altars, tune in to your intuition, and much more. Author Najah Lightfoot guides you in keeping your mind, body, and spirit strong as you discover your magical work and align with your higher power.
---
There is a movement on the rise, one that brings the worlds of social justice and political activism together with the practice of witchcraft. Activists wish to add magical methods to their arsenal, while spell casters seek to use their powers to resist oppression. Written by an experienced witch-activist and with the current political climate in full view, the book shows readers how to learn spells for self-protection and body shielding, as well as methods of developing enhanced psychic intuition and situational awareness. Salisbury explains how and why to conjure spirits of defense, land spirits, ancestral spirits of activism, as well as your own personal guardian spirits. Included are rituals, spells, and sigils, written clearly and simply, so that even someone with absolutely no previous experience in spell casting can immediately feel empowered and join the "witch resistance."
---
Southern Cunning is a journey through the folklore of the American South and a look at the power these stories hold for modern witches. Through the lens of folklore, animism, and bioregionalism the book shows how to bring rituals in folklore into the modern day and presents a uniquely American approach to witchcraft born out of the land and practical application.
---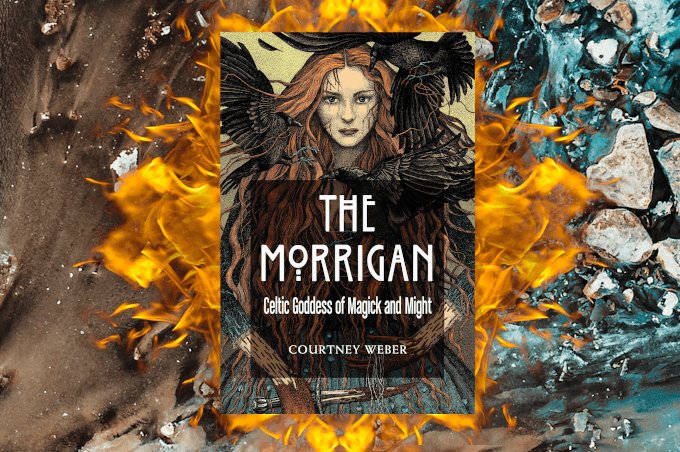 The Morrigan is one of Pagan Ireland's most famous–and notorious–goddesses. Her name translated as "phantom queen" or "great queen," the Morrigan is famous for being a goddess of war, witchcraft and death, protection and retribution. This book also explores her patronage of motherhood, healing, shapeshifting, and the land. Classified among the Sidhe (fairies), the Morrigan dates back at least to Ireland's Iron Age, but she is as modern as she is ancient―enjoying a growing contemporary and global following. Author Courtney Weber provides a guide for the modern devotee of this complex, mysterious goddess that encompasses practical veneration with modern devotionals, entwined with traditional lore and Irish-Celtic history.