The Hindu holiday of Navratri (the fall one) is coming up fast! This is probably my favorite festival of the year. I particularly like the golu "doll" displays that are created in South India.
This year Navratri begins on Thursday September 21st and ends Friday September 29th.
This year I think my theme will be Star Wars. Garrick Ravi is still a little young to enjoy and understand but I'm really looking forward to when he can participate and help me build a golu display.
Remember you can use a 3d printer too to get items for your display.
A couple years ago I got a set of Marapachi Golu dolls, the traditional toppers to a golu display. Here is a video of me unboxing them!
This year I'm going to invite my friend Anu and my cousin and her family to come and visit my display. Perhaps I'll even invite my mom group friends!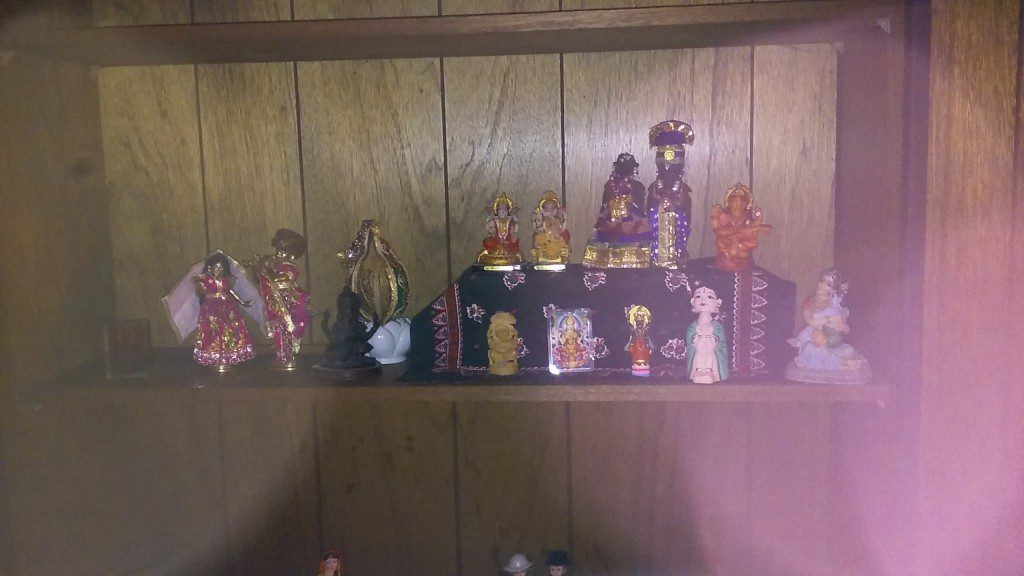 New to this blog? Check out these posts:
Why Am I Called "The White Hindu"?
New to Hinduism? Learn more here:
Hinduism 101: What Do Hindus Believe?
Your First Visit To A Hindu Temple
—-
Thank you to my wonderful Patreon supporters…
Brian Hanechak
Amit Agarwal
Don Moir
(views expressed here are mine alone and do not reflect opinions of my supporters. Links within the text may be affiliate links, meaning that if you purchase something I get a small commission for recommending it. I only recommend things I truly believe in)