I generally avoid TV shows and movies that are "faith-based." And only partly because, at least here in America, that is pretty much code for "Christian-based." But what bothers me more than that is the agenda coming off these stories. You can smell it a mile away. It's like how you can tell when someone wants to sell you something. These writers want to sell you on their God and because of that agenda they are not going to be honest.
I much prefer stories of faith with real struggle and real questions, writers who are willing to explore without knowing the end they are going to reach. It's like with science where you have to ask the question and follow where the evidence leads you. It doesn't work if you start with a plan of where you want to end up.
Not all shows about faith and philosophy have this problem.
I was thinking about this because Brad and I were talking about one of my favorite TV shows: Joan of Arcadia, and whether its conception of God is a Christian one. I personally don't think it is exclusively a Christian God. Sure, her mother is a lapsed Catholic and starts re-finding her faith from that framework, but I think the show really emphasizes that God can be found in many different ways.
I appreciate that God shows up as men, women, young, old, gay, straight, rich, poor. Anyone can turn out to be God (and what could be more Hindu than that?).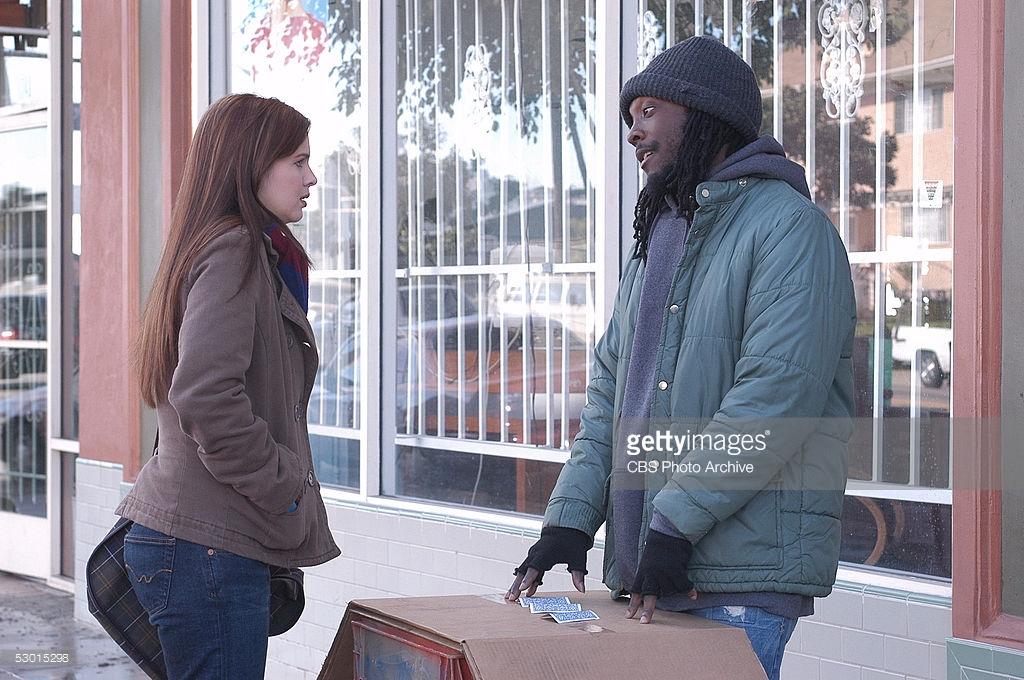 Many times Joan doesn't know what her goal is and she does what is right (sometimes with much teenage protest) without understanding what the benefit is going to be. Such as the time she befriends a loner at school because God encourages her to. She thinks that she is meant to save him in some way. In the end he goes to jail and she protests that all she did was for nothing. But God tells her that it wasn't just his life she was saving. She was saving the lives of the people that he was going to kill. This reminds me of the Gita in the way that you don't plan your actions based on what the outcome is going to be. You do what's right for its own sake, because it is right. You don't know what the outcome is going to be, but if you are acting from a place of truth, kindness, and justice, you can trust that the outcome will be for good.
When I watch an episode of
Joan of Arcadia
I never feel like I'm being led (or pushed) towards a particular conclusion about God and truth. It raises interesting questions and encourages real thought. That's faith-based television done right if you ask me. We can all see ourselves and our faith in it.
New to this blog? Check out these posts:
Why Am I Called "The White Hindu"?
New to Hinduism? Learn more here:
Hinduism 101: What Do Hindus Believe?
Your First Visit To A Hindu Temple
—-
Thank you to my wonderful Patreon supporters…
Brian Hanechak
Amit Agarwal
Don Moir
(views expressed here are mine alone and do not reflect opinions of my supporters. Links within the text may be affiliate links, meaning that if you purchase something I get a small commission for recommending it. I only recommend things I truly believe in)