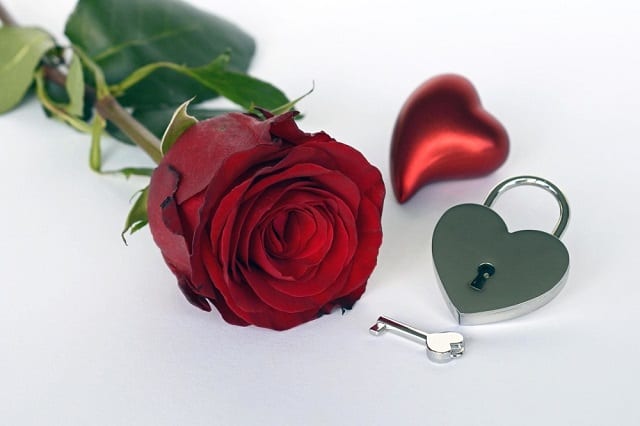 As for studies on relatively more sexual fulfillment among Christians, I have a paper about that, too:
Excerpt: A large-scale study of 1,100 American adults by the Family Research Council found that 72% of married people who attended church weekly reported being "very satisfied" with their sex lives, thirty points higher than their unmarried counterparts, and thirteen points higher than other marrieds.
Much more is easily able to be found in Google searches:
Religious couples are the most sexually satisfied (John Stonestreet and G. Shane Morris, The Christian Post, 6-2-19)
The Role of Religion in Shaping Sexual Frequency and Satisfaction: Evidence from Married and Unmarried Older Adults (Michael J. McFarland, Jeremy E. Uecker, and Mark D. Regnerus, <i>J. of Sex Research</i>, March 2011)
Excerpt: Religiously inclined older married individuals tend to have more pleasurable sex than their non-religious counterparts, . . .
The Sexual Revolutionaries Got Sexual Satisfaction All Wrong (David French, National Review, 5-22-19)
Are Religious Faith and Sexual Satisfaction Mutually Exclusive—or Surprisingly Mutual? (Jeffrey Dew & Brian J. Willoughby, Institute for Family Studies, 5-16-19)
And the Most Sexually Satisfied Group of People Is… (Annie Holmquist,<i> Intellectual Takeout</i>, May 21, 2019)
Excerpt: When asked about the sexual satisfaction each of these individuals experience in their relationships, it was found that highly religious couples report the highest levels. The women in these highly religious relationships have a particularly high score. By comparison, couples with mixed religious viewpoints or completely secular ideology report lower satisfaction levels.
Sex guilt or sanctification? The indirect role of religiosity on sexual satisfaction (Leonhardt, N. D., Busby, D. M., & Willoughby, B. J., Psychology of Religion and Spirituality, 2019)
Excerpt: Greater general religiosity was indirectly related to greater sexual satisfaction for men and women through greater sexual sanctification.
Carol Tavris and Susan Sadd, The Redbook Report on Female Sexuality (New York: Delacorte Press, 1977): cited in "Effects of Religious Practice on Sexual Behavior" (Marripedia).
Excerpt: Those who attend religious services more frequently are more likely to be happy in their sexual relationship. Very religious women report greater satisfaction in sexual intercourse with their husbands than do moderately religious or non-religious women.
Religious Worship and Sexual Fulfillment (Marriage and Religion Research Institute)
Excerpt: Those who worship weekly were most likely to report feeling satisfied during intercourse with their current sexual partner (97 percent). Those who worshiped weekly were most likely to report feeling thrilled and excited during intercourse. Whereas those who never worshiped were least likely to report feeling thrilled and excited. . . . Those who never worshiped were almost twice as likely as those who attended church weekly or more to have reported having "slightly" or "not at all" enjoyed intercourse with their current sexual partner.
***
Related Reading
Is Premarital Sex Morally Wrong? Why? (A Dialogue) [3-18-00]
Sexual Revolution: Not "Liberation" But Societal Tragedy [8-6-01]
Dialogue with Atheists: Christian Marriage & Sexuality [12-8-06]
Q & A: Catholic Sexual Morality and Contraception [1-1-08]
Does St. Paul Sanction Premarital Sex (1 Cor 7:36)? [11-21-09]
Dialogue: Sexist, Misogynist Bible and Christianity? (Debate with Five Atheists. Are Christian Women Abused as "Sheep"?) [9-20-10; abridged a bit on 2-12-20]
Woman-Hating Catholic Church?: Reply to an Atheist [10-1-15]
Is Bestiality a Secular Sex Reductio ad Absurdum? [12-21-15]
Catholic Sexuality: A Concise Explanation & Defense [12-29-15]
Catholic Sexuality: Cordial Dialogue with an Agnostic [12-30-15]
Mutual Submission & Headship: Contraries? [5-3-16]
Natural Family Planning: Anti-Sex & Anti-Pleasure? [1-23-17]
Dialogues on the Sexual Revolution & Weinstein's Victims [10-14-17]
Epstein and Weinstein: The Fruit of the Sexual Revolution [11-4-17; rev. 7-19-19]
Sex, Lies, & Videotape ("Discussion" w Angry Atheist) [2-15-19]
Mini-Debate on Libertarianism and Laws About Sex [3-7-19]
Dialogue: Are Jesus, the Bible, & the Church "Sexist"? [11-4-19]
Vs. Atheist David Madison #40: Jesus: All Sexual Desire is Lust? (Replies to some of the most clueless atheist "arguments" to ever enter the mind of a sentient human being . . .) [12-18-19]
Dialogue: Are Paul, the Bible, & Catholicism Against Sex? [2-11-20]
Dialogue: Paul, Bible, & Catholicism R Anti-Sex? (Pt. 2) [2-22-20]
***
*
*
*
***
***