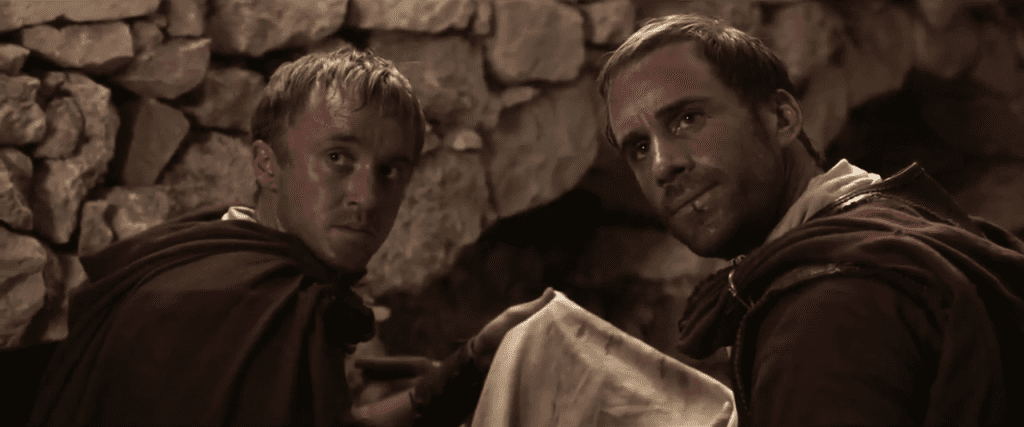 Risen is out on Digital HD today, so here is a round-up of my top stories on that film, which depicts the death and resurrection of Jesus from the Romans' point of view.
I interviewed Joseph Fiennes, who plays military tribune Clavius, in January.
My friend Matt Page covered the Rome premiere in February.
I reviewed the film when it came out in February.
I posted a scene guide with ten clips from the film (totaling about 21 minutes) and a thorough list of the Bible passages that each scene is based upon.
I wrote about some of the film's deleted scenes.
And I rounded up interviews with the following filmmakers:
The film comes out on Blu-Ray two weeks from now. I wrote about that, too, here.
I also covered the making of the film fairly extensively, going back to when it was first announced that the film was being developed back in March 2007.
I reported that Kevin Reynolds was going to direct the film in September 2013, and that Joseph Fiennes and Tom Felton had joined the cast in August 2014.
You can see all my coverage of the film, past present and future, via the Risen tag.
Update: The studio has posted a 17-second ad for the film's digital release:
May 24 update: The studio posted another 17-second ad for today's DVD release:
The studio has also re-issued one of the original trailers for today's DVD release:
I also interviewed producer Patrick Aiello and his co-writer brother Paul last week.
Check out earlier Risen trailers and other videos here: