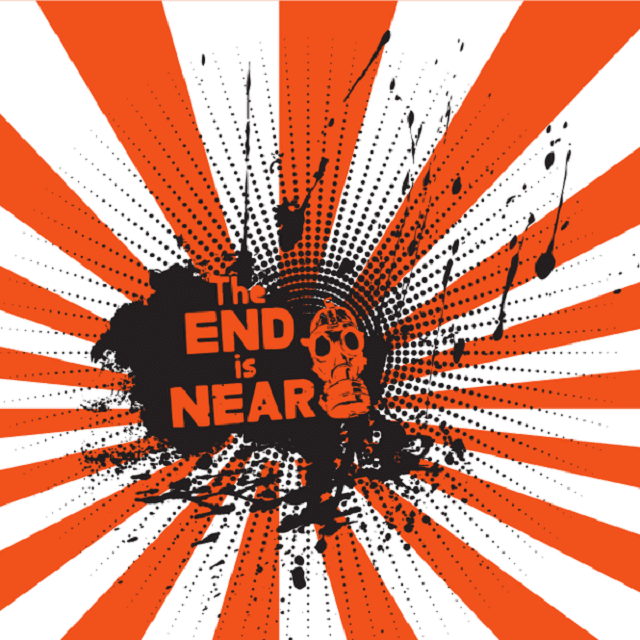 Now, I have already offered blistering critiques (two times) of the political and theological "right" and how they have exploited the present crisis to set forth goofy, wacko  conspiratorial, apocalyptic theories of God's judgment and wrath, and why He is supposedly judging etc. But there is also a need to critique what is going on, on a wide scale, on the political and theological left (or "non-conservative" observers, if you will).
I have maintained for many years (my main article on this is 18 years old) that orthodox Catholicism is neither "right" nor "left." It transcends those categories. And theological / ecclesiological dissidents on both the right and left end up espousing the same characteristics: pick-and-choose what they like of Church teaching and authority ("cafeteria" Catholics), and arbitrarily dissent wherever they choose: making private judgment their idol rather than consistently abiding by the biblical and Catholic notion of the magisterium and an authoritative, binding Church authority (infallibility and indefectibility).
But that takes us into very deep waters. Here I merely wish to chronicle some of the more dire and gloomy predictions coming from the left and/or independent end of the spectrum, observed at Patheos Catholic, where my own blog is also hosted.
Brian Fraga (assuredly very mild and temperate, compared to other examples below) wrote on 3-25-20:
I'm reminded of his straight talk these days as we all deal with the coronavirus pandemic, which has upended our lives and created a national crisis on a scale that we arguably have not experienced as a nation since World War II. Thousands of people have been infected, hundreds are dying every day, and we're probably still weeks, if not months, away until the worst has passed.
I don't see how this is true (at least not so far if it is still to come). The current yearly flu epidemic in the US is far worse than coronavirus has been here (again, at least so far):
The CDC estimates that so far this season there have been at least 22,000 deaths, 36 million flu illnesses, 370,000 hospitalizations.

The 2019-2020 influenza outbreak is moderate to low in overall severity, but hospitalization rates are high among children and young adults.

"Rates for children 0-4 years and adults 18-49 years are now the highest CDC has on record for these age groups, surpassing rates reported during the 2009 H1N1 pandemic," the agency said.

A total of 144 influenza-associated deaths in children have been reported this season. That's an increase of 8 since last week's report. ("US flu death toll hits 22K, hospitalization rates high for children, young adults": updated on 3-13-20)
By contrast, total deaths from coronavirus in the US, as of 47 minutes ago, according to Johns Hopkins University, stand at 1,046, with virtually no deaths of children and hardly anyone under 40 years old (and when they do — very rarely — occur, they are almost always associated with existing serious medical conditions). To put this into perspective, the coronavirus deaths right now are 5% of the current flu deaths. Moreover:
[A] research team led by the US Centers for Disease Control and Prevention (CDC) has estimated the global death toll from the 2009 H1N1 influenza pandemic [swine flu] at more than 284,000, . . .
The current worldwide death toll from coronavirus is 22,184, or 8% of the figure during the swine flu epidemic 10-11 years ago. It will grow (we know not how much), but that's what it is so far.  Perhaps the most prominent and/or influential epidemiologist in the world is already greatly walking back his original projections (see below).
Mary P. wrote on 3-23-20:, about New York state alone:
[T]hree hundred ninety-two thousand are predicted to die. 342,000 of those people marked for death might be saved if the whole state remains sheltering in place and if we're very fortunate.
Really? The current death toll in New York (unarguably the worst place in the country right now, for infection) is 366. But Mary thinks up to 392,000 may die there alone? That's 17.67 times the number for the entire world right now. She lives in an alternate universe.
Rebecca Hamilton offers a treasure-trove of passionately stated hysteria and out-of-control rhetoric:
He [President Trump] has now made it clear that he intends to deliberately and with full knowledge of what he is doing sacrifice the lives of  a minimum of around 5% of the population in order to get the economy going. . . .

Trump's toady press is working overtime to sell Trump's followers on accepting their own deaths at the hands of their president.  (3-25-20)
The estimated US population right now is 330,488,824. 5% of that total is 16.5 million people. Rebecca would have us believe that this is the number of people President Trump (whom she calls a "monster" and "probably a psychopath") deliberately and with full intent desires to be allowed to die in order to save our economy (it's almost the Holocaust x 3). She, too, lives in a fantasy world of her own making.  Does she not own a calculator, for heaven's sake? But that's not all:
[N]ow some of the so-called pro life people in the Republican Party are pushing for indirectly euthanizing elderly people for the sake of the economy. (3-24-20)
This is a complete distortion of what one person said, but it's so self-evidently a twisting, that I refuse to waste any time showing how.
***
Meanwhile, Neil Ferguson, the scientist behind the bombshell coronavirus study that influenced Trump's decisions and mentioned a 15-day shutdown, which stated that 500,000 Brits and 2.2 million Americans might die if strict measures were not undertaken, is now on record stating that because quarantine / social distancing measures being taken in the UK and the US (that he had recommended in his study) are working and vastly lowering the death rates, that he thinks the death toll will be less than 20,000 in England and possibly much lower. He also believes that the hospitals in the UK and intensive care units will be able to handle the virus. As of right now, total coronavirus deaths in the UK are 479.
One English article noted:
Influenza can lead to thousands of deaths a year, with the University of Oxford stating that in 2008-2009, there were 13,000 deaths in the UK alone related to the flu.

The World Health Organisation (WHO) estimates that an average of up to 500,000 people die annually across the globe due to the flu.

Since October alone, 20,000 people died from flu complications in the US, . . .
Have you also heard that Dr. Anthony Fauci, a giant in the field, is supposedly fighting with the President? Not according to his own report, as of two days ago:
"That is really unfortunate. I would wish that would stop because we have a much bigger problem here than trying to point out differences," Fauci said. "There really fundamentally at the core … are not differences."

Fauci said that Trump does listen to his expertise and the opinions of other officials on the task force. 

"The president has listened to what I have said and what the other people on the task force have said. When I have made recommendations he has taken them," Fauci added. "The idea of just pitting one against the other is just not helpful."
Moreover, the Director of the  World Health Organization has also praised President Trump's response and actions with regard to the virus:
WHO Director-General Tedros Adhanom Ghebreyesus said the United Nations health agency has repeatedly called for the heads of state to lead a "whole of government" response to COVID-19 and said Trump was leading by example.

"That's exactly what he's doing, which we appreciate because fighting this pandemic needs political commitment," Tedros said during an afternoon press briefing in Geneva.

Tedros said he and Trump had recently spoken and that the president is "doing all he can."

"I believe that kind of political commitment and political leadership can bring change or can stop this pandemic," Tedros said.
The American people agree, by a 3-to-2 margin, according to a Gallup Poll of American adults taken on 3-22-20. He received a 60% approval and 38% disapproval, concerning his actions taken to stop the spread of the virus. An Axios-Harris Poll four days earlier (also of adults: almost twice as many) showed a similar margin of approval of 56% to 44% disapproval.
This is likely driving heightened popularity of the President in general. Two polls of registered voters, from four and three days ago (Monmouth and The Hill/HarrisX) showed him having equal numbers of approval and disapproval. This has almost never happened during his presidency (I know, because I often check his approval numbers).
***
Related Reading
US Coronavirus Deaths: Elderly with Preconditions [3-13-20]
Taylor Marshall: Pachamama "Idolatry" Judged by Coronavirus (Yet "Antichrist" Pope Francis Walks the Streets of Pandemic-Ravaged Rome Free of the Virus . . .) [3-17-20]
Alexander Tschugguel, Taylor Marshall, & God's Wrath [3-19-20]
My Outlook & Goals During This Coronavirus Crisis [3-24-20]
Explanation of Coronavirus Statistics (Dr. JD Donovan) [3-26-20]
Dialogue: [Irrational?] Leftish Reactions to Coronavirus [3-27-20]
Dialogue on Leftish Reactions to Coronavirus, Part II [3-27-20]
Why Has Italy Suffered the Most from Coronavirus? (+ Reflections on the Propriety of Using the Term, "Chinese Flu" / Condemnation of Anti-Chinese Prejudice) [3-28-20]
Reply to Unfair Criticisms of Trump Re Coronavirus [4-4-20]
Mini-Debate on Laying Blame for Lack of Knowledge of Coronavirus, and Irresponsibility (vs. Jon Curry) [Facebook, 4-5-20]
Coronavirus: Chris Ferrara vs. Science & Historical Precedent (Social Distancing Was Used in the 1918 Flu Pandemic and Has Been Shown Again and Again to be Highly Effective) [4-7-20]
Will US Coronavirus Deaths Be Far Less than Predicted? [4-7-20]
***
Photo credit: [public domain / Free SVG]
***