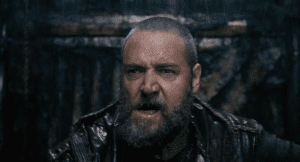 Noah has been out in theatres for almost two weeks now, but that doesn't mean the news around this film has died down yet. There's a new TV spot that quotes some of the more positive reviews out there, the people behind popular Bible apps and websites say interest in Genesis has gone up, and we have an update on which Muslim countries are and are not banning the film. Check it all out below the jump.
First, the new TV spot:
It begins with Noah telling his family, "All that is left of Creation will lie within these walls." We've seen him say this before, in Russian, but not in English: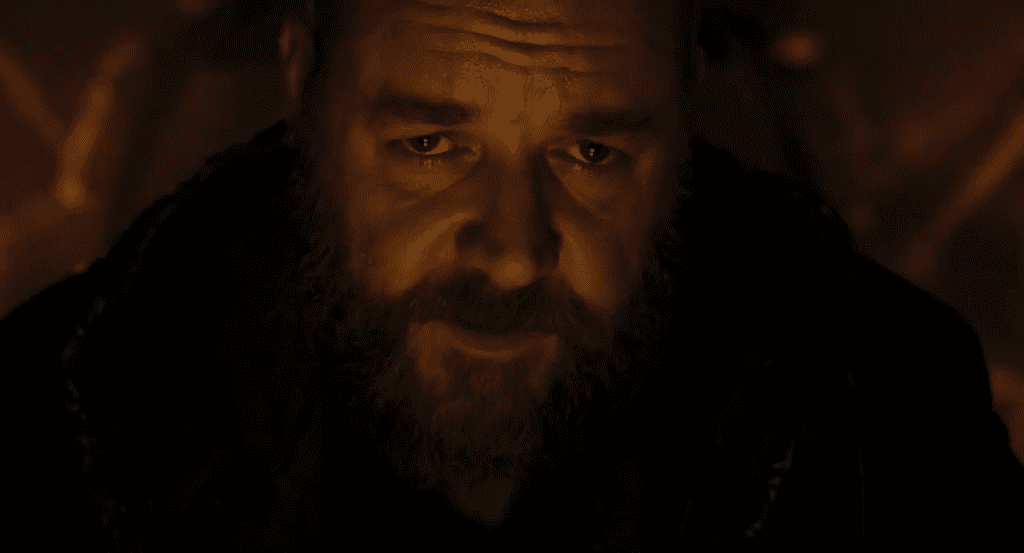 We also see a shot of the birds flying around inside the Ark, which I don't believe we have ever seen before — though it is obscured here by a quote from one critic: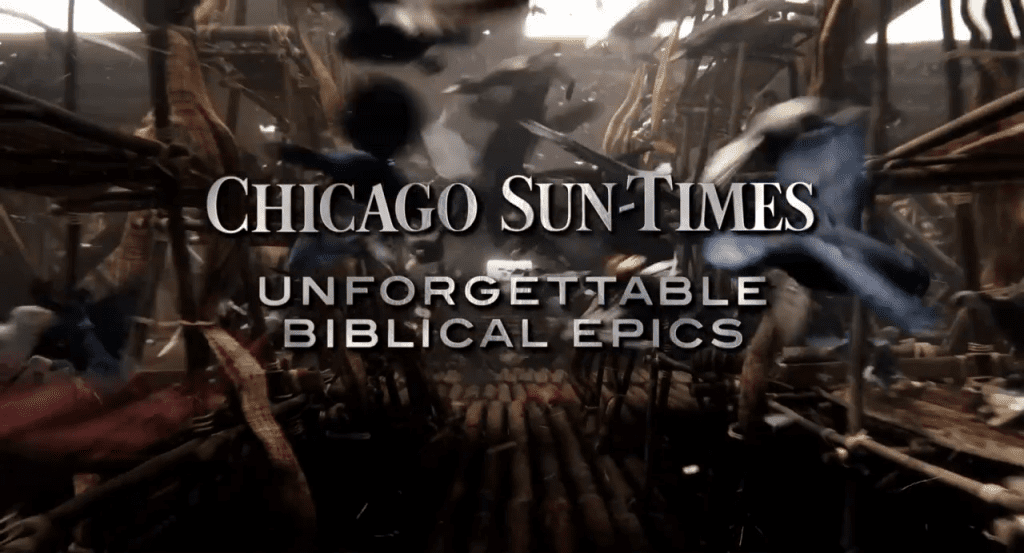 Finally, we get this new (I think) look at Russell Crowe's face after the ad quotes one critic who commends Crowe for playing the title character "so fiercely":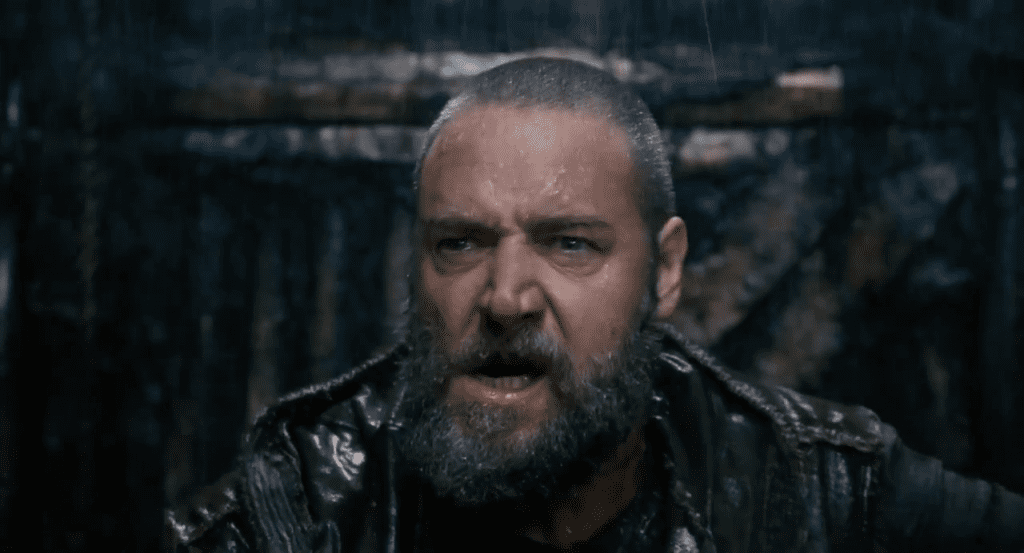 Still no glimpses of the Watchers, i.e. the "rock monsters", you'll notice — not even in shots, like the one of the guy with the flaming sword, where they appear in the film.
In other news, the makers of YouVersion — an awesome Bible app that includes reading plans, streaming audio Bibles, and even downloads of entire translations for offline reading (no, they didn't pay me to say that; I've had the app for years and I love it) — report that there was a 300 percent increase in people reading the Genesis passage about Noah via their app during the film's opening weekend:
In actual numbers, YouVersion reports during the opening weekend that the Noah story was read or listened to on the app 389,794 times—or about 129,931 times per day. It's the highest number of people exploring that passage that they've ever experienced.
The YouVersion app had been featured prominently in some ads for the film shortly before its release, so that gave them a boost, no doubt.
Bible Gateway, the website I use most frequently when I link to Bible passages from this blog, also reported a boost in readership of 223 percent.
Finally, Malaysia has joined the list of Muslim-majority countries that have opted to ban the film outright simply for dramatizing the life of a prophet. That list already included Bahrain, Qatar, the United Arab Emirates and Indonesia.
However, it does not include Egypt. Despite the fact that Al-Azhar, the top Sunni institution in the country, called for a ban one month ago, ANSAmed reports that the film will be allowed to play in that country's theatres after all:
Egypt's board of censors has ruled that Darren Aronofsky's film 'Noah' is not against Islam and will thus be screened, board chairman Ahmed Awaad told ANSAmed on the sidelines of the recently ended Tetouan film festival in Morocco. Qatar, Bahrain, and the UAE have prohibited screening films that feature a man the Muslim religion considers to be an important prophet. There is, nevertheless, the risk that the film starring Russell Crowe may spark protests. "This, however, is a problem for film distributors and the cinemas themselves," Awaad said, who is an artist himself first and only secondly 'the most influential man in Egyptian culture', as he can decide what the public can see.
ANSAmed goes on to note that Awaad is a "filmmaker and activist" who, in his position as the country's chief censor, "has said 'yes' to about ten 'banned' works" in the past five months. The article concludes on this interesting note:
Setting aside the issue of the head of the board, the key question is whether or not the Egyptian public is actually ready to accept certain films and shows. "The real censor," Awaad replied, "is Egyptian society." A few days ago the head of the board of censors approved another potentially incendiary measure.

"I authorized Ridley Scott to shoot a film on Jews in Egypt," he said. "This week it will be up to interim prime minister Ibrahim Mahlab to give the final approval."
Is that a reference to Exodus: Gods and Kings, which I thought had already finished shooting? Or is it a reference to one of Sir Ridley's other projects?
Meanwhile, a lawyer in Turkey has called for a disclaimer to be attached to the film:
Lawyer Yusuf Erikel appealed to a court in Istanbul, demanding an all-persons-fictitious disclaimer that says "This work is fictitious and any resemblance between the central character and Prophet Noah as mentioned in the Quran is purely coincidental" to be screened before the film starts.

In his petition for injunction, Erikel called himself "A faithful Muslim and a descendant of Prophet Noah."
I'm guessing they didn't get the disclaimer that was used in North America — which does, admittedly, point people to the original Hebrew story and not to the Koran.
Check out earlier videos and my shot-by-shot trailer analyses here: