The marketing around A.D. The Bible Continues has taken an interesting turn over the last few weeks. The series itself is a hybrid of sorts, part Bible adaptation and part political thriller, and lately the people behind the series have been releasing clips from upcoming episodes in a way that reflects the show's dual nature.
Typically, the day after an episode airs, the series' official YouTube channel posts one or two clips that highlight the more political aspects of next week's episode. Then, a few days later, other clips come out, through other channels, which highlight the more biblical aspects of the upcoming episode.
And so it is this week. Yesterday I posted a clip of Pilate and Caiaphas fretting over the imminent arrival of the Roman emperor, and today I am posting a clip in which Philip, one of the early Christians who has fled Saul's persecution of the Church in Jerusalem, meets Simon, a magician living in Samaria.
You can read the biblical details here, and you can watch the clip below:
I have to say, I have always been intrigued by the stories about Philip. The author of the book of Acts actually knew Philip and spent some time with his family, years after these stories took place — he mentions staying with Philip's family in Acts 21 — so presumably he got these stories directly from Philip himself.
Very few films have explored these stories, though — and even those that do tell some of Philip's stories, such as Roberto Rossellini's Acts of the Apostles, don't always mention his interactions with Simon the magician. The only films I can think of that have included some version of this story are The Visual Bible's word-for-word adaptation of Acts, obviously, and the 1985 miniseries A.D. Anno Domini.
Here is how Philip and Simon appeared in The Visual Bible's Acts: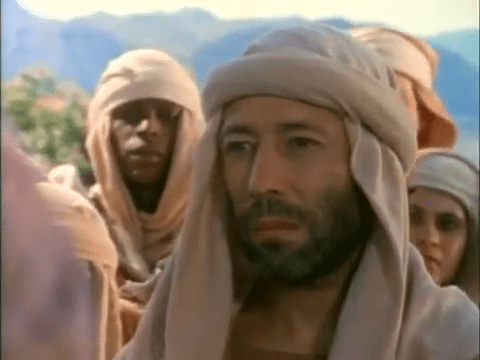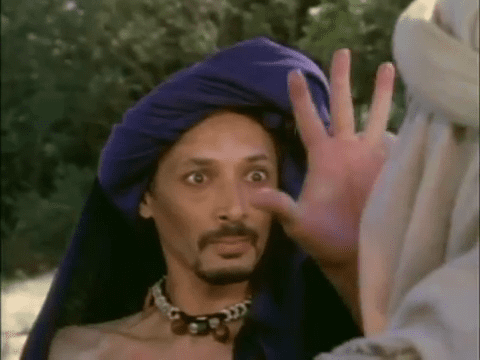 And here is how they appeared in A.D. Anno Domini: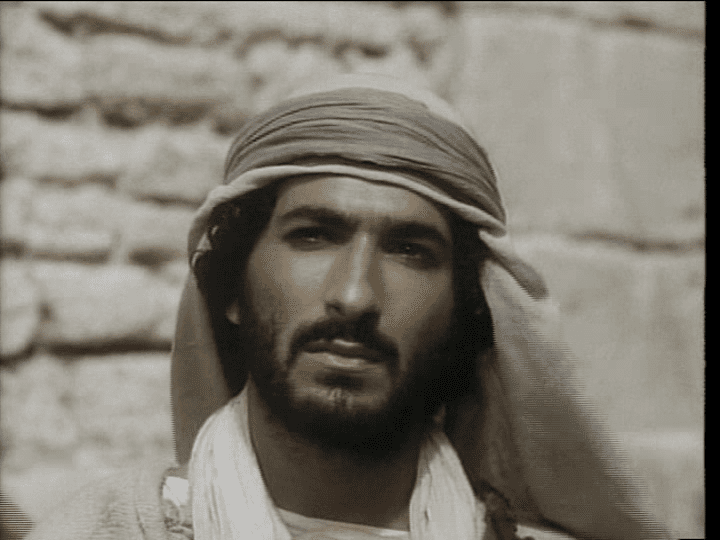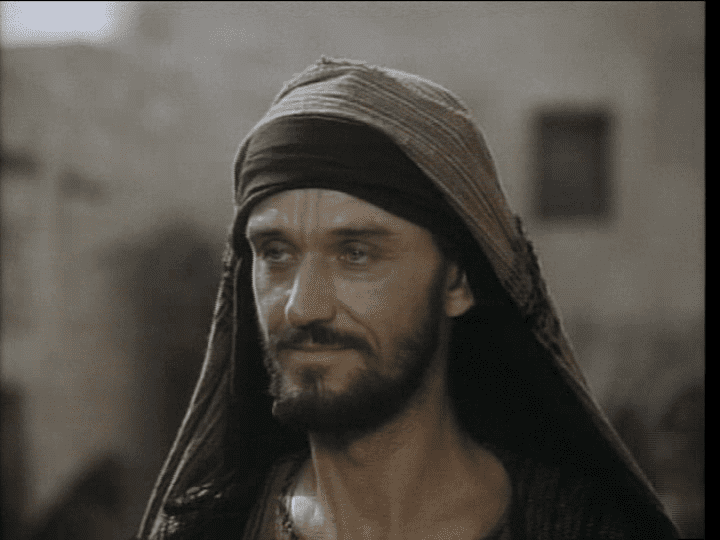 May 18 update: Reader Glen Cram reminds me that Jack Palance played Simon the magician in the 1954 film The Silver Chalice — though that film did not depict Philip:
May 20 update: I have replaced the original network clip, which is no longer online, with the longer clip that was posted at YouTube after the episode aired.
You can also watch a shorter excerpt from this scene here:
https://www.youtube.com/watch?v=HKtpn8diSbA
Check out earlier trailers and other videos here (though be warned: it appears that the network has taken some of the trailers and clips offline already):