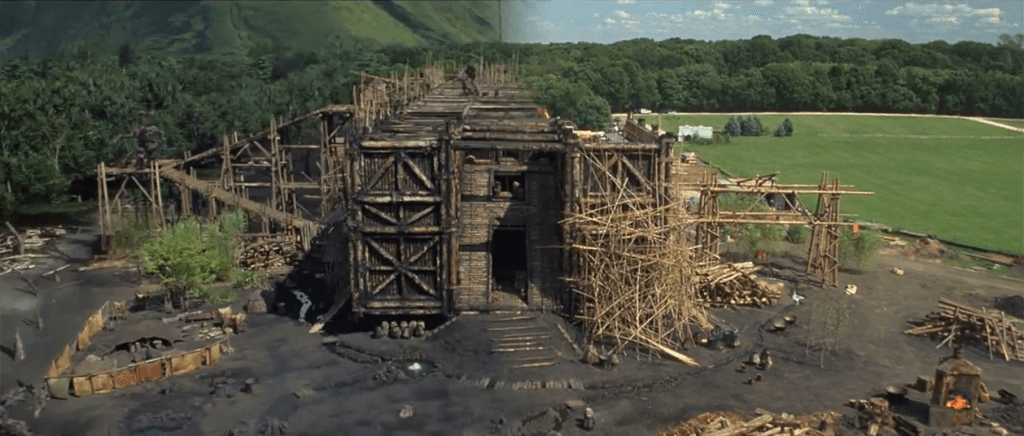 Noah wasn't nominated for any Oscars, but it was nominated for a Visual Effects Society award — and since the winners of those awards are being announced tonight, it might not be coincidence that Industrial Light & Magic released a three-minute video yesterday showcasing some of the work that they did on this film.
Here is the video:
I especially like the bit where visual effects supervisor Ben Snow compares the first aerial shot of the Ark to one of those Enterprise flybys in the Star Trek movies.
Noah is nominated in the category of 'Outstanding Created Environment in a Photoreal/Live Action Feature Motion Picture'. The other films nominated in that category are Captain America: The Winter Soldier, Interstellar and Lucy.
Noah's visual effects also got a nod from the Annie Awards, which honour excellence in animation. The film was nominated for 'Outstanding Achievement in Animated Effects in a Live Action Production', though it lost to Edge of Tomorrow.
You can read more about the film's visual effects in this interview round-up.
Check out earlier Noah videos and my shot-by-shot trailer analyses here: