Attending Mass (Even for an Entire Lifetime) Doesn't Excuse Us from the Moral Requirements of Christianity, Including Confession of Sin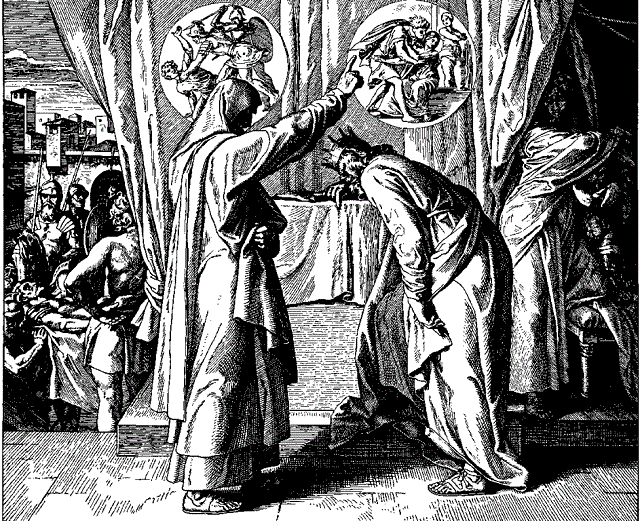 A Lutheran who has a great interest in Catholicism wrote to me as follows:
[Reformed Baptist apologist James White raises a] particular argument with regard to the Mass and mortal sin. He says, that the Mass perfects no one and someone can still end up in hell, even though they attend Mass regularly but fall into mortal sin and die before they get absolved. As he is a Calvinist, I understand that he believes in the perseverance of the saints, so one can't lose his salvation. It seems that he is trying to make God less gracious in the Roman "system". What are your thoughts? [links to a video of White speaking about these notions]
I think the easiest way to address this is to appeal to the Bible:
1 John 3:15 (RSV) Any one who hates his brother is a murderer, and you know that no murderer has eternal life abiding in him.

Revelation 21:8 But as for the cowardly, the faithless, the polluted, as for murderers, fornicators, sorcerers, idolaters, and all liars, their lot shall be in the lake that burns with fire and sulphur, which is the second death.

Revelation 22:15 Outside are the dogs and sorcerers and fornicators and murderers and idolaters, and every one who loves and practices falsehood.
So, if one commits any of these sins and doesn't repent, they are in severe danger of hellfire, according to Holy Scripture: not just in my opinion  or that of the Catholic Church.
I could go to Mass or a Protestant service every week my whole life, and Wednesday night Bible studies too, and Monday prayer meetings, but if I decided to go and murder someone, how does that not lead me to hell, unless I repent?
I don't see that any system of theology can overcome this. It's just too biblical. All White and other double predestinarians can say is the weak comeback of "Joe committed murder; therefore, he never was a Christian at all."
The Bible tells us that the believer ought not sin, by nature:
1 John 2:3, 5-6 And by this we may be sure that we know him, if we keep his commandments. . . . [5] . . . By this we may be sure that we are in him: [6] he who says he abides in him ought to walk in the same way in which he walked.

1 John 3:6-10 No one who abides in him sins; no one who sins has either seen him or known him. [7] Little children, let no one deceive you. He who does right is righteous, as he is righteous. [8] He who commits sin is of the devil; for the devil has sinned from the beginning. The reason the Son of God appeared was to destroy the works of the devil. [9] No one born of God commits sin; for God's nature abides in him, and he cannot sin because he is born of God. [10] By this it may be seen who are the children of God, and who are the children of the devil: whoever does not do right is not of God, nor he who does not love his brother.
Yet we do sin all the time, and St. John in the same book recognizes that, too (hence, Catholic Masses and Lutheran services both include a general absolution, since they presuppose that such sin has occurred):
1 John 1:8-10 If we say we have no sin, we deceive ourselves, and the truth is not in us. [9] If we confess our sins, he is faithful and just, and will forgive our sins and cleanse us from all unrighteousness. [10] If we say we have not sinned, we make him a liar, and his word is not in us.

1 John 2:1 My little children, I am writing this to you so that you may not sin; but if any one does sin, we have an advocate with the Father, Jesus Christ the righteous;
Note that the remedy is not a one-time profession, or being selected from all eternity by God; therefore, no sin can keep us from going to heaven. Rather, it appears that God is assuming a regular scenario of repeated sin, for which we repent and receive forgiveness form God, either directly, or in absolution through a priest, or (as in Lutheranism) through a pastor or any other believer. It seems to me to assume that sanctification is an ongoing command and need. For example:
1 John 3:3 And every one who thus hopes in him purifies himself as he is pure.
And this sanctification cannot be unconnected from salvation or justification itself. Of course, this is a big disagreement between Catholics and Protestants. But Arminian / Wesleyan Protestants are much closer to our view. Luther and Calvin both taught that true, authentic faith is verified by good works; thus, lacking the latter, one may doubt that saving faith is present.
I have argued that that is practically, or in effect the same, as in Catholic teaching on infused justification / sanctification.
Lastly, God also makes it very clear that one can go through all the required motions and gestures of worship and prayer, but if their heart is not right and they are in sin, it means nothing whatsoever to Him.
***
Related Reading:
St. Paul on Justification, Sanctification, & Salvation [1996]
Justification in James: Dialogue [5-8-02]
Dialogue w Three Lutherans on Justification & Salvation [2-1-07]
Formal Human Forgiveness of Sins in the Bible [6-10-07]
Catholic Bible Verses on Sanctification and Merit [12-20-07]
Final Judgment & Works (Not Faith): 50 Passages [2-10-08]
Examination of Conscience: Biblical (Pauline) Evidence [7-14-08]
St. Paul on Grace, Faith, & Works (50 Passages) [8-6-08]
Martin Luther: Strong Elements in His Thinking of Theosis & Sanctification Linked to Justification [11-23-09]
Grace, Faith, Works, & Judgment: A Scriptural Exposition [12-16-09; reformulated & abridged on 3-15-17]
Sacrament of Penance: Man-Made Tradition? (vs. Calvin #51) [12-21-09]
Bible on Participation in Our Own Salvation (Always Enabled by God's Grace) [1-3-10]
Bible on the Nature of Saving Faith (Including Assent, Trust, Hope, Works, Obedience, and Sanctification) [1-21-10]
Biblical "Power": Proof of Infused (Catholic) Justification [3-14-11]
Justification: Not by Faith Alone, & Ongoing (Romans 4, James 2, and Abraham's Multiple Justifications) [10-15-11]
Salvation: By Grace Alone, Not Faith Alone or Works [2013]
The Bible on Confession & Absolution [2013]
New Testament Epistles on Bringing About Further Sanctification and Even Salvation By Our Own Actions [7-2-13]
Bible: Men & Angels Forgive Sins as Representatives of God [7-18-14]
Jesus vs. "Faith Alone" (Rich Young Ruler) [10-12-15]
Dialogue: Rich Young Ruler & Good Works [10-14-15]
"Catholic Justification" in James & Romans [11-18-15]
Philippians 2:12 & "Work[ing] Out" One's Salvation [1-26-16]
Absolution, Sanctification, & Forgiveness: Reply to Calvin #7 [12-19-18]
Jesus: Faith + Works (Not Faith Alone) Leads to Salvation [8-1-19]
Vs. James White #6: Faith & Works, and First John [11-11-19]
***
Unfortunately, Money Trees Do Not Exist:
 If you have been aided in any way by my work, or think it is valuable and worthwhile, please strongly consider financially supporting it (even $10 / month — a mere 33 cents a day — would be very helpful). I have been a full-time Catholic apologist since Dec. 2001, and have been writing Christian apologetics since 1981 (see 
my Resume
). My work has been proven (by God's grace alone) to be fruitful, in terms of changing lives (see the tangible evidences 
from unsolicited "testimonies"
). I have to pay my bills like all of you: and have a (homeschooling) wife and three children still at home to provide for, and a mortgage to pay.
*
My book royalties from
 three bestsellers in the field
 (published in 2003-2007) have been decreasing, as has my overall income, making it increasingly difficult to make ends meet.  I provide over 2600 free articles here, for the purpose of your edification and education, and have 
written 50 books
. It'll literally be a struggle to survive financially until Dec. 2020, when both my wife and I will be receiving Social Security. If you cannot contribute, I ask for your prayers (and "likes" and links and shares). Thanks!
*
See my 
information on how to donate
 (including 100% tax-deductible donations). It's very simple to contribute to my apostolate via PayPal, if a tax deduction is not needed (my "business name" there is called "Catholic Used Book Service," from my old bookselling days 17 or so years ago, but send to my email: apologistdave@gmail.com). Another easy way to send and receive money (with a bank account or a mobile phone) is through 
Zelle
. Again, just send to my e-mail address. May God abundantly bless you.
*
***
Photo credit: Prophet Nathan rebukes David for adultery with Bathsheba. Woodcut by Julius Schnorr von Carolsfeld (1794-1872) [public domain / US public domain / Wikimedia Commons]
***