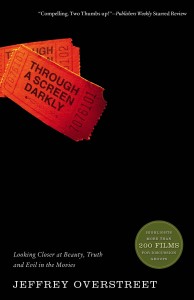 Favorite Films
Read the Introduction in order to understand the purpose of these lists, which represent my favorite films of their particular years, and which I frequently update and revise based on further viewing.
2014  2013  2012  2011 2010 2009 2008 2007 2006 2005 2004 2003 2002 2001 2000 1999 1998 1997 1996 1995 1994 1993 1992 1991 1990 1989 1988 1987 1986 1985 1984 1983 1982 1981 1980 1970s 1960s 1950s 1940s 1930s 1920s
Letterboxd Film Notes
To keep up with my viewing diary, follow me on Letterboxd, where I post first impressions, notes, and capsule reviews. Sometimes, my Letterboxd notes become the building blocks of full reviews, which are published here.
Selected Film Reviews from the Archives
I am always revising reviews in this archive, and because of that many of my past reviews are currently offline for revision. If you're looking for a review that isn't listed here, email Jeffrey at joverstreet@gmail.com. 
Also note: This archive includes some guest reviews by friends and colleagues, and some Film Forum reviews which include excerpts from a variety of critics.